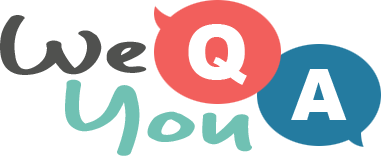 Quiz : 1970s/1980s Kids TV in the US
Question 1 of 10
The Mouse Factory showed clips from movies made by which company?
Question 2 of 10
What numbers came after Sealab in the 1970s show?
Question 3 of 10
What was She-Ra's title?
Question 4 of 10
What was the name of the girl in the jungle in the 1978 TV show?
Question 5 of 10
There was a 70s show about which fat child and the Cosby Kids?
Question 6 of 10
Which company made the Bugs Bunny cartoon?
Question 7 of 10
Where did the Care Bears live?
Question 8 of 10
Norville Rogers was the real name of which Scooby Doo character?
Question 9 of 10
Where do the characters get lost in The Fantastic Journey?
Question 10 of 10
What word completes the series Captain Power and the Soldiers of the ?

Try another one of our quizzes
Mixed Trivia Questions
Most people wont even get 7 out of 10 correct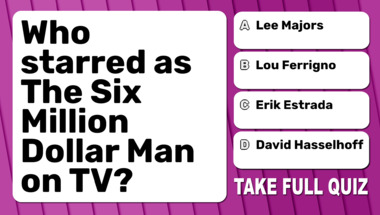 Quiz : Who sang these 10 famou
Post your score in the comments!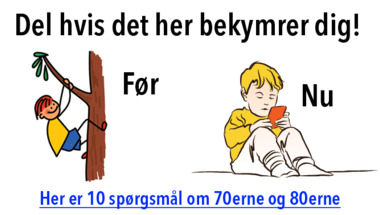 Trivia Quiz with 10 mixed ques
Share if you get 6 or more correct answers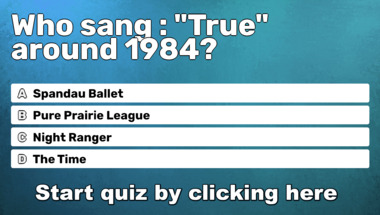 1966 Song Quiz
10 questions to test your knowledge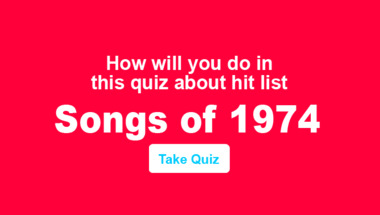 1971 Song Quiz
How many correct will you get?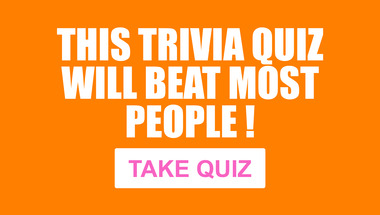 Quiz : Good Old Grandma Food
Post your score in the comments!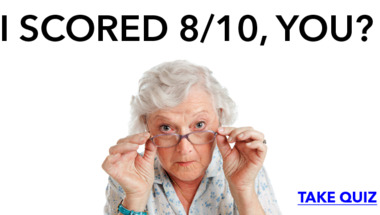 Hard Trivia Quiz
Will you even get 5 questions right?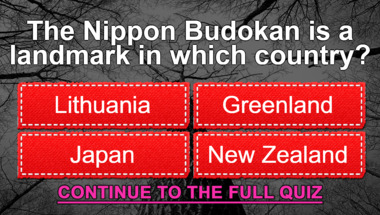 Quiz : Who is the lead singer
Post your score in the comments!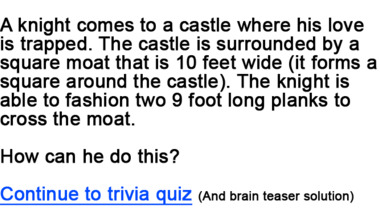 Trivia Test for the masses
Trivia quiz for experts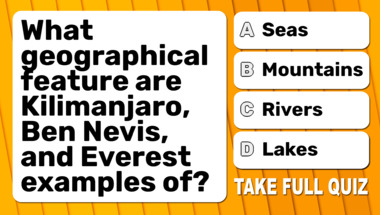 How high is your IQ?
Can you answer these 10 questions?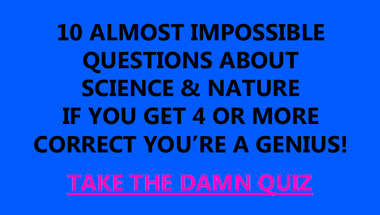 Only Someone With IQ Range 150
How many of them will you answer correctly?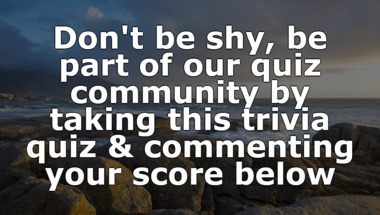 General Trivia Quiz
10 mixed questions for you to have fun with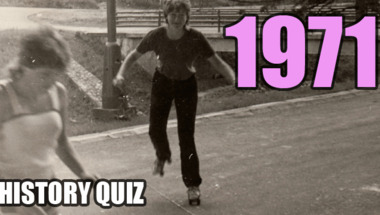 A quiz of 10 general trivia qu
Take the quiz & post your score in the comments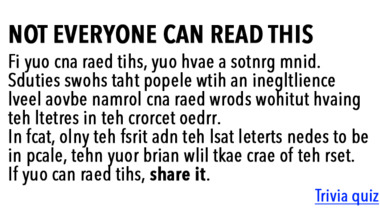 Who sang these 10 famous pop s
See if this quiz let you sing along!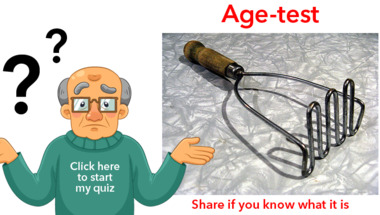 Quiz : Songs on the hit list i
Let's see how smart you really are!