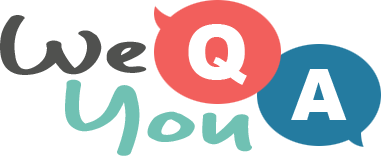 Trivia Quiz for everyone on Facebook
Question 1 of 10
Complete the classic title by John Steinbeck: 'The _____ of Wrath'?
Question 2 of 10
Which of these is a type of dolphin?
Question 3 of 10
What type of creature is the film character Shrek?
Question 4 of 10
Profound and tender affection for another person is the definition of?
Question 5 of 10
Cool Runnings' was a film about a bobsleigh team from which island?
Question 6 of 10
What video game did the Apple II come with? 
Question 7 of 10
Who delivered the line: Of all the gin joints in all the towns in all the world, she walks into mine?
Question 8 of 10
National Monument the Petroglyph preserves native what?
Question 9 of 10
How many spokes feature on the badge of the Mercedes-Benz?
Question 10 of 10
Kiev is the capital of which European country?

Try another one of our quizzes
Trivia Quiz For Smart People
Tell your score in the comments!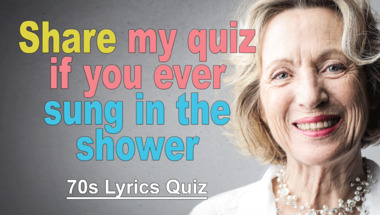 TV-QUIZ
What do you remember?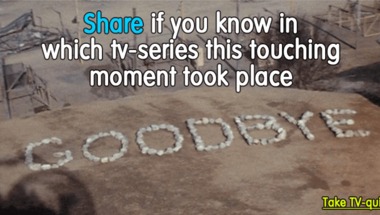 Trivia Test
Are you part of the intellectual elite? :)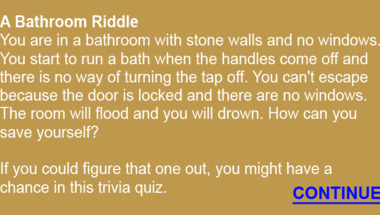 Can you guess 10 songs from pi
The last 4 songs will get you for sure!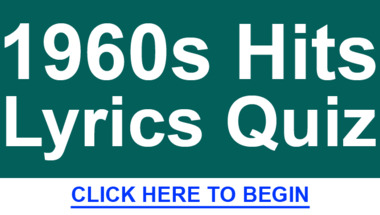 Famous cover songs. Who sang t
10 songs, can you get them all right?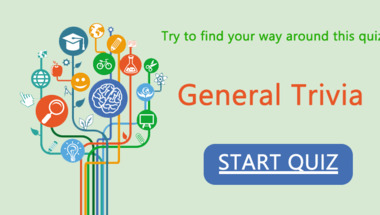 Do you like quizzes?
Try this fun quiz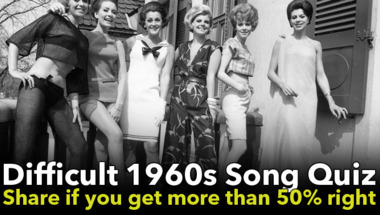 Quiz : We show you the flag, y
How many countries flags do you know?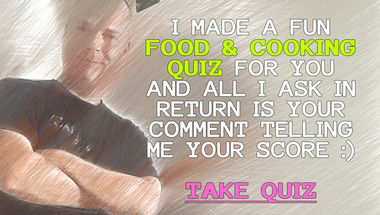 Quiz : Songs from the last 57
How many of them will you answer correctly?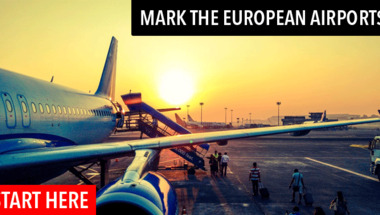 General Trivia Quiz
How many of them will you answer correctly?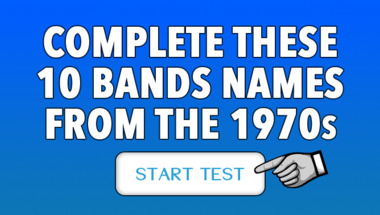 World History Quiz
This quiz is historically difficult (For real..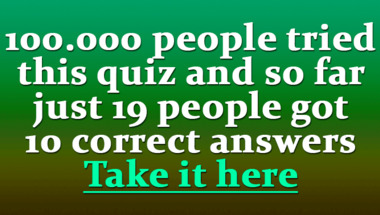 History Trivia Quiz
Tell us your score in the comment section bel..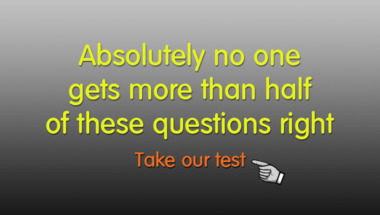 Fool Test
You need to get at least 7 out of 10 right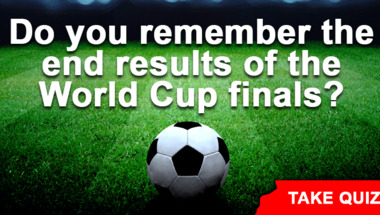 10 mixed categories questions
Let's see how smart you really are!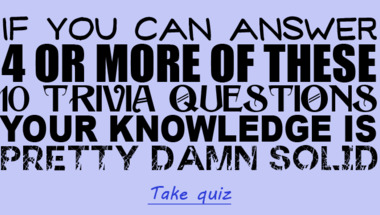 Mixed Trivia Quiz
Let's see how smart you really are!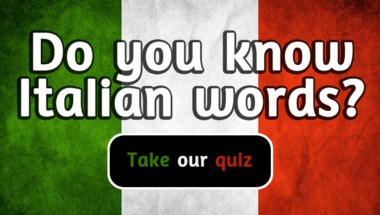 Quiz : Last 40 years of music
10 questions to test your knowledge