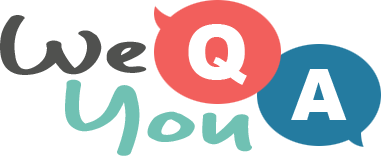 Mixed knowledge questions
Question 1 of 10
What show is a spin-off from 'The Bachelor'
Question 2 of 10
Marbella is a exclusive coastal city in what country?
Question 3 of 10
Which B is not a type of hat?
Question 4 of 10
In which country is the city of Bogota located?
Question 5 of 10
In 2008, Lewis Hamilton became Formula 1's youngest ever champion. How old was he when he won the title?
Question 6 of 10
Wichita is a city in which state?
Question 7 of 10
The Islamic Republic of Ichkeria was proclaimed in 1998, much to the annoyance of the Russians. Who lives in Ichkeria?
Question 8 of 10
Which is the oldest University in the United Kingdom?
Question 9 of 10
The Bluefin Tuna is found in which ocean?
Question 10 of 10
What position did Babe Ruth begin his career playing?

Try another one of our quizzes
Mixed Trivia Questions
Most people wont even get 7 out of 10 correct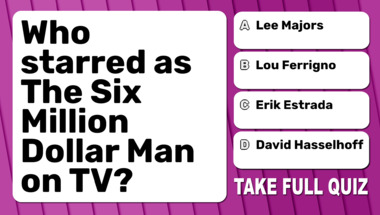 1970s Song Quiz
We name the artists you name the songs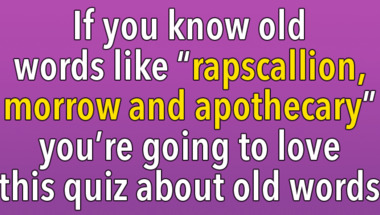 Quiz : Who sang these 10 famou
Post your score in the comments!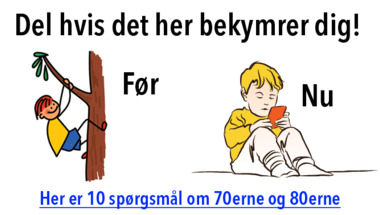 1966 Song Quiz
10 questions to test your knowledge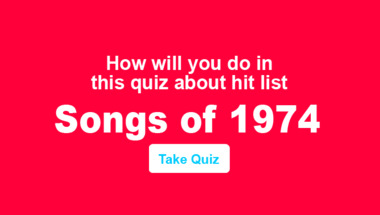 Trivia Quiz with 10 mixed ques
Share if you get 6 or more correct answers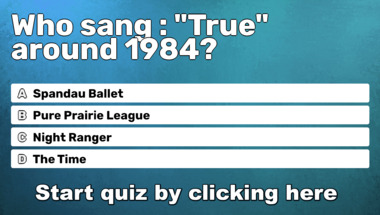 How high is your IQ?
Can you answer these 10 questions?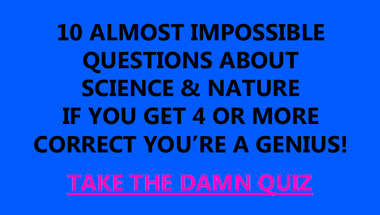 Quiz : Good Old Grandma Food
Post your score in the comments!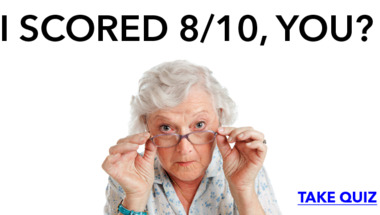 General Knowledge For Trivia L
10 hard questions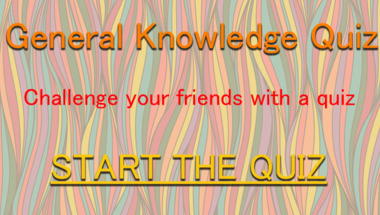 General Trivia Quiz
10 mixed questions for you to have fun with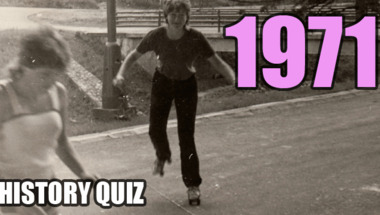 Hard Trivia Quiz
Will you even get 5 questions right?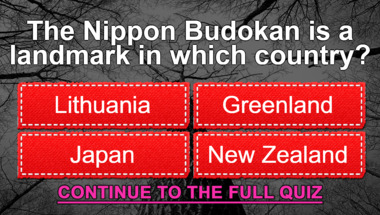 Quiz : Who is the lead singer
Post your score in the comments!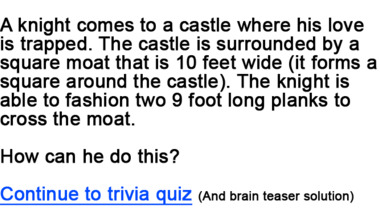 A quiz of 10 general trivia qu
Take the quiz & post your score in the comments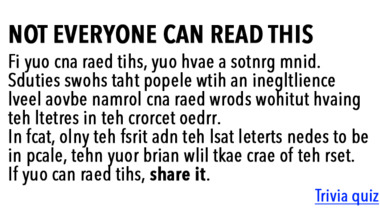 Only Someone With IQ Range 150
How many of them will you answer correctly?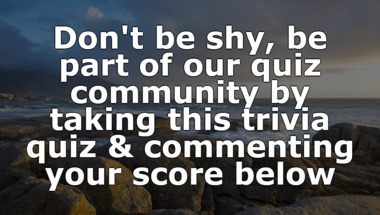 1950s Trivia Quiz
Let's see how smart you really are!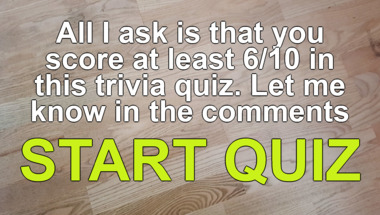 General Knowledge For Trivia E
Only smart people stand a chance