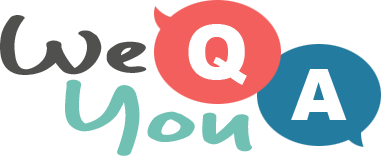 Just 10 percent will be able to answer all these questions
Question 1 of 10
What are the tiny openings in your skin called?
Question 2 of 10
In what US state can you watch a show on Broadway?
Question 3 of 10
On what show does Charlie Sheen star as Charlie Harper?
Question 4 of 10
The name of which sea translates to Middle Land?
Question 5 of 10
In which desert was there no rain for 10 years?
Question 6 of 10
What powered James Watt's engine in 1765?
Question 7 of 10
In what English town was William Shakespeare born?
Question 8 of 10
What rock singer's real name was Farrokh Bulsara?
Question 9 of 10
Which mountain range is in South America?
Question 10 of 10
What traditional Malian drink is served three times from the same pot?

Try another one of our quizzes
Trivia Quiz : Scoring higher t
10 questions in mixed categories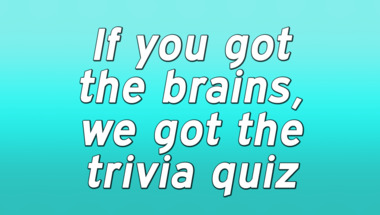 Geography Quiz
10 mix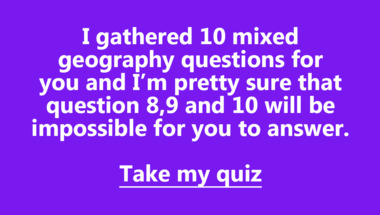 Europe Geography Quiz
Let's see how smart you really are!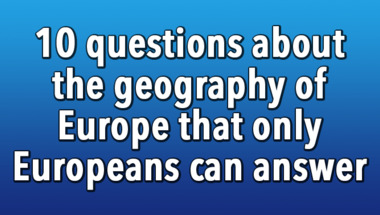 Science Trivia Quiz
Let's see how much you really know!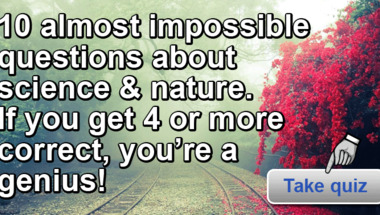 A trivia quiz for knowledge lo
You won't get close to 10/10 in this quiz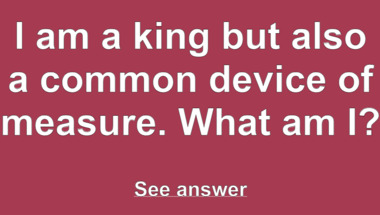 Trivia Quiz created by a mouse
Get 8 right to taste the cheese!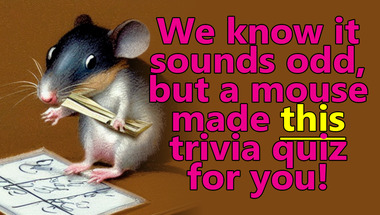 Food Quiz For Home Cooks
10 mixed questions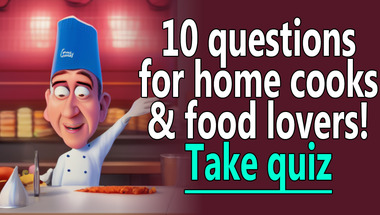 Trivia Quiz for knowledge hung
We wrote 10 questions in mixed categories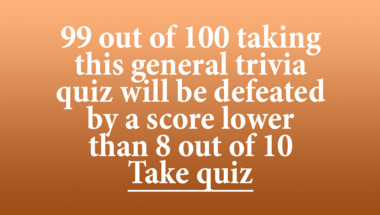 Mixed knowledge questions
10 questions in mixed categories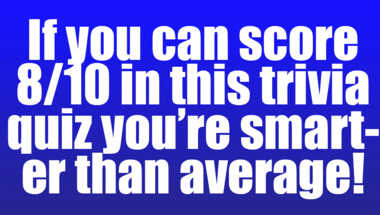 General Trivia Quiz for the br
10 easy to hard questions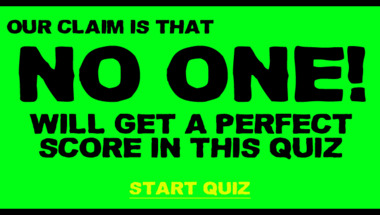 General Trivia Quiz (10 fun qu
Try out this fun quick quiz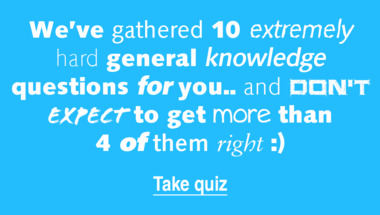 Food & Cooking Trivia Quiz
10 flavourful questions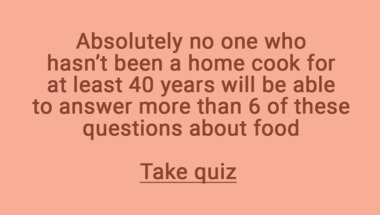 History Quiz
10 questions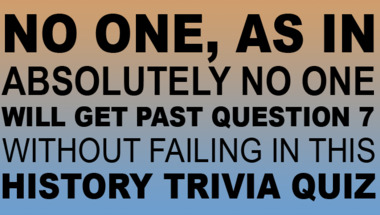 Fresh trivia quiz
The last 3 questions will be very hard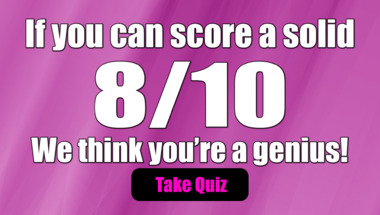 Trivia Quiz
10 questions