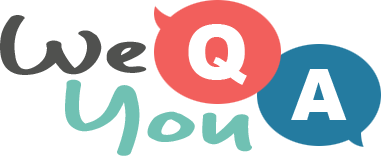 General Trivia Quiz
Question 1 of 10
Which of these is a very popular brand of men's underwear?
Question 2 of 10
Saint Peters Basilica is in which country?
Question 3 of 10
Which hat was popularly worn by men in the late 19th and early 20th century?
Question 4 of 10
Which country annexed Austria in 1938?
Question 5 of 10
The world's largest statue of which animal is in Jamestown, North Dakota?
Question 6 of 10
80,000 fans attended a football game. The tickets cost $40 each. What was the total revenue from the ticket sales?
Question 7 of 10
Which of the following was discovered in the '90s?
Question 8 of 10
In Thailand, what is a 'tuk-tuk?
Question 9 of 10
The Golden Gate Bridge featured in which Alfred Hitchcock film?
Question 10 of 10
What film had this line: "Do you really think you have a chance against us, Mister Cowboy?"?

Try another one of our quizzes
Science and Nature Quiz
How many question can you answer correctly?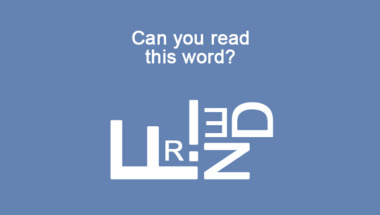 Hard Song Quiz About 1977
You Wont Even Get 4 Correct Answers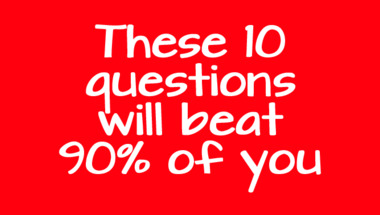 General Knowledge For Trivia E
Trust us, the last 2 questions will haunt you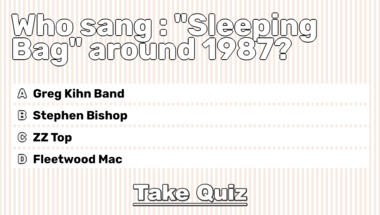 10 mixed categories questions
How's your trivia brain doing?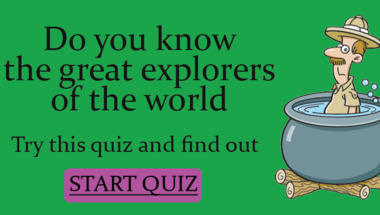 History Quiz
10 trivia questions for everyone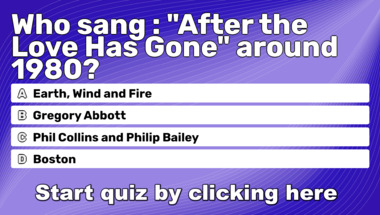 Trivia Quiz with 10 mixed ques
The last 3 questions will be very hard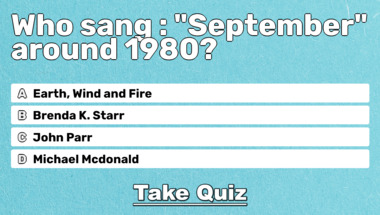 Very Hard General Trivia Quiz
10 Impossible Questions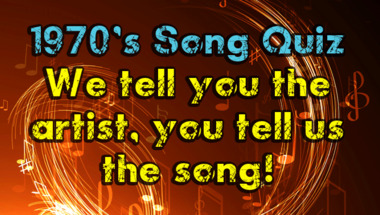 General Trivia Quiz
10 mixed questions for you to have fun with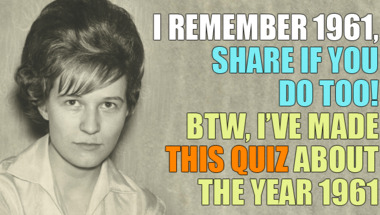 General Trivia Quiz
How smart are you really?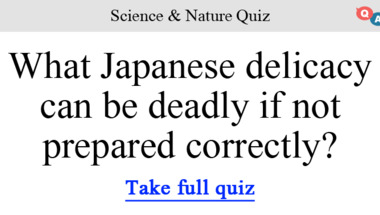 General Trivia Quiz
10 questions to test your knowledge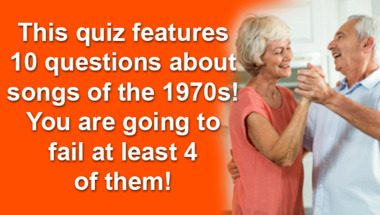 Quiz : Songs of the 1978 hit l
How many correct will you get?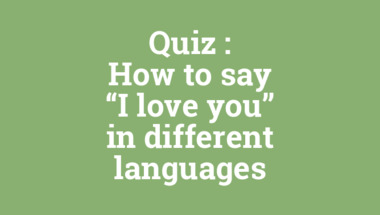 Quiz about the years 1960-1969
10 questions to test your knowledge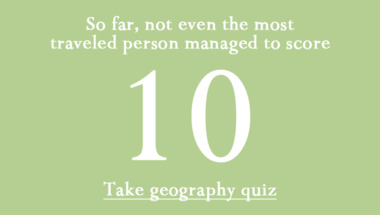 1976 Hit List Quiz
10 songs. 10 questions. Can you beat it?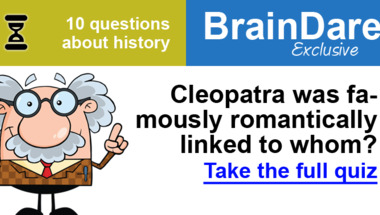 Mixed Knowledge Quiz
10 questions to test your knowledge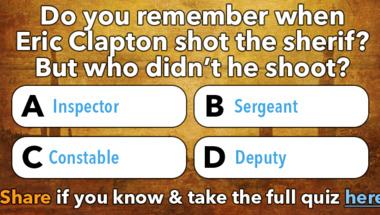 70s Music Quiz
10 hard songs to guess