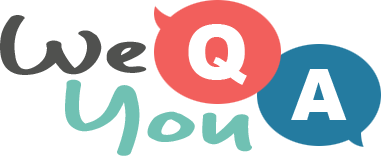 World Geography Quiz
Question 1 of 10
Of which country is Nova Scotia a part?
Question 2 of 10
Morocco is one of only three countries to have coastlines on both the Atlantic Ocean and what sea?
Question 3 of 10
What is the name of the UK's longest river?
Question 4 of 10
What country borders Belize, Guatemala and the United States?
Question 5 of 10
What is the name of the strait between the North and South Islands of New Zealand?
Question 6 of 10
If fossil fuels run out which of the following will we still be able to produce?
Question 7 of 10
In which country is Mount Kilimanjaro, Africa's highest mountain?
Question 8 of 10
What is the state capital of Wyoming?
Question 9 of 10
Which country nationalized the Suez Canal in 1956?
Question 10 of 10
What are the official languages of Djibouti?

Try another one of our quizzes
Trivia Quiz with 10 mixed ques
The last 3 questions will be very hard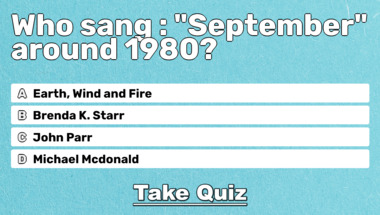 Science and Nature Quiz
How many question can you answer correctly?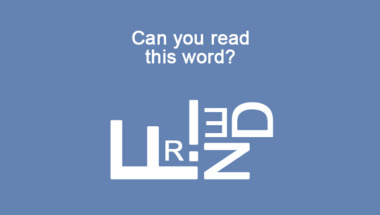 Hard Song Quiz About 1977
You Wont Even Get 4 Correct Answers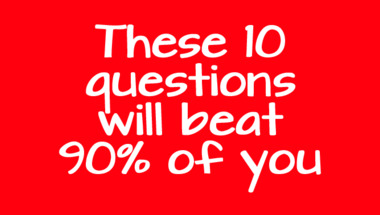 General Knowledge For Trivia E
Trust us, the last 2 questions will haunt you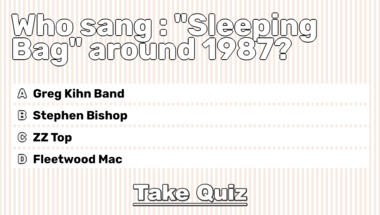 10 mixed categories questions
How's your trivia brain doing?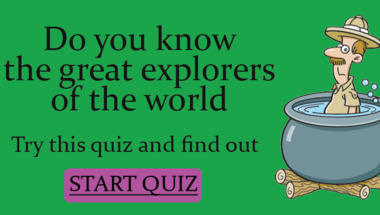 History Quiz
10 trivia questions for everyone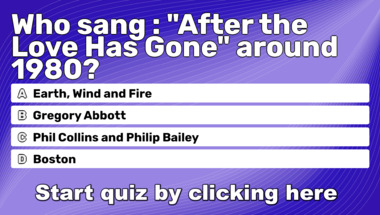 General Trivia Quiz
How smart are you really?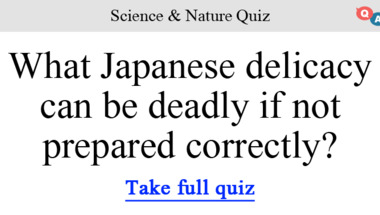 Very Hard General Trivia Quiz
10 Impossible Questions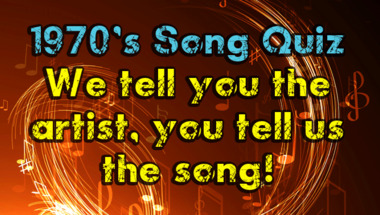 General Trivia Quiz
10 mixed questions for you to have fun with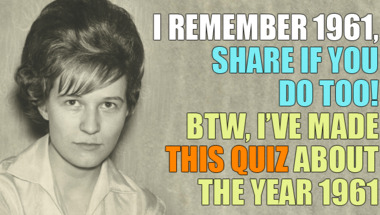 General Trivia Quiz
10 questions to test your knowledge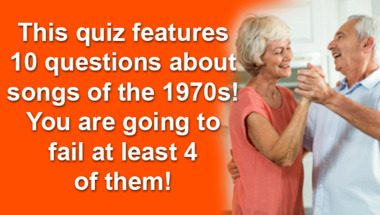 Quiz about the years 1960-1969
10 questions to test your knowledge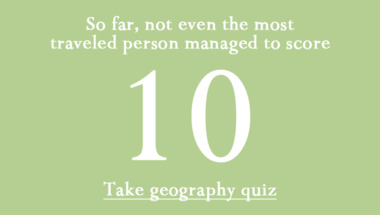 Quiz : Songs of the 1978 hit l
How many correct will you get?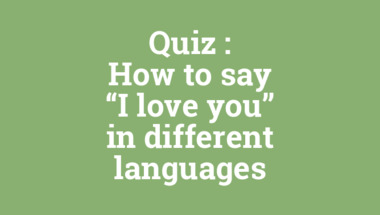 1976 Hit List Quiz
10 songs. 10 questions. Can you beat it?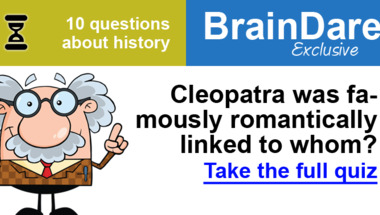 70s Music Quiz
10 hard songs to guess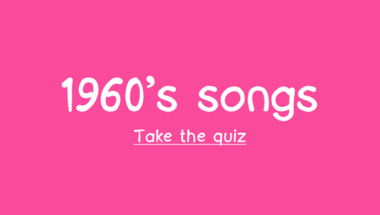 Mixed Knowledge Quiz
10 questions to test your knowledge