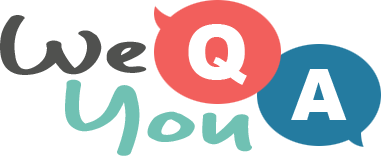 Mixed Knowledge Quiz
Question 1 of 10
Herman Melville wrote about which giant of the sea?
Question 2 of 10
A book containing maps and charts is known as a what?
Question 3 of 10
Which of these cities is NOT in Poland?
Question 4 of 10
Which animal is a key character in 'The Hound of the Baskervilles'?
Question 5 of 10
Which layer of the earth's atmosphere absorbs most of the UV light from the sun?
Question 6 of 10
Arles is a French city. Who lived at 2, Place Lamartine, but went into an asylum after slicing off part of his ear?
Question 7 of 10
Which N is a toad that runs instead of hops?
Question 8 of 10
Who carries Debra Winger out of the plant at the end of An Officer and A Gentleman?
Question 9 of 10
Completed in 1989, which of these is the work of the architect Ieoh Ming Pei?
Question 10 of 10
In which city is the tallest building in the USA?

Try another one of our quizzes
Song Quiz For Experts
Let's see how smart you really are!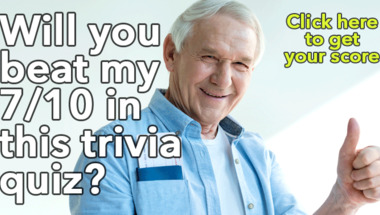 We love quizzes. Do you?
Take our quiz right here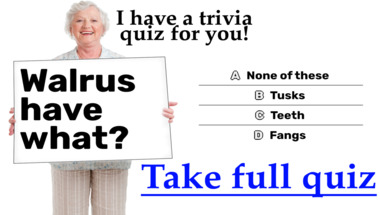 1970s Song Quiz
We name the artists you name the songs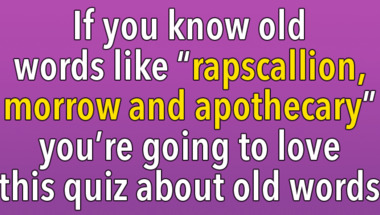 General Trivia Quiz
Let's see how smart you really are!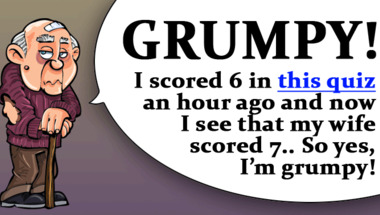 1960s Music Quiz
And You Will Fail At Least 50% Of The Questio..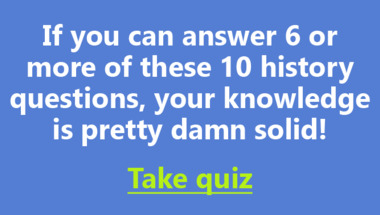 General Knowledge For Trivia P
Let's test your trivia skills!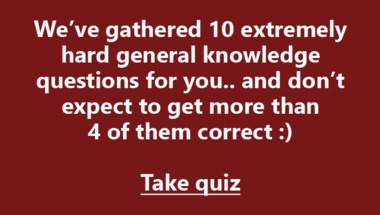 Songs of the last 70 years
Can you beat these 10 questions?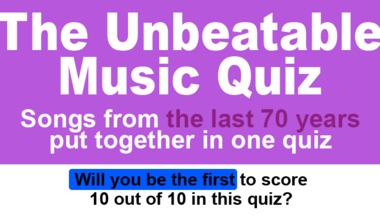 Hard quiz about the capitals o
Good luck! You'll need it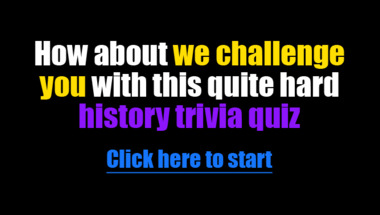 Trivia Quiz
Most people wont even get 7 out of 10 correct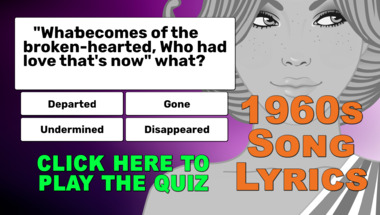 1960s Slang Quiz
Do you remember them all?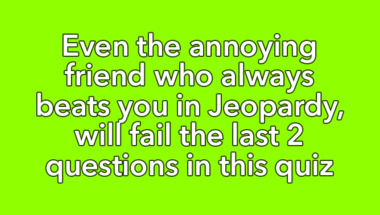 10 questions for you
We think you will score 8 out of 10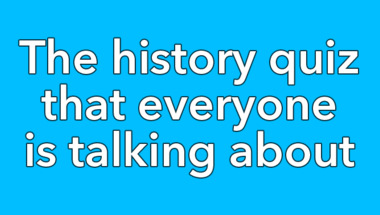 Trivia Quiz for everyone on Fa
Let me know your score in the comments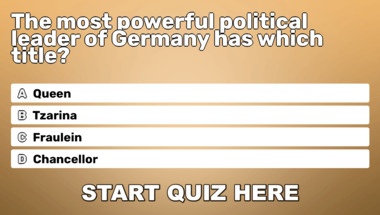 Young and smart?
Take this general knowledge quiz to find out!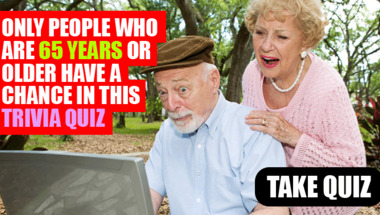 10 quite difficult trivia ques
How many correct will you get?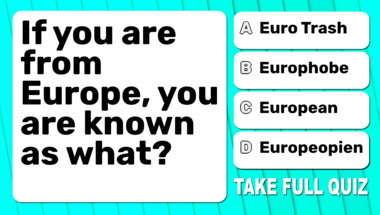 History Quiz
Experts Only Please