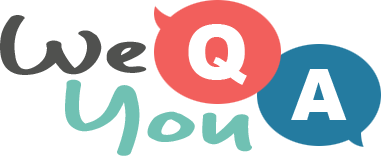 10 mixed trivia questions
Question 1 of 10
What could you use to make a permanent hard imprint of your hand or foot?
Question 2 of 10
The hit musical that became an Oscar winning movie in 2002 was?
Question 3 of 10
What religion lives by Kosher rules?
Question 4 of 10
What number is associated with Levi's jeans?
Question 5 of 10
In 'The Hunchback of Notre Dame', what is the name of the bell ringer?
Question 6 of 10
Diamonds are formed from which element?
Question 7 of 10
The 1936 Berlin Olympic Summer Games are also known as?
Question 8 of 10
Who wrote the book on which the film 'The Shawshank Redemption' was based?
Question 9 of 10
Which of these Ryan Gosling films was released first?
Question 10 of 10
Fortune cookies are thought to have originated in which US State?

Try another one of our quizzes
Mixed Trivia Questions
Most people wont even get 7 out of 10 correct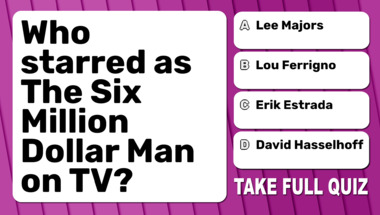 Quiz : Who sang these 10 famou
Post your score in the comments!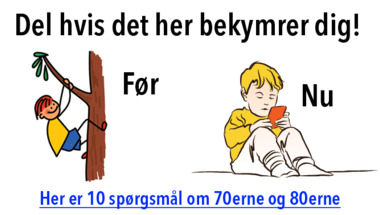 Trivia Quiz with 10 mixed ques
Share if you get 6 or more correct answers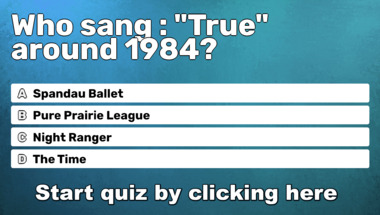 1966 Song Quiz
10 questions to test your knowledge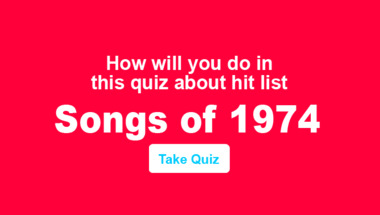 1971 Song Quiz
How many correct will you get?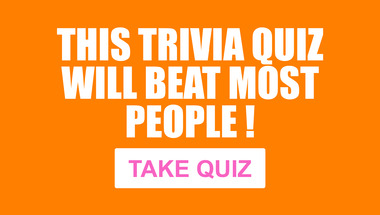 Quiz : Good Old Grandma Food
Post your score in the comments!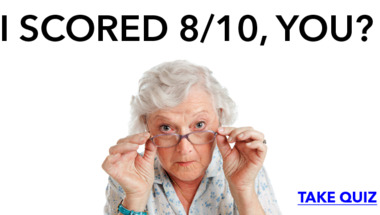 Hard Trivia Quiz
Will you even get 5 questions right?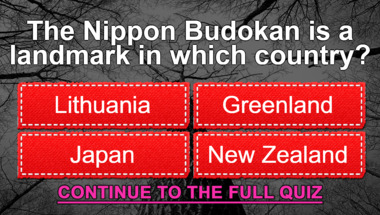 Quiz : Who is the lead singer
Post your score in the comments!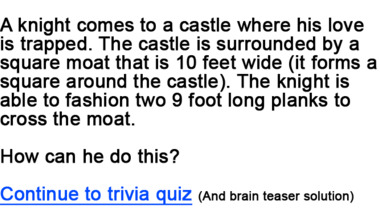 Trivia Test for the masses
Trivia quiz for experts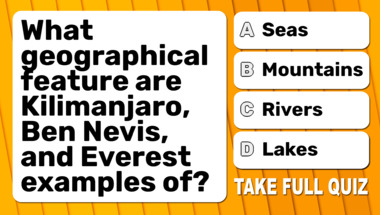 How high is your IQ?
Can you answer these 10 questions?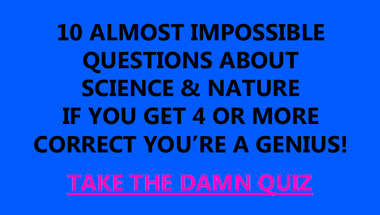 Only Someone With IQ Range 150
How many of them will you answer correctly?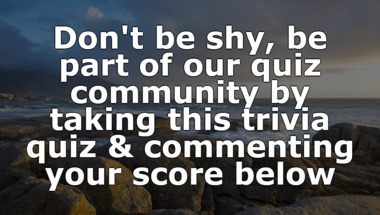 General Trivia Quiz
10 mixed questions for you to have fun with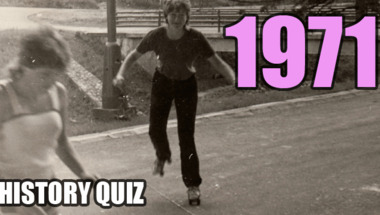 A quiz of 10 general trivia qu
Take the quiz & post your score in the comments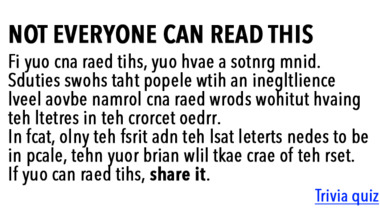 Who sang these 10 famous pop s
See if this quiz let you sing along!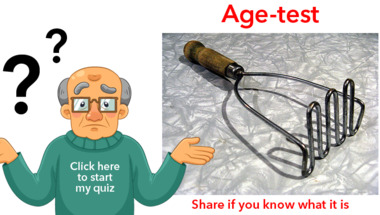 Quiz : Songs on the hit list i
Let's see how smart you really are!