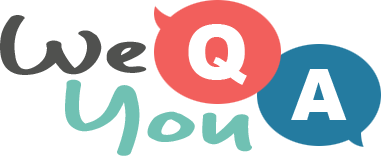 History Quiz
Question 1 of 10
Who was George Washington?
Question 2 of 10
What was the name given to the US led invasion of Iraq in 1991?
Question 3 of 10
During Prohibition, what couldn't be sold in the USA?
Question 4 of 10
Which day was first celebrated on April 22 1970?
Question 5 of 10
What was Marie Curie most famous for being?
Question 6 of 10
Raymond Burr plays the title character in which 1960s TV show?
Question 7 of 10
What was the first name of explorer Drake, knighted in 1581?
Question 8 of 10
What famous president-to-be was sentenced to life imprisonment in 1964?
Question 9 of 10
Who was Homer?
Question 10 of 10
The first of its type, what opened in 1828?

Try another one of our quizzes
Trivia Quiz For Smart People
Tell your score in the comments!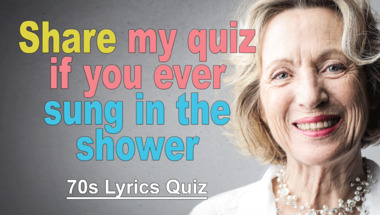 TV-QUIZ
What do you remember?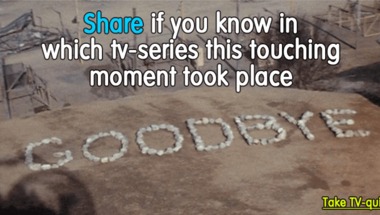 Quiz : 10 fresh trivia questio
10 hard questions to exercise your brain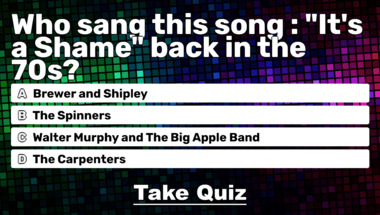 Quiz : 1960s band names
Can you complete these 10 band names?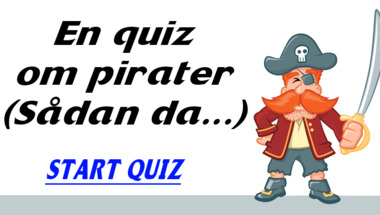 General Trivia Quiz
10 Quite Difficult Questions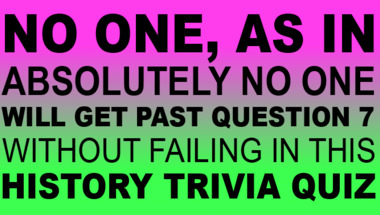 Quiz : Who sang these songs fr
How many correct answers will you get?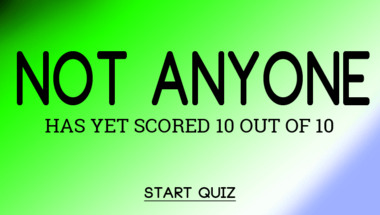 A quiz about songs from the 19
How many of the songs will you remember?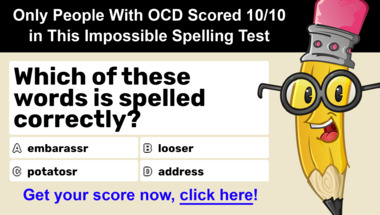 History Trivia Quiz
Tell us your score in the comment section bel..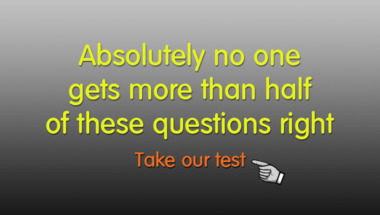 Fool Test
You need to get at least 7 out of 10 right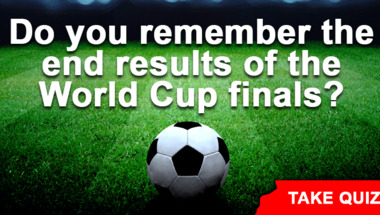 Trivia Test
10 trivia questions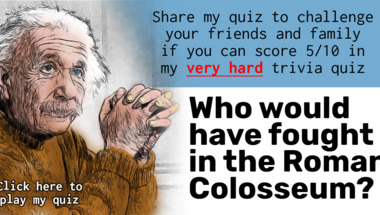 Who sang these 10 famous pop s
See if this quiz let you sing along!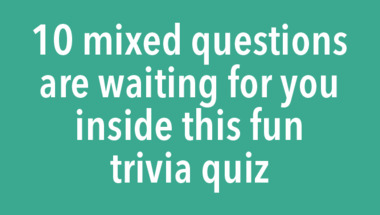 90 percent won't be able to an
How many of them will you answer correctly?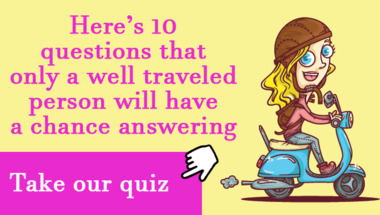 Quiz : The meaning of rare wor
10 words that will put your skills to the tes..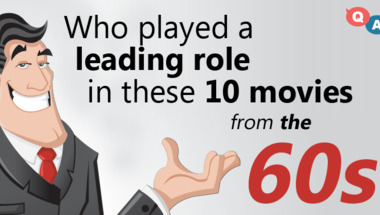 1976 Hit List Quiz
10 songs. 10 questions. Can you beat it?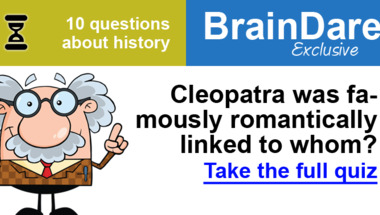 General Knowledge For Trivia L
Let's see how smart you really are!