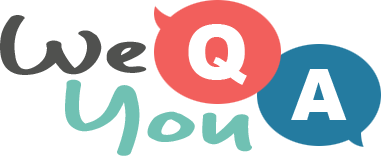 10 General Knowledge Questions
Question 1 of 10
The Channel Islands are between France and what other country?
Question 2 of 10
In which French building would you associate with Quasimodo?
Question 3 of 10
In what US state can you visit Disney World?
Question 4 of 10
What is Tofu also known as?
Question 5 of 10
Take My Breathe Away' comes from which Tom Cruise film?
Question 6 of 10
In which movie does financial legend Gordon Gekko try to show a young broker the hard truth of becoming successful?
Question 7 of 10
First performed in 1956, what sort of work is John Osborne's 'Look Back in Anger'?
Question 8 of 10
If your dream was to work at the Bolshoi then what is your dream job?
Question 9 of 10
The National Monument Pacific Remote Islands Marine lies south-west of which state?
Question 10 of 10
Noah Kalina's popular video on YouTube involves him taking a picture of himself every day for how many years?

Try another one of our quizzes
Trivia Quiz For Smart People
Tell your score in the comments!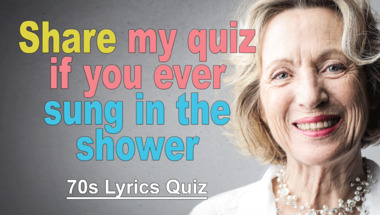 TV-QUIZ
What do you remember?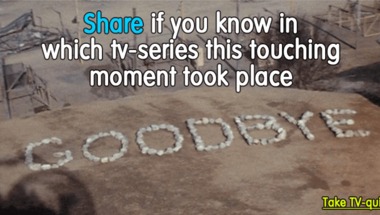 Quiz : 10 fresh trivia questio
10 hard questions to exercise your brain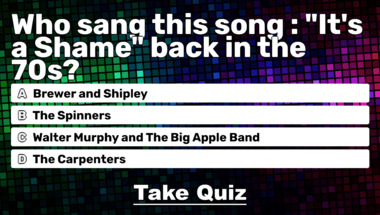 Quiz : 1960s band names
Can you complete these 10 band names?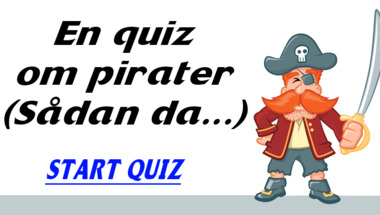 Quiz : Who sang these songs fr
How many correct answers will you get?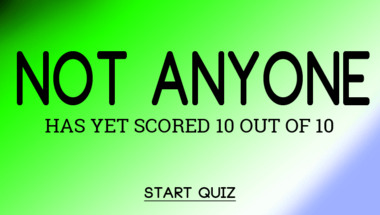 History Trivia Quiz
Tell us your score in the comment section bel..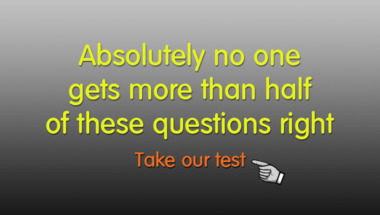 General Trivia Quiz
10 Quite Difficult Questions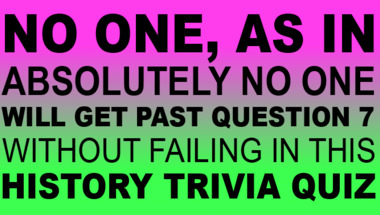 Fool Test
You need to get at least 7 out of 10 right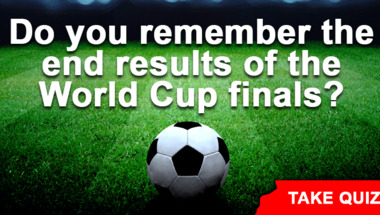 90 percent won't be able to an
How many of them will you answer correctly?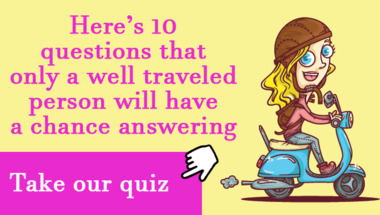 Trivia Test
10 trivia questions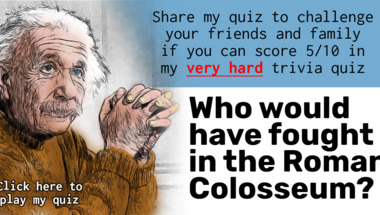 A quiz about songs from the 19
How many of the songs will you remember?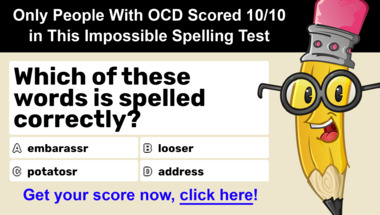 Who sang these 10 famous pop s
See if this quiz let you sing along!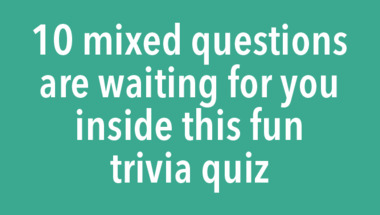 Trivia Quiz : The Average Joe
10 quite hard questions
General Knowledge For Trivia P
10 Impossible Questions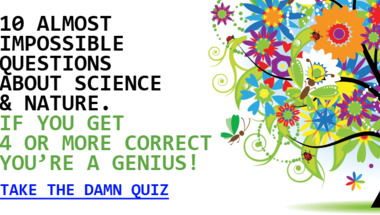 Quiz : 1960-1989 songs
How many correct will you get?