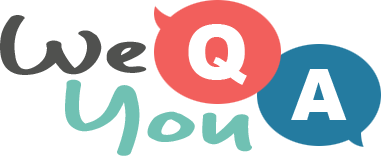 History Quiz for the curious
Question 1 of 10
Which rock-n-roll musician was killed in a plane crash in 1959?
Question 2 of 10
Which group held the top 5 positions in the record charts in April 1964?
Question 3 of 10
Which famous wall came down in 1989?
Question 4 of 10
Hieroglyphs were a writing system used by which civilization?
Question 5 of 10
What is the name of the massacre that sparked the rebellion that eventually culminated in the American Revolutionary War?
Question 6 of 10
The ancient civilisation of Mesopotamia was in which part of the world?
Question 7 of 10
Papyrus was invented by which ancient civilization?
Question 8 of 10
In what year did the 'Battle of the Kasserine Pass' occur during World War II?
Question 9 of 10
Who succeeded Vladimir Putin as President of Russia in 2008?
Question 10 of 10
Who did Empress Matilda marry in 1114?

Try another one of our quizzes
Can you guess these 10 songs f
Take the quiz & tell us your score in the com..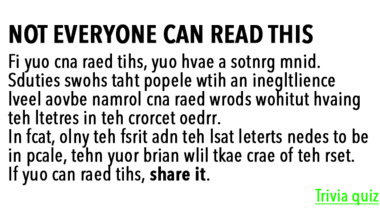 Food Quiz
10 questions to test your knowledge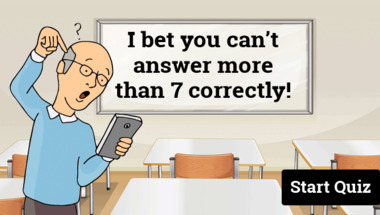 Quiz : Who is the lead singer
Post your score in the comments!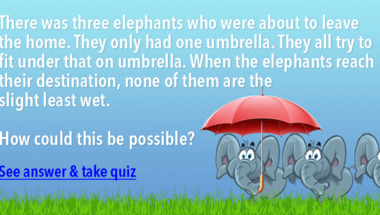 General Trivia Quiz
We ask you 10 questions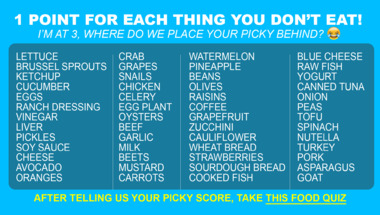 Quiz : Dishes we used to eat
How many of them do you remember?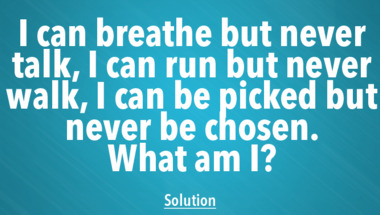 Fabulous Trivia Quiz For You
Tell your score in the comments below!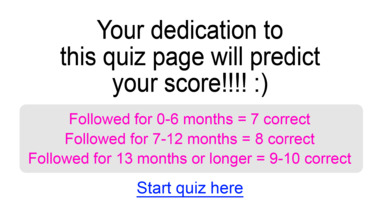 Science and Nature Quiz
Let's see how much you really know!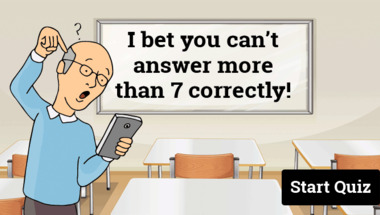 General Trivia Quiz
How many correct answers will you get?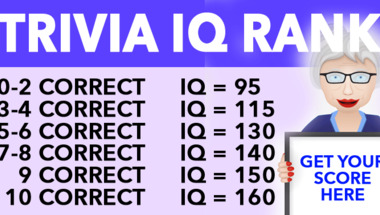 10 fresh trivia questions
10 quite hard questions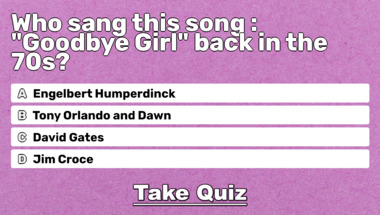 1969 Song Quiz
How many of them will you answer correctly?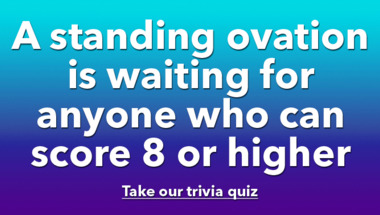 General Trivia Quiz
10 Impossible Questions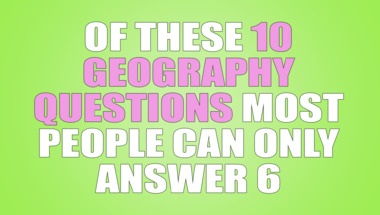 1960-1969 Hit Lists Quiz
10 songs to guess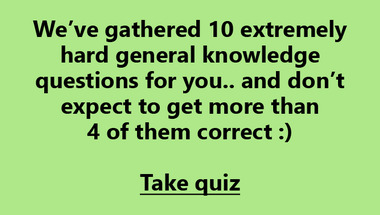 Quiz : Who said it?
You might get 4 out of 10 correct :)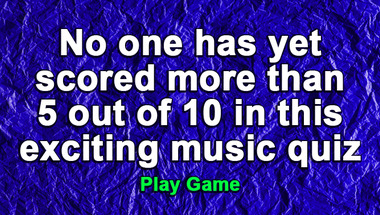 World History Quiz
(Follower submitted questions)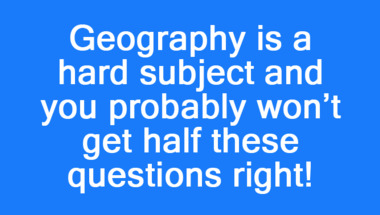 Quiz : How much stuff cost in
How many items do you remember?