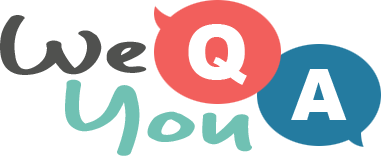 Trivia Test for the masses
Question 1 of 10
A pyramid has sides of which shape, that join at a common point (the apex)?
Question 2 of 10
In 1960 which type of medicine was released for the first time in the USA?
Question 3 of 10
In which movie a weatherman finds himself living the same day over and over again?
Question 4 of 10
In what U.S. state can you play the slots at the Venetian Casino?
Question 5 of 10
Slow-pitch, fastpitch and modified are forms of which sport?
Question 6 of 10
What is the second most popular language spoken in the USA?
Question 7 of 10
Who plays Scarlett O'Hara in Gone with the Wind?
Question 8 of 10
Which man did Rembrandt paint for the first time in 1629, and the last in 1669?
Question 9 of 10
The highest temperature recorded was in which of these states?
Question 10 of 10
What Latin phrase means "voice of the people"?

Try another one of our quizzes
Song Quiz For Experts
Let's see how smart you really are!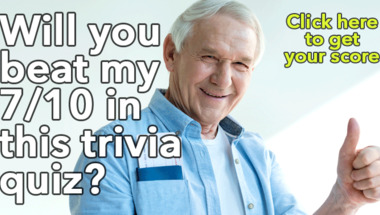 We love quizzes. Do you?
Take our quiz right here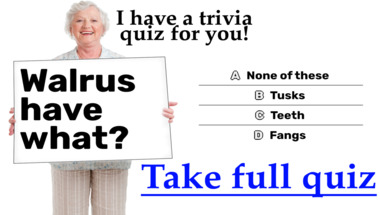 1970s Song Quiz
We name the artists you name the songs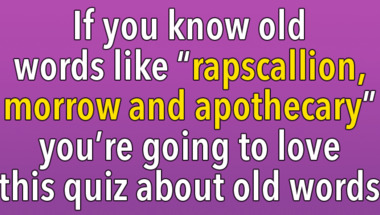 General Trivia Quiz
Let's see how smart you really are!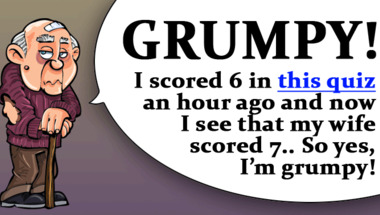 1960s Music Quiz
And You Will Fail At Least 50% Of The Questio..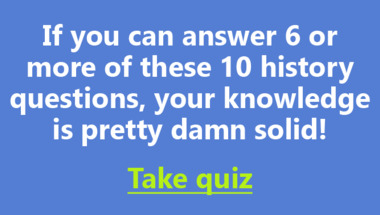 General Knowledge For Trivia P
Let's test your trivia skills!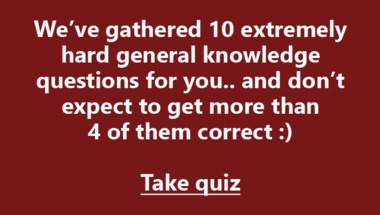 Songs of the last 70 years
Can you beat these 10 questions?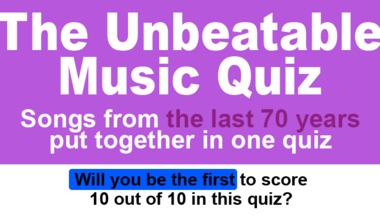 Hard quiz about the capitals o
Good luck! You'll need it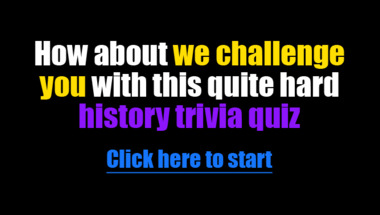 Trivia Quiz
Most people wont even get 7 out of 10 correct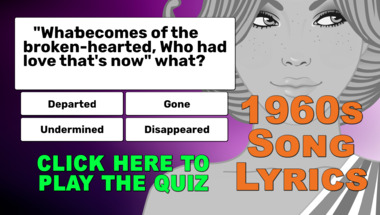 Trivia Quiz for everyone on Fa
Let me know your score in the comments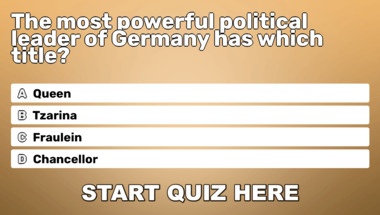 10 questions for you
We think you will score 8 out of 10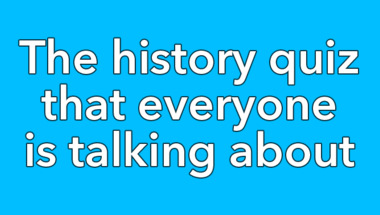 1960s Slang Quiz
Do you remember them all?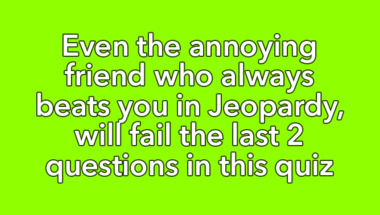 Young and smart?
Take this general knowledge quiz to find out!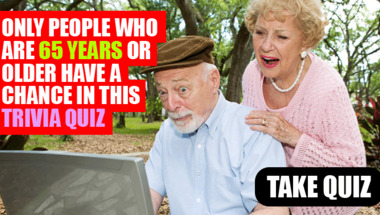 10 quite difficult trivia ques
How many correct will you get?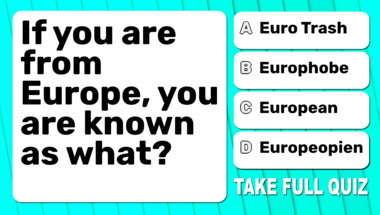 Spelling Quiz
Find all the correctly spelled words