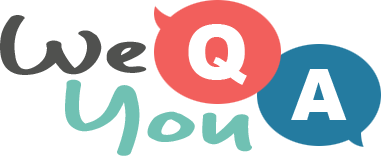 Mixed knowledge questions
Question 1 of 10
Who is Ian Flemings most famous creation?
Question 2 of 10
First performed in 1956, what sort of work is John Osborne's 'Look Back in Anger'?
Question 3 of 10
A zoo was home to 3,000 animals. 20% of the animals were reptiles. How many reptiles were at the zoo?
Question 4 of 10
Which of these states of the USA extends the furthest north?
Question 5 of 10
Which city was called Saigon before the Vietnam War?
Question 6 of 10
Maybe when you see your results at the end of this quiz, you will ponder your level of _________. Which word correctly fills in the blank?
Question 7 of 10
In what decade did Buddy Holly's band 'The Crickets' form?
Question 8 of 10
Which of these bands enjoyed success in the 80s?
Question 9 of 10
Which music artist sang 'Livin' la Vida Loca'?
Question 10 of 10
As of 2018, what year was Justin Bieber's last album released?

Try another one of our quizzes
We love quizzes. Do you?
Take our quiz right here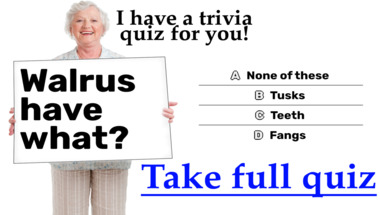 Song Quiz For Experts
Let's see how smart you really are!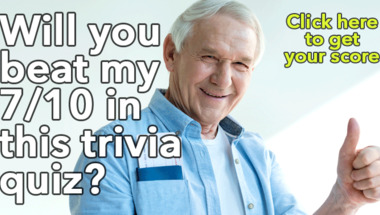 1970s Song Quiz
We name the artists you name the songs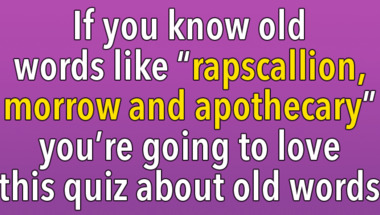 General Trivia Quiz
Let's see how smart you really are!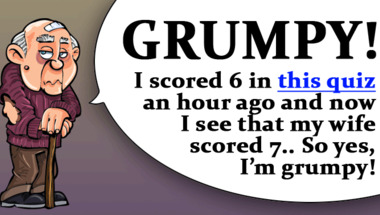 1960s Music Quiz
And You Will Fail At Least 50% Of The Questio..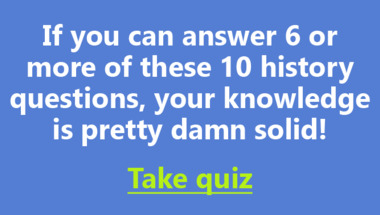 Songs of the last 70 years
Can you beat these 10 questions?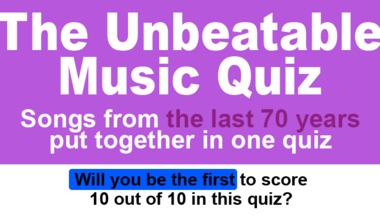 Hard quiz about the capitals o
Good luck! You'll need it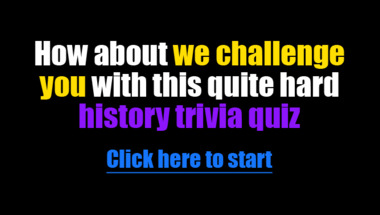 General Knowledge For Trivia P
Let's test your trivia skills!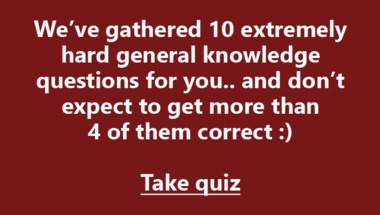 Trivia Quiz
Most people wont even get 7 out of 10 correct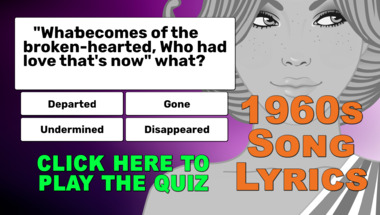 1960s Slang Quiz
Do you remember them all?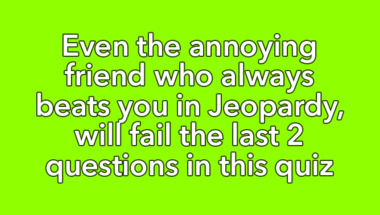 10 questions for you
We think you will score 8 out of 10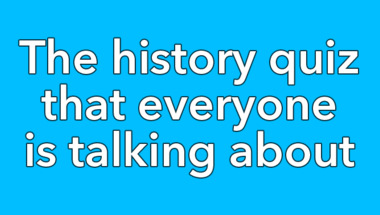 Trivia Quiz for everyone on Fa
Let me know your score in the comments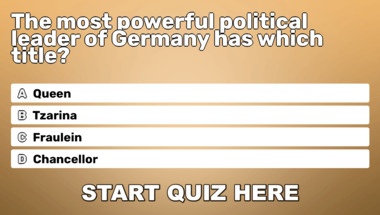 Young and smart?
Take this general knowledge quiz to find out!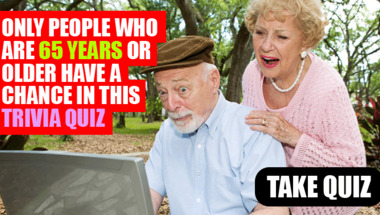 10 quite difficult trivia ques
How many correct will you get?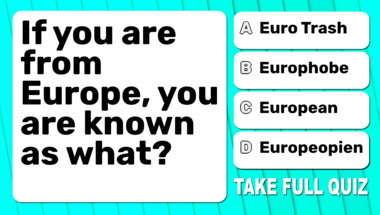 History Quiz
Experts Only Please