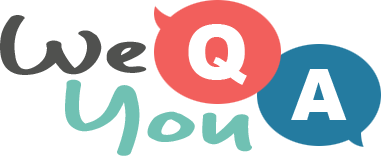 General Trivia Quiz
Question 1 of 10
Marbella is a exclusive coastal city in what country?
Question 2 of 10
Which fictional character lives in the Emerald City?
Question 3 of 10
The thin, solidified layer that forms on the top of custard is called what?
Question 4 of 10
How many US Presidents before 2007 were named Ulysses?
Question 5 of 10
Which of these were commonly worn by the pioneers of punk, in 70s Britain?
Question 6 of 10
In 1841, what was declared as an independent colony and no longer part of NSW?
Question 7 of 10
The Anaheim Ducks and San Jose Sharks are Hockey teams in which state?
Question 8 of 10
In which continent is the capital city of Tunis?
Question 9 of 10
Which word means "a prolonged painful contraction of a muscle"?
Question 10 of 10
What is the Snickers bar named after?

Try another one of our quizzes
Song Quiz For Experts
Let's see how smart you really are!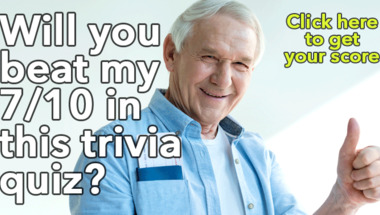 We love quizzes. Do you?
Take our quiz right here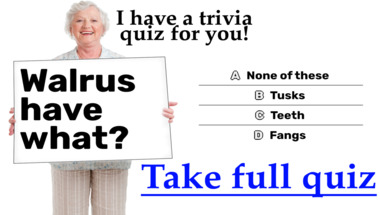 1970s Song Quiz
We name the artists you name the songs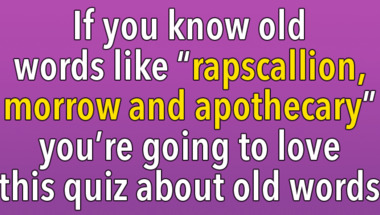 General Trivia Quiz
Let's see how smart you really are!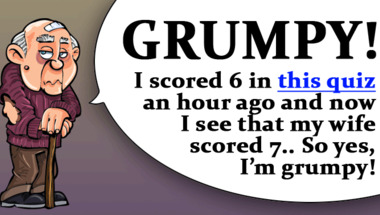 1960s Music Quiz
And You Will Fail At Least 50% Of The Questio..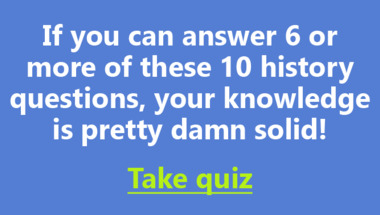 General Knowledge For Trivia P
Let's test your trivia skills!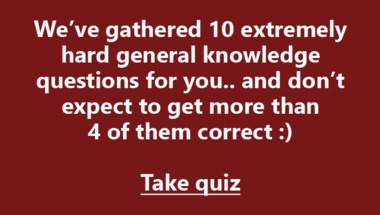 Trivia Quiz
Most people wont even get 7 out of 10 correct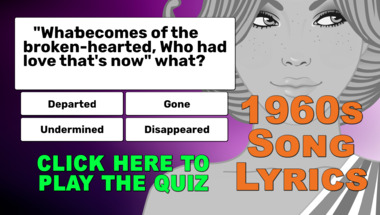 Hard quiz about the capitals o
Good luck! You'll need it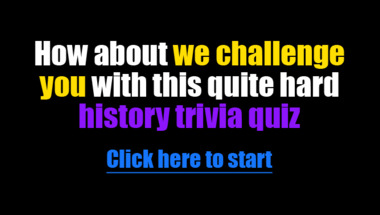 Trivia Quiz for everyone on Fa
Let me know your score in the comments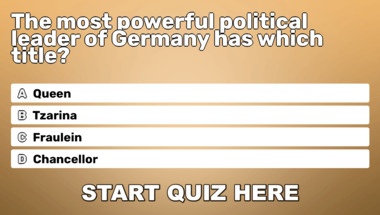 Songs of the last 70 years
Can you beat these 10 questions?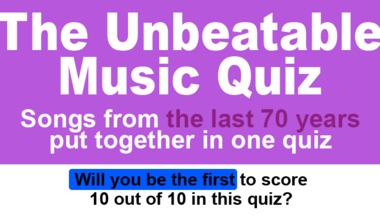 10 questions for you
We think you will score 8 out of 10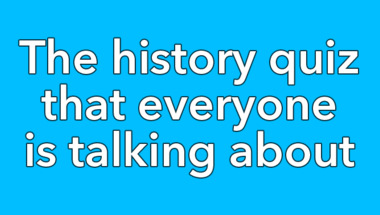 1960s Slang Quiz
Do you remember them all?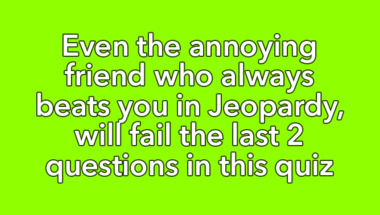 Young and smart?
Take this general knowledge quiz to find out!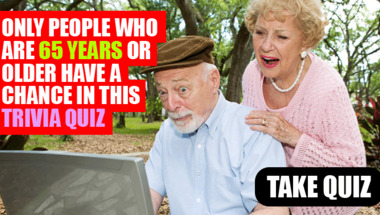 10 quite difficult trivia ques
How many correct will you get?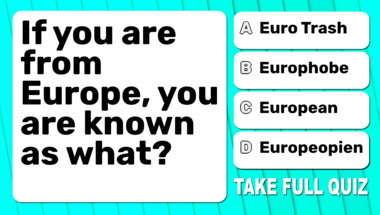 Spelling Quiz
Find all the correctly spelled words