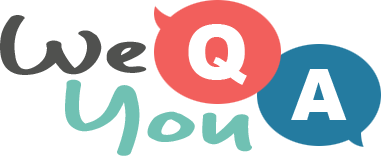 1960s Song Lyrics Quiz
Question 1 of 10
"Wild thing, I think I love you, But I wanna know for" what?
Question 2 of 10
I rode a tank, Held a general's what, in "Sympathy for the Devil"?
Question 3 of 10
Which Dusty Springfield song has the line "'Cause you started something, can't you see"?
Question 4 of 10
What girls knock the Beach Boys out with the way they talk?
Question 5 of 10
"Once upon a time you dressed so fine" is the start of which Bob Dylan song?
Question 6 of 10
"Disappointment haunted all of my dreams" is from which Monkees song?
Question 7 of 10
"And when I speak of you I see envy in other men's eyes" is from which Four Tops song?
Question 8 of 10
Which artist sang "At last my love has come along" in 1961?
Question 9 of 10
The Kinks sang that they weren't content to be with you in the when?
Question 10 of 10
What kind of sea is mentioned in "Bermuda" by Linda Scott?

Try another one of our quizzes
Trivia Quiz For Smart People
Tell your score in the comments!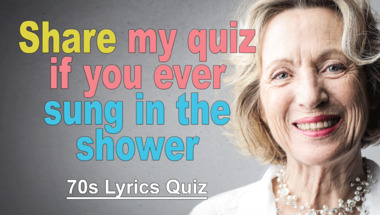 TV-QUIZ
What do you remember?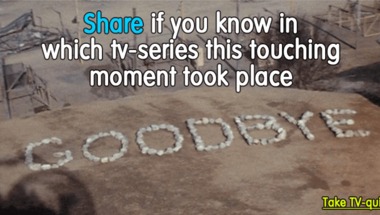 General Trivia Quiz
10 questions to test your knowledge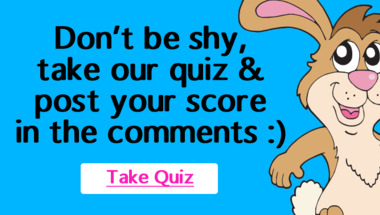 Who sang these 10 famous pop s
See if this quiz let you sing along!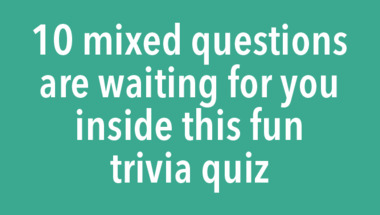 General Knowledge For Trivia P
10 Impossible Questions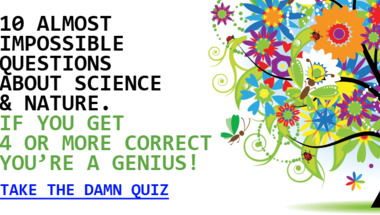 1960-1969s Song Quiz
10 questions to test your knowledge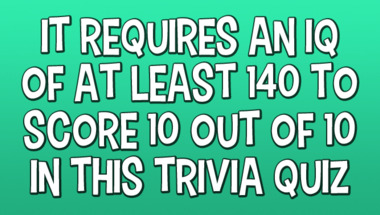 1961 song quiz
How many correct will you get?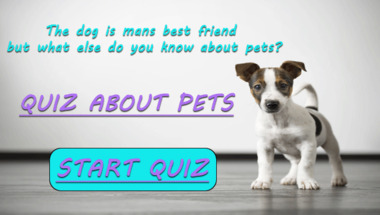 Movies and other entertainment
How much do You remember?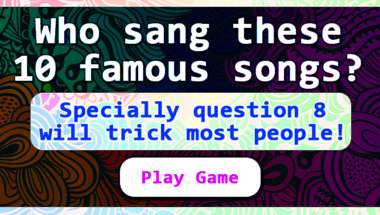 Food Quiz For Home Cooks
Are your skills in place for this one?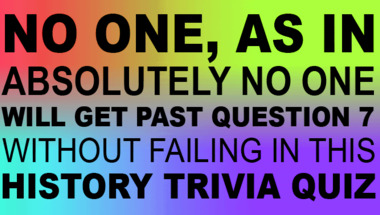 General Knowledge For Trivia L
How many correct will you get?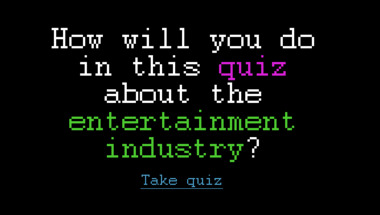 History Trivia Quiz
Tell us your score in the comment section bel..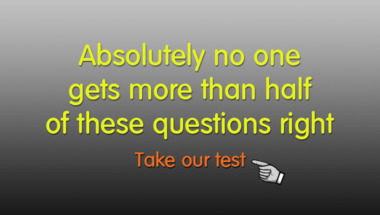 Quiz : 10 fresh trivia questio
10 hard questions to exercise your brain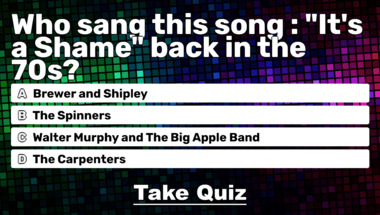 Quiz : Capitals of the world
You will probably only get 5 out of 10 correc..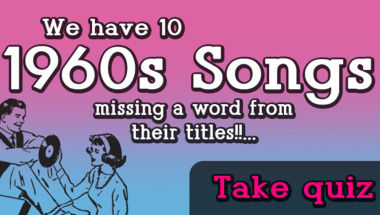 No one can get 10 correct answ
Let's see how smart you really are!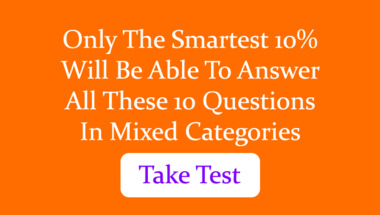 Complete these 10 band names f
How many correct answers will you get?