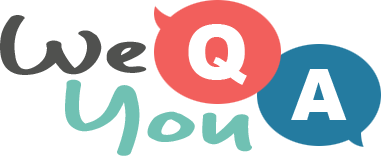 A quiz about the songs lyrics of the 1960s
Question 1 of 10
"I got married to the widow next door" is from which song?
Question 2 of 10
What is the weather like "In the Ghetto" by Elvis?
Question 3 of 10
Which group sang "I thought love was more or less a giving thing"?
Question 4 of 10
Elvis sang "Walk like an angel, Talk like an angel, But I got" what?
Question 5 of 10
"Oh, how you tried, To cut me down to size" is from which Four Seasons song?
Question 6 of 10
Who is in the basement in "Subterranean Homesick Blues"?
Question 7 of 10
The Fireballs sang about picking the petals of which flower in 1963?
Question 8 of 10
What month is mentioned in "Ode to Billie Joe" by Bobbie Gentry?
Question 9 of 10
In 1963, the Beach Boys were telling you to be true to your what?
Question 10 of 10
Genesis sung about what type of sun which never shines?

Try another one of our quizzes
Trivia Quiz For Smart People
Tell your score in the comments!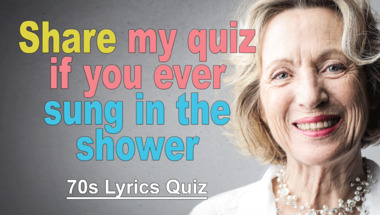 TV-QUIZ
What do you remember?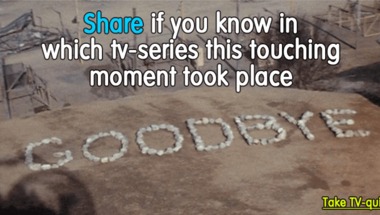 Who sang these 10 famous pop s
See if this quiz let you sing along!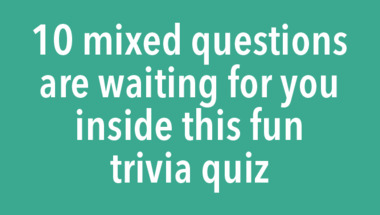 General Trivia Quiz
10 questions to test your knowledge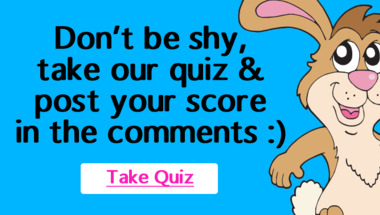 General Knowledge For Trivia P
10 Impossible Questions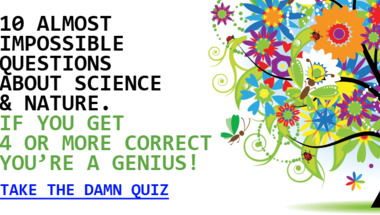 1960-1969s Song Quiz
10 questions to test your knowledge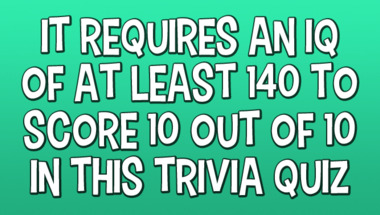 1961 song quiz
How many correct will you get?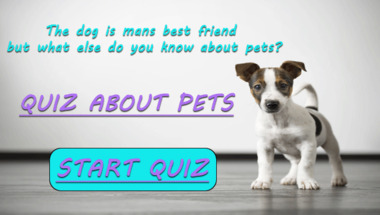 Geography Trivia Test
10 Questions That No One Will Master To Perfe..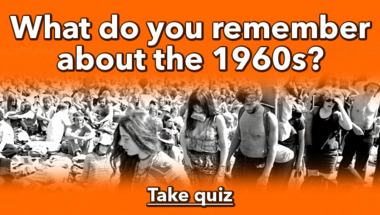 General Knowledge For Trivia L
How many correct will you get?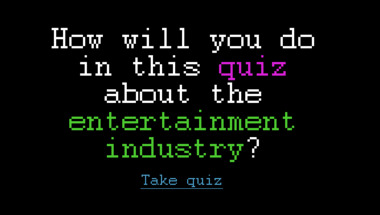 Food Quiz For Home Cooks
Are your skills in place for this one?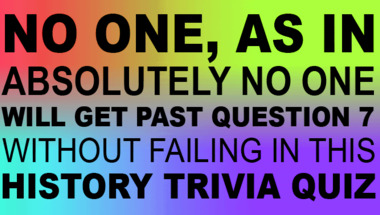 History Trivia Quiz
Tell us your score in the comment section bel..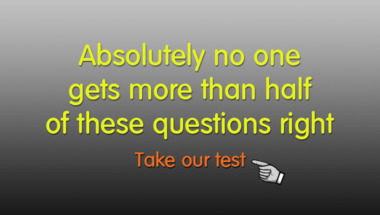 No one can get 10 correct answ
Let's see how smart you really are!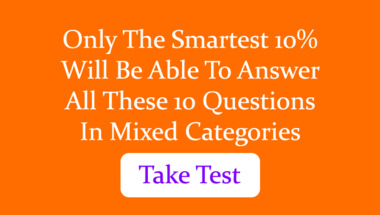 Quiz : 10 fresh trivia questio
10 hard questions to exercise your brain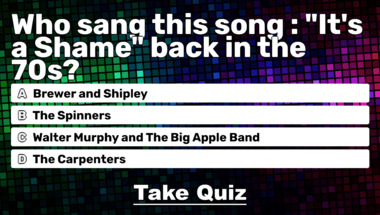 Quiz : Capitals of the world
You will probably only get 5 out of 10 correc..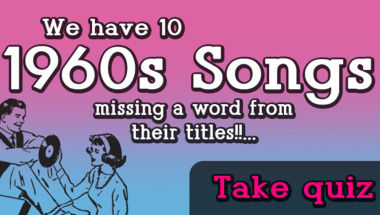 The Spanish Words Challenge
Tell us the meaning of these 10 words