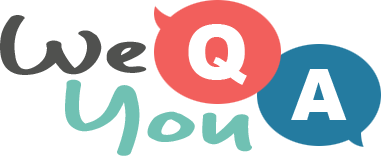 A quiz about the songs lyrics of the 1960s
Question 1 of 10
Ricky Nelson said hello to Mary Lou and goodybe to what?
Question 2 of 10
How many people came to Eleanor Rigby's funeral?
Question 3 of 10
The Beach Boys sang about little Saint who in 1963?
Question 4 of 10
Who chewed tobacco on the street car line in "The Clapping Song"?
Question 5 of 10
"While I'm far away from you my baby, I know it's hard for you my baby" is the start from which Mamas and Papas song?
Question 6 of 10
What did Judy Collins say that she'd looked at from both sides now?
Question 7 of 10
Joanie Somers had a hit about Johnny Get what?
Question 8 of 10
What afternoon is never-ending, according to the Beatles in "Lady Madonna"?
Question 9 of 10
The Kinks sang about seeing their friends laying across the what?
Question 10 of 10
Your father's still perfecting ways of making what, according to the Rolling Stones singing about a nervous breakdown?

Try another one of our quizzes
Trivia Quiz For Smart People
Tell your score in the comments!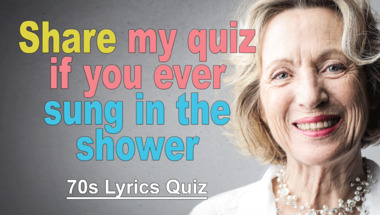 TV-QUIZ
What do you remember?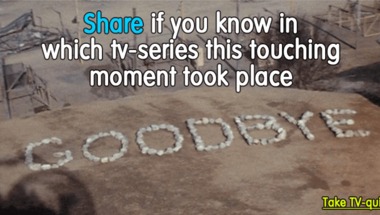 General Trivia Quiz
10 questions to test your knowledge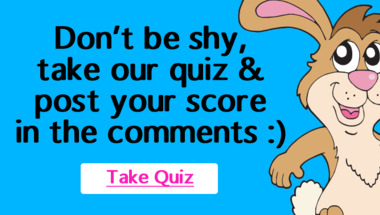 Who sang these 10 famous pop s
See if this quiz let you sing along!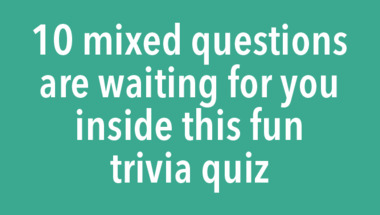 General Knowledge For Trivia P
10 Impossible Questions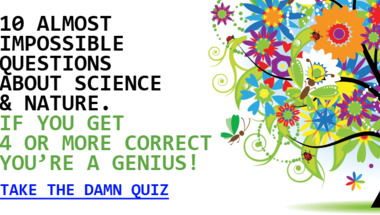 1960-1969s Song Quiz
10 questions to test your knowledge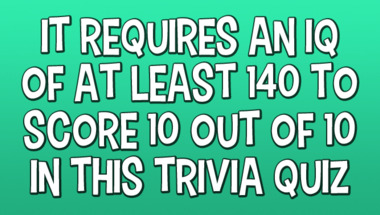 1961 song quiz
How many correct will you get?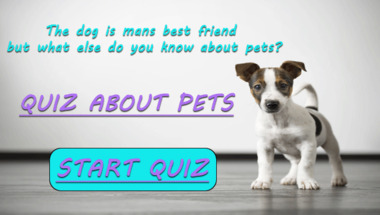 Food Quiz For Home Cooks
Are your skills in place for this one?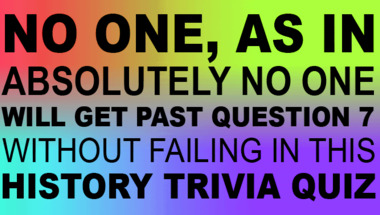 Movies and other entertainment
How much do You remember?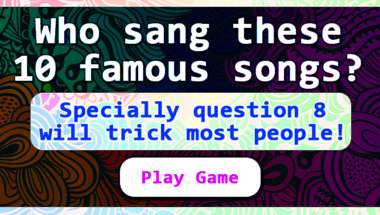 General Knowledge For Trivia L
How many correct will you get?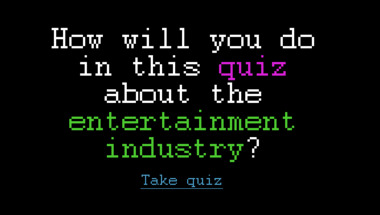 History Trivia Quiz
Tell us your score in the comment section bel..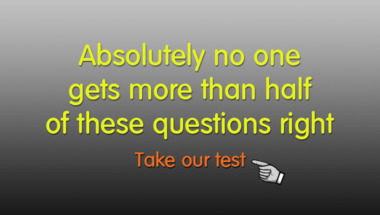 Quiz : 10 fresh trivia questio
10 hard questions to exercise your brain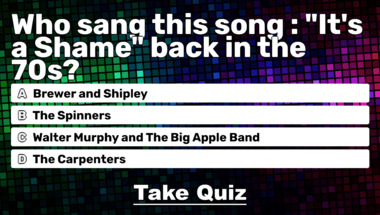 Quiz : Capitals of the world
You will probably only get 5 out of 10 correc..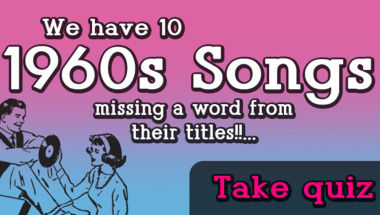 No one can get 10 correct answ
Let's see how smart you really are!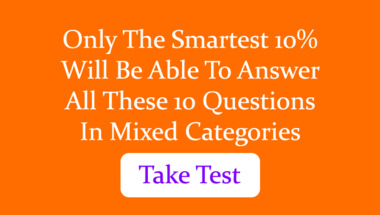 Complete these 10 band names f
How many correct answers will you get?