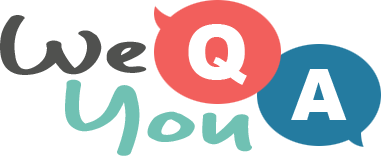 Knowledge Quiz For The Smart
Question 1 of 10
The Loire Valley is famous for producing what?
Question 2 of 10
Which of these animals does not have a tail?
Question 3 of 10
A salmon skin roll is a type of what?
Question 4 of 10
Which British Queen shares her name with a variety of plum?
Question 5 of 10
Which of these is the capital of the Bahamas?
Question 6 of 10
Which famous author wrote 'The Hobbit'?
Question 7 of 10
What is the official language of Uruguay?
Question 8 of 10
In '82, controversial religious leader Rev Sun Myung Moon was found guilty of what?
Question 9 of 10
What alcoholic drink is used in the NATO Phonetic Alphabet?
Question 10 of 10
Who was elected President in 1988?

Try another one of our quizzes
10 quite difficult trivia ques
Let's test your trivia skills!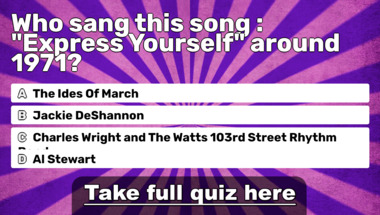 Mixed knowledge questions
10 questions to test your knowledge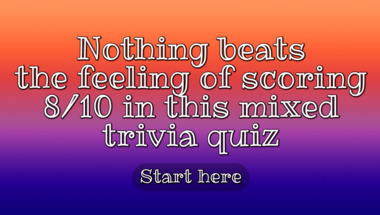 Quiz : Dishes we used to eat
10 questions to test your knowledge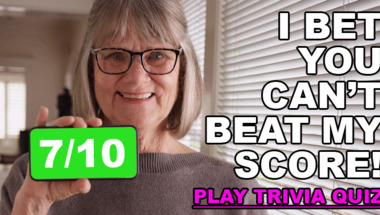 Will you be the first to score
Take our quiz now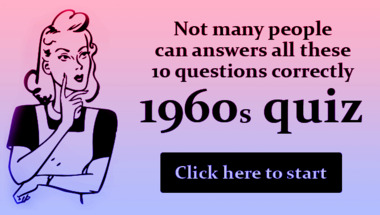 Quiz : Complete these idioms f
10 idioms are missing a word here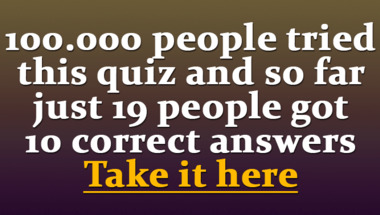 Movie Quiz
10 Impossible Questions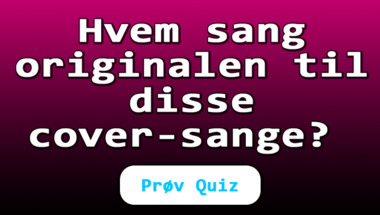 Mixed Knowledge Quiz
10 Impossible Questions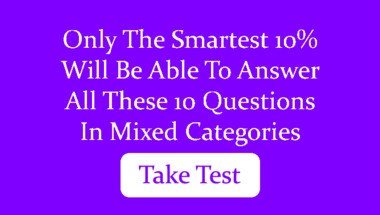 Trivia Quiz For Smart People
Tell your score in the comments!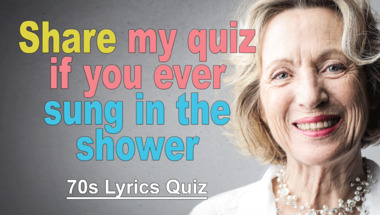 10 General Knowledge Questions
This quiz is impossible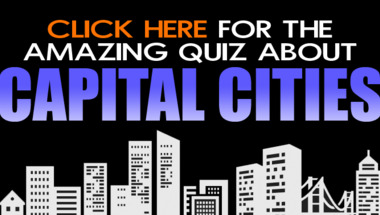 World's hardest quiz about foo
You're a genius if you get more than 3 correc..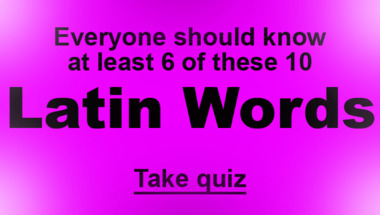 General Knowledge For Trivia L
10 Impossible Questions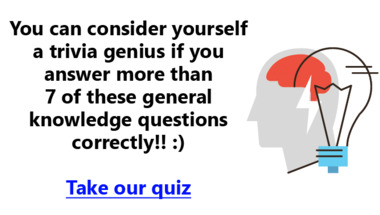 10 questions in mixed trivia c
A quiz for our smartest followers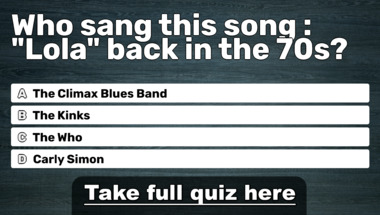 Trivia Quiz for everyone on Fa
After taking the quiz, tell us your score in ..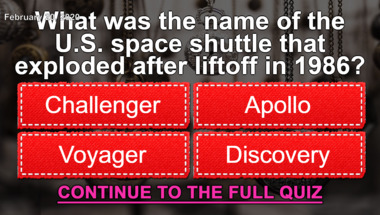 Quiz : Bands of the 1970s
How many correct will you get?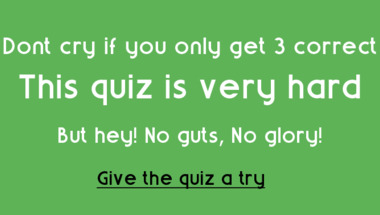 Genius Trivia Quiz
10 questions to test your knowledge