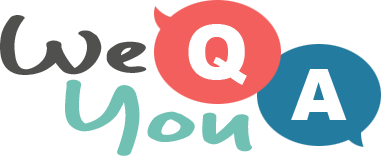 10 general trivia questions mixed up
Question 1 of 10
Which former President shares his surname with the brand of a cleaning device?
Question 2 of 10
If you are standing on the 'Bridge' what is your job likely to be?
Question 3 of 10
In a car, what gets wet if you 'flood the engine'?
Question 4 of 10
Which of these wars were fought in the 15th century?
Question 5 of 10
Who crowned himself the 'Emperor of France'?
Question 6 of 10
October 18 is the Saints Day of which L?
Question 7 of 10
For how long is a dog pregnant?
Question 8 of 10
Which of these is the best thermal conductor?
Question 9 of 10
Which surname is shared by WAGs Carly and Cheryl?
Question 10 of 10
What are the trademark colours of a Mason Pearson brush?

Try another one of our quizzes
Geography Quiz
10 mix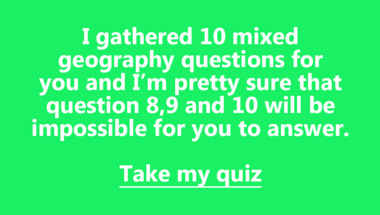 Food & Cooking Trivia Quiz
10 flavourful questions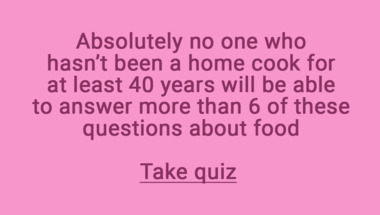 10 trivia quiz questions
Take it here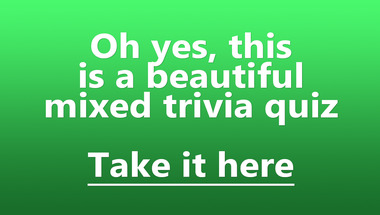 General Trivia Quiz
10 mixed trivia questions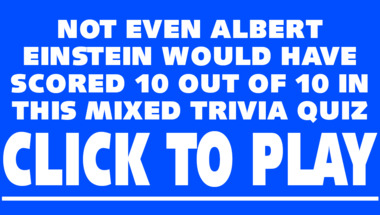 Science & Nature Trivia Quiz
10 Hard Questions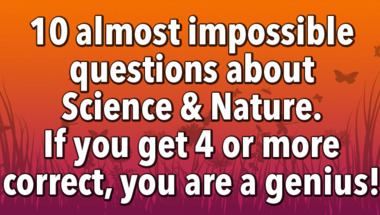 10 hard trivia questions
You won't get close to 10/10 in this quiz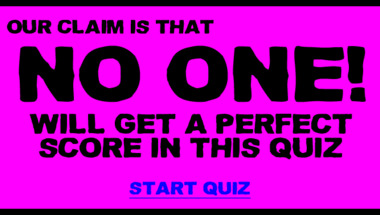 Quiz About North America
10 Difficult Questions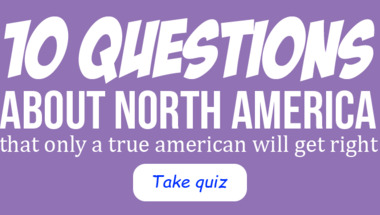 Knowledge quiz for people 60 y
No one else will nail it!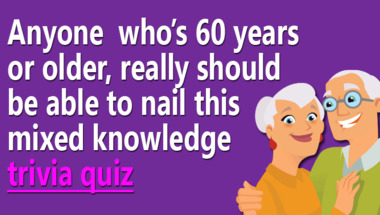 Quiz about historical events
10 questions to test your knowledge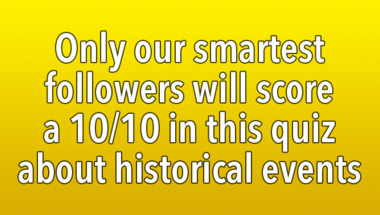 World Geography Quiz
10 questions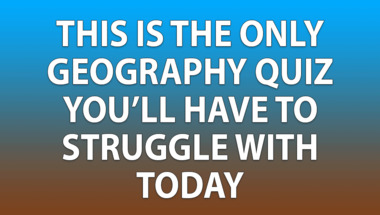 Mixed Knowledge Quiz
10 questions to test your knowledge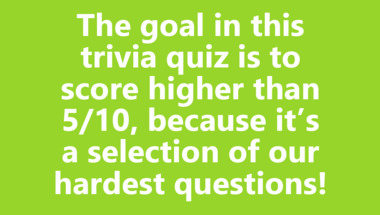 1960s Song Quiz
10 songs to guess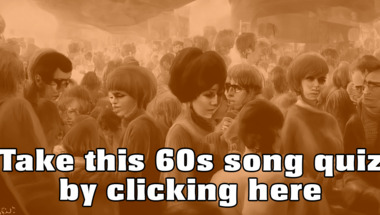 1960s Song Quiz
10 songs to guess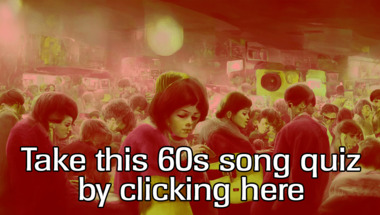 Mixed Knowledge Quiz
10 questions to test your knowledge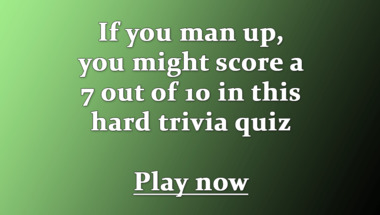 Trivia quiz for 60+
10 questions about mixed knowledge