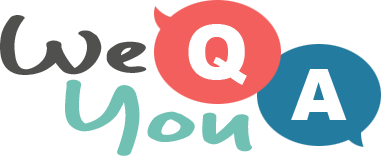 Mixed Trivia Quiz
Question 1 of 10
What nationality is Arnold Schwarzenegger by birth?
Question 2 of 10
Which actress starred in the 1958 movie Cat on a Hot Tin Roof?
Question 3 of 10
What is called when one player defeats another player in Chess, leaving the loser's King with no place to go?
Question 4 of 10
Where in the human body is the right atrium?
Question 5 of 10
Which of these Charlies died in 1977?
Question 6 of 10
Claude Monet, Edouard Manet and Pierre-Auguste Renoir were pioneers of what art movement?
Question 7 of 10
Which of these words can have its letters rearranged to make a word meaning 'lazy'?
Question 8 of 10
What is the highest mountain in the USA?
Question 9 of 10
Which of these was Harrison Ford's occupation before he found fame as an actor?
Question 10 of 10
What measures electric current?

Try another one of our quizzes
Mixed knowledge questions
10 questions in mixed categories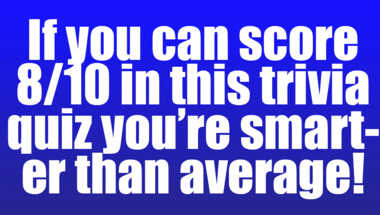 Europe Geography Quiz
Let's see how smart you really are!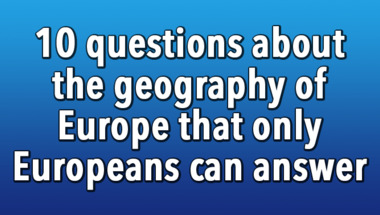 1970s Song Quiz
10 songs to guess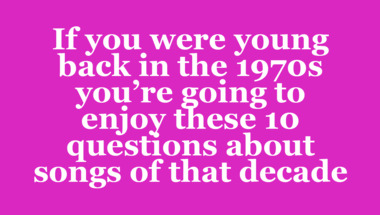 Geography Quiz
10 mix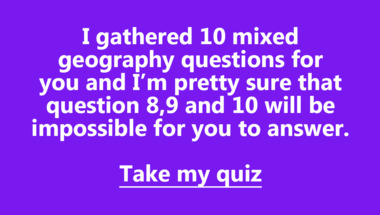 Trivia Quiz created by a mouse
Get 8 right to taste the cheese!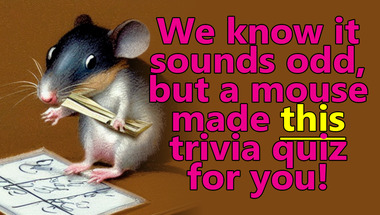 General Trivia Quiz (10 fun qu
Try out this fun quick quiz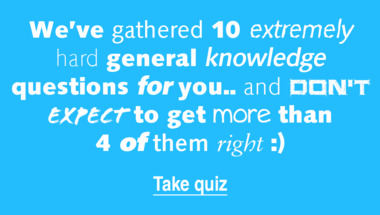 History Quiz
10 questions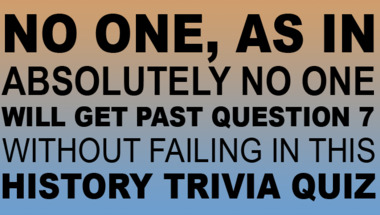 Fresh trivia quiz
The last 3 questions will be very hard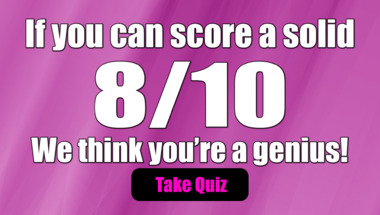 Brainy Trivia Quiz
10 mixed general trivia questions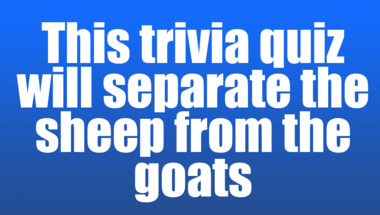 Trivia Quiz
10 questions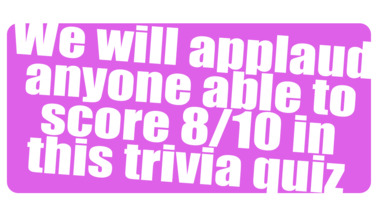 Science Trivia Quiz
Let's see how much you really know!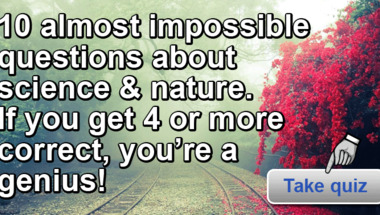 Mixed Trivia Quiz
10 questions lined up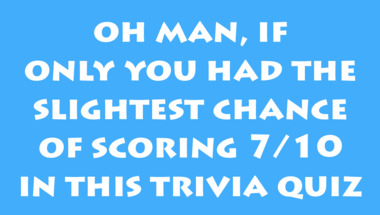 Brainy Trivia Quiz
10 mixed questions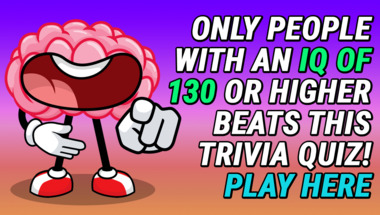 Trivia Quiz for the intellectu
10 fun and challenging questions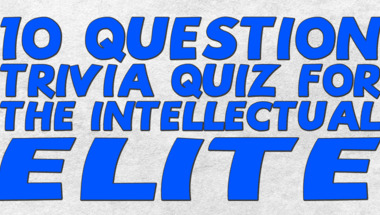 World History Quiz
10