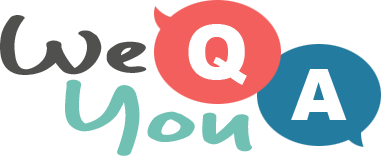 Quiz : Geography and more
Question 1 of 10
Which of these landmarks would you find in Paris?
Question 2 of 10
Trafalgar Square is known for having lots of what type of animal?
Question 3 of 10
The Brandenburg Gates are located in which European country?
Question 4 of 10
What famous road used to run through the Mojave desert?
Question 5 of 10
Which country are you far from if it's a 'long way to Tipperary'?
Question 6 of 10
Lufthansa is the national airline of which European country?
Question 7 of 10
What are the official languages of New Zealand?
Question 8 of 10
Gatwick Airport serves which UK city?
Question 9 of 10
Which Australian capital was once called Palmerston, but changed its name in honour of the famous 19th century English naturalist?
Question 10 of 10
In which Gulf is the island nation of Bahrain situated?

Try another one of our quizzes
Trivia Quiz : Scoring higher t
10 questions in mixed categories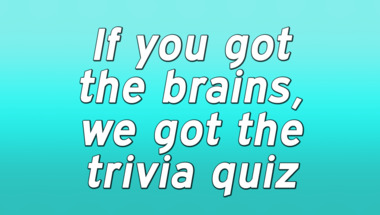 Geography Quiz
10 mix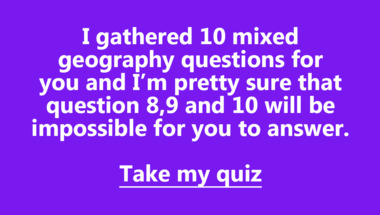 Europe Geography Quiz
Let's see how smart you really are!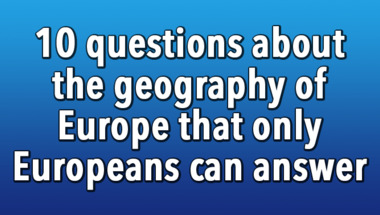 A trivia quiz for knowledge lo
You won't get close to 10/10 in this quiz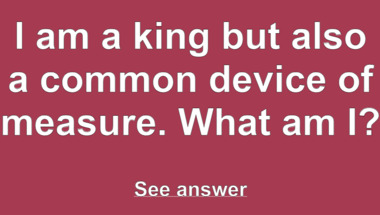 Science Trivia Quiz
Let's see how much you really know!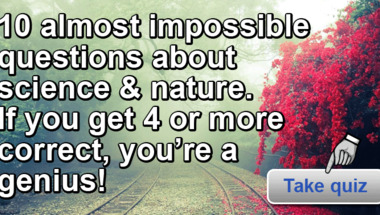 Trivia Quiz created by a mouse
Get 8 right to taste the cheese!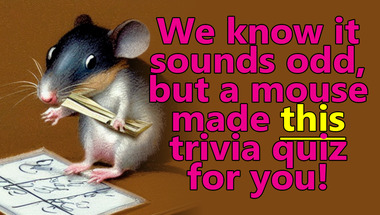 Trivia Quiz for knowledge hung
We wrote 10 questions in mixed categories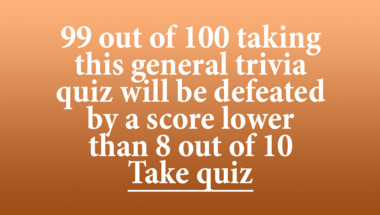 Food Quiz For Home Cooks
10 mixed questions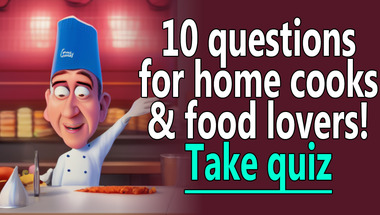 Mixed knowledge questions
10 questions in mixed categories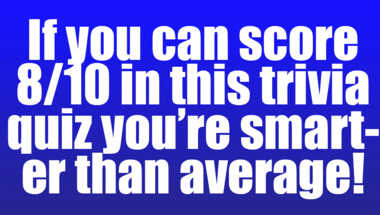 General Trivia Quiz for the br
10 easy to hard questions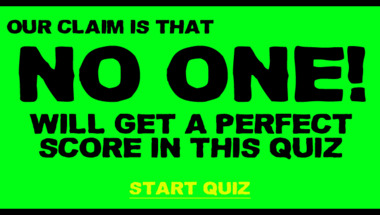 General Trivia Quiz (10 fun qu
Try out this fun quick quiz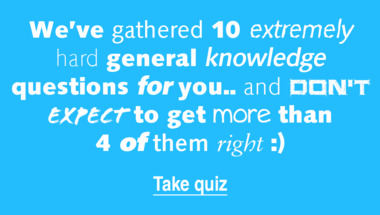 Trivia Quiz
10 questions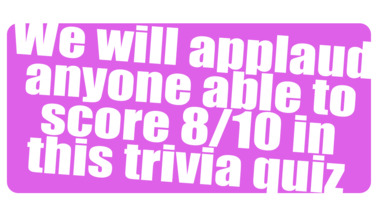 Fresh trivia quiz
The last 3 questions will be very hard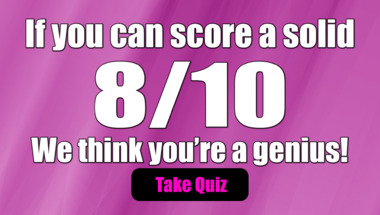 History Quiz
10 questions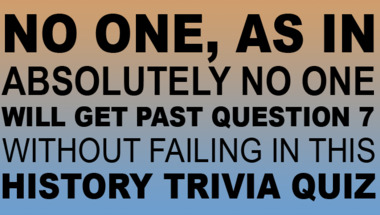 Food & Cooking Trivia Quiz
10 flavourful questions