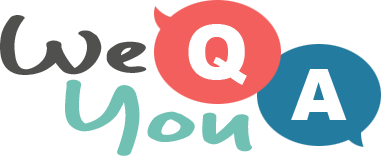 Trivia quiz for people who are not just all talk
Question 1 of 10
What is the name of the pressure that forces electrons to flow through a circuit?
Question 2 of 10
What is 5% expressed as a fraction?
Question 3 of 10
Large pots filled with flowers are often called what?
Question 4 of 10
Bobby Vee sang about a Venus wearing which type of clothing?
Question 5 of 10
What nationality was the artist Rembrandt?
Question 6 of 10
What is the name of Elon Musk's extra-terrestrial company?
Question 7 of 10
What skill sets polar bears apart from other bears?
Question 8 of 10
Which Disney character is told "Your mother can't be with you anymore""?"
Question 9 of 10
The play 'Romeo and Juliet' is set in which country?
Question 10 of 10
Which 1986 musical film starred Rick Moranis and Ellen Greene?

Try another one of our quizzes
Geography Quiz
10 mix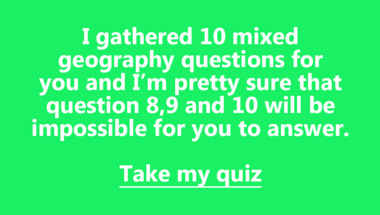 Food & Cooking Trivia Quiz
10 flavourful questions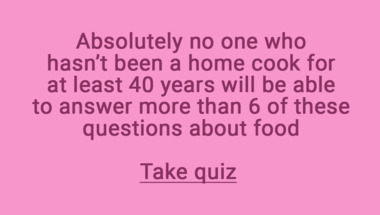 10 trivia quiz questions
Take it here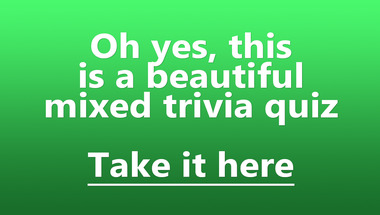 General Trivia Quiz
10 mixed trivia questions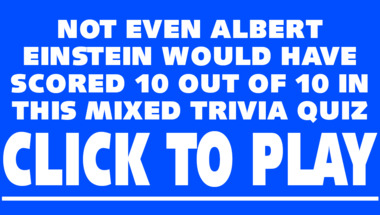 Science & Nature Trivia Quiz
10 Hard Questions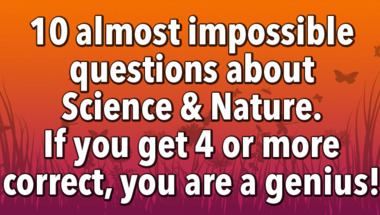 Quiz About North America
10 Difficult Questions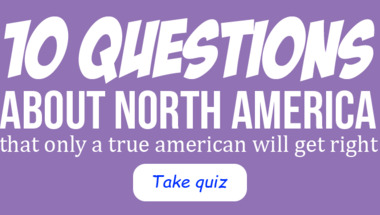 10 hard trivia questions
You won't get close to 10/10 in this quiz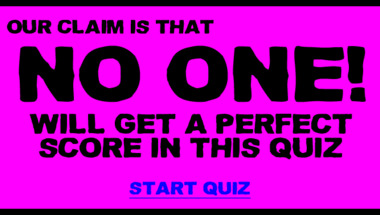 Knowledge quiz for people 60 y
No one else will nail it!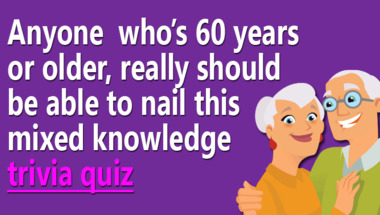 Quiz about historical events
10 questions to test your knowledge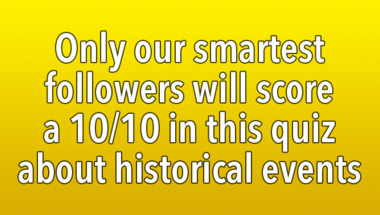 Mixed Knowledge Quiz
10 questions to test your knowledge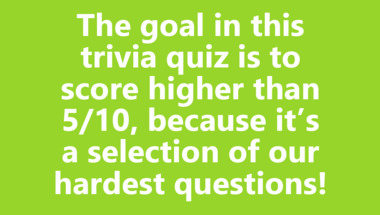 World Geography Quiz
10 questions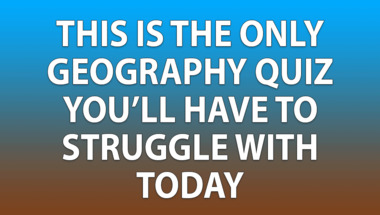 1960s Song Quiz
10 songs to guess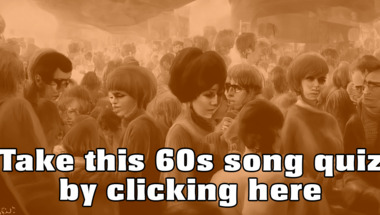 Trivia quiz for 60+
10 questions about mixed knowledge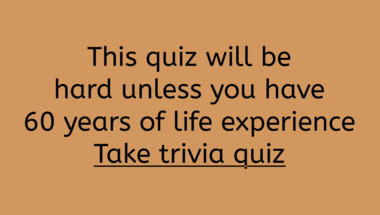 Mixed Knowledge Quiz
10 questions to test your knowledge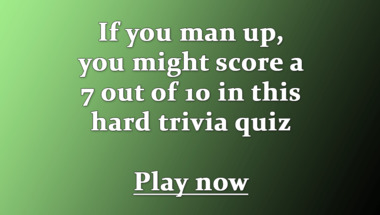 10 mixed general trivia questi
I made a quiz for you! :)