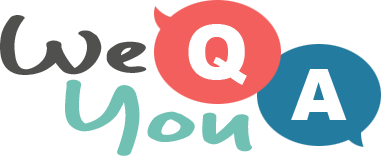 Will you be the first to score 8 or higher?
Question 1 of 10
Which river runs through New Orleans?
Question 2 of 10
In television technology, what was introduced in 1971 and is represented by the acronym VCR?
Question 3 of 10
Bulgaria is located on which continent?
Question 4 of 10
What type of competition is featured in the film "Pitch Perfect 2"?
Question 5 of 10
Which of these actors played a role in `It´s a Wonderful Life´?
Question 6 of 10
Which of the "Knights of the Roundtable" fell in love with Queen Guinevere?
Question 7 of 10
Which country is the largest oil exporter in the world?
Question 8 of 10
In the song from 'The Music Man', how many trombones led the big parade?
Question 9 of 10
In which continent is the capital city of Kuala Lumpur?
Question 10 of 10
Kaiser Wilhelm I of Germany and Czar Nicholas II of Russia were related in what way?

Try another one of our quizzes
Europe Geography Quiz
Let's see how smart you really are!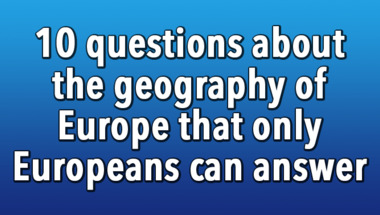 1970s Song Quiz
10 songs to guess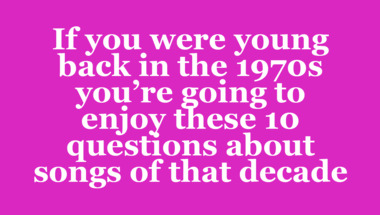 Geography Quiz
10 mix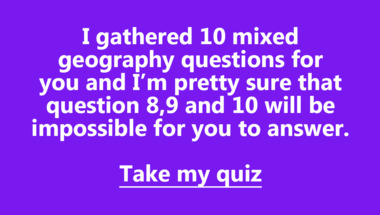 Mixed knowledge questions
10 questions in mixed categories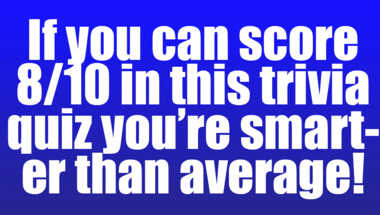 A trivia quiz for knowledge lo
You won't get close to 10/10 in this quiz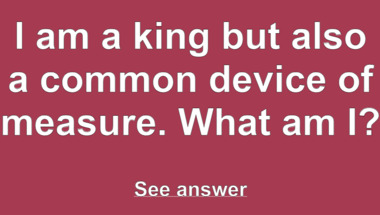 Trivia Quiz created by a mouse
Get 8 right to taste the cheese!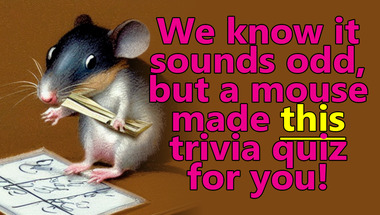 General Trivia Quiz (10 fun qu
Try out this fun quick quiz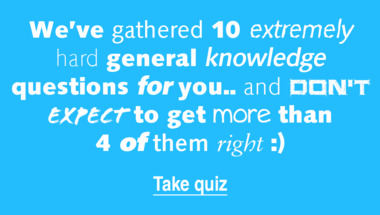 History Quiz
10 questions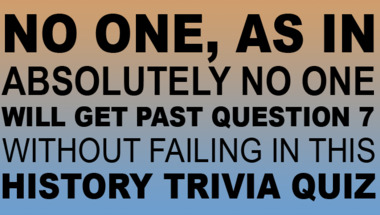 Trivia Quiz
10 questions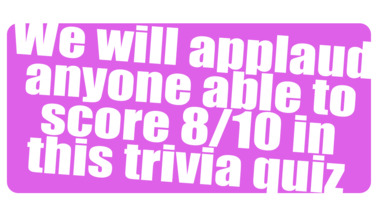 Brainy Trivia Quiz
10 mixed general trivia questions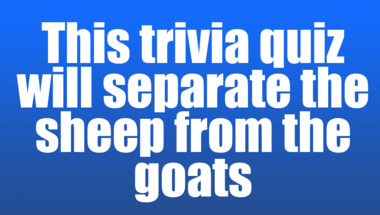 Science Trivia Quiz
Let's see how much you really know!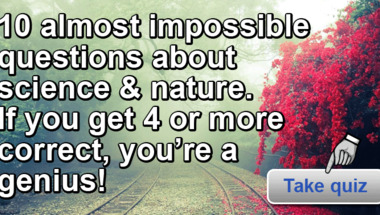 Mixed Trivia Quiz
10 questions lined up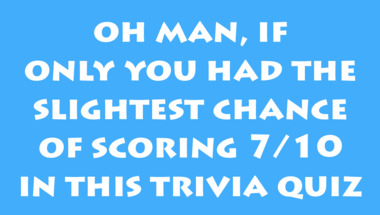 Fresh trivia quiz
The last 3 questions will be very hard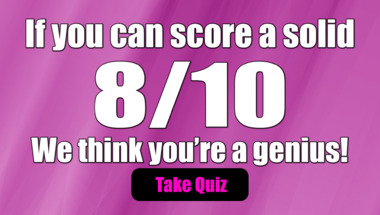 General Trivia Quiz for the br
10 easy to hard questions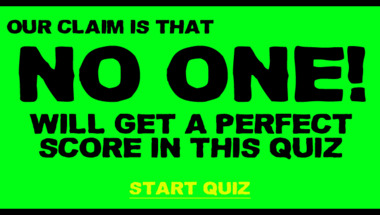 Brainy Trivia Quiz
10 mixed questions