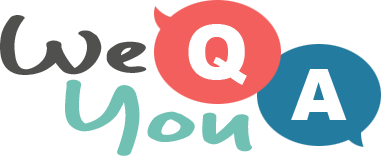 Trivia Quiz : 10 general knowledge questions
Question 1 of 10
In which African country is the Sinai Peninsula?
Question 2 of 10
Oil began to flow in 1975 from which sea?
Question 3 of 10
How many very large teeth did a saber-tooth tiger have?
Question 4 of 10
Where is Tsikoudia`s place of origin?
Question 5 of 10
Securing chicken with string before cooking so as to hold its shape is called what?
Question 6 of 10
Morocco is one of only three countries to have coastlines on both the Atlantic Ocean and what sea?
Question 7 of 10
What grain is used to make sake?
Question 8 of 10
Which of these countries did the Silk Route not pass though?
Question 9 of 10
In degrees Celsius, what is the average temperature in the tropical rainforest zone?
Question 10 of 10
Which country is known for its capital city Beirut?

Try another one of our quizzes
Geography Quiz
10 mix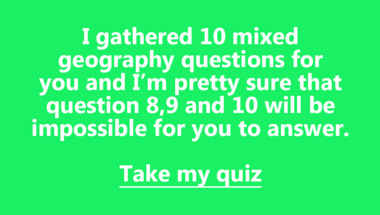 Food & Cooking Trivia Quiz
10 flavourful questions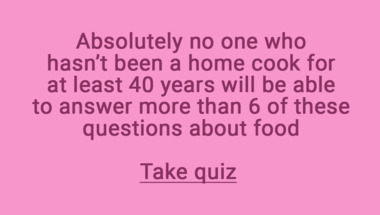 10 trivia quiz questions
Take it here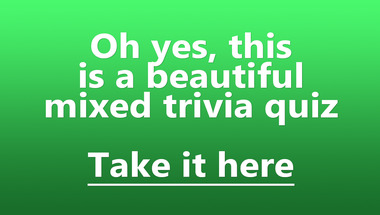 Science & Nature Trivia Quiz
10 Hard Questions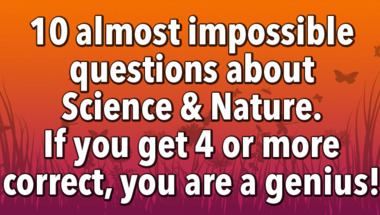 General Trivia Quiz
10 mixed trivia questions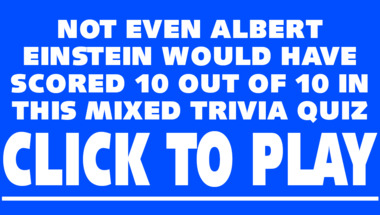 10 hard trivia questions
You won't get close to 10/10 in this quiz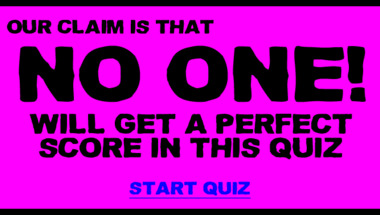 Knowledge quiz for people 60 y
No one else will nail it!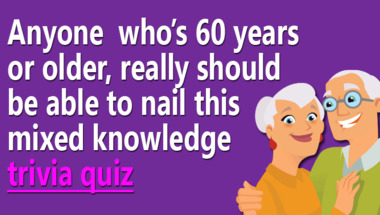 Quiz About North America
10 Difficult Questions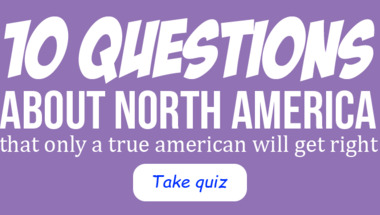 Quiz about historical events
10 questions to test your knowledge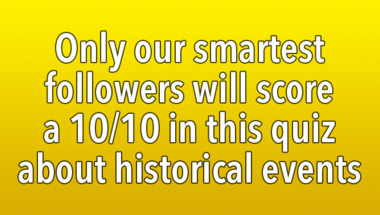 World Geography Quiz
10 questions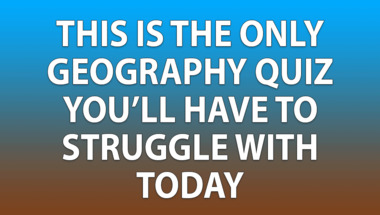 1960s Song Quiz
10 songs to guess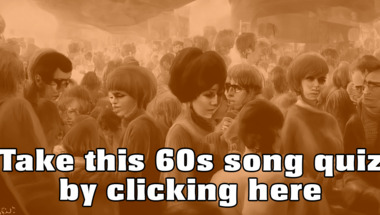 1960s Song Quiz
10 songs to guess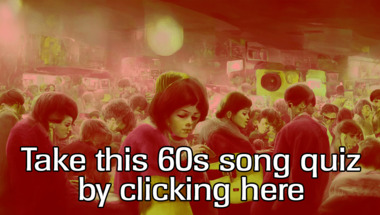 Trivia quiz for 60+
10 questions about mixed knowledge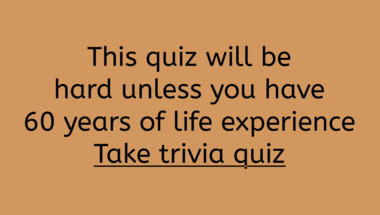 Mixed Knowledge Quiz
10 questions to test your knowledge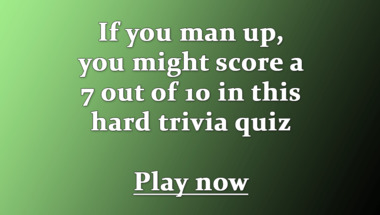 Mixed trivia quiz
10 mixed up questions