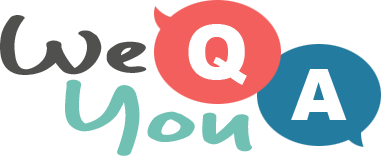 Trivia Quiz for knowledge hungry people
Question 1 of 10
What typically Scottish dish is made from oatmeal, onion and sheep organs?
Question 2 of 10
Boston cream pie is the official dessert of which state?
Question 3 of 10
Where in the United States of America would you find the baseball team the 'Rockies'?
Question 4 of 10
If you found £12 on the floor and then won £917 on a scratch card, How much money would you be up?
Question 5 of 10
In 2010, which musical celebrated its 25th anniversary on London's West End, and became the longest-running musical in the world?
Question 6 of 10
What group is famous for the song 'My Generation'?
Question 7 of 10
On which day at Easter did Jesus rise from the dead?
Question 8 of 10
The Sierra was a car manufactured by which car group?
Question 9 of 10
The play 'Romeo and Juliet' is set in which country?
Question 10 of 10
The heat required to raise the temperature of body by 1 K is called?

Try another one of our quizzes
Geography Quiz
10 mix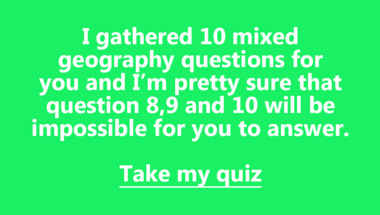 Food & Cooking Trivia Quiz
10 flavourful questions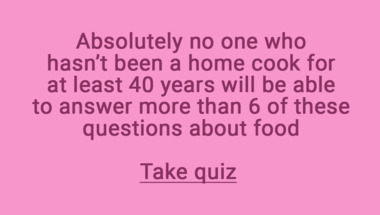 10 trivia quiz questions
Take it here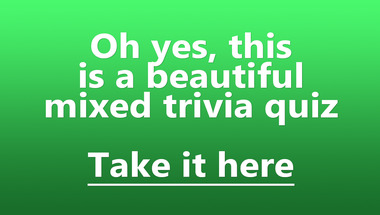 General Trivia Quiz
10 mixed trivia questions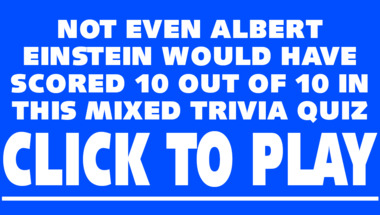 Science & Nature Trivia Quiz
10 Hard Questions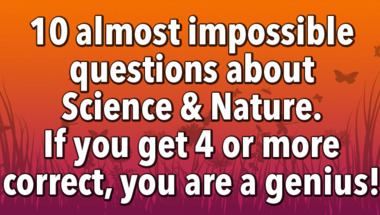 Quiz About North America
10 Difficult Questions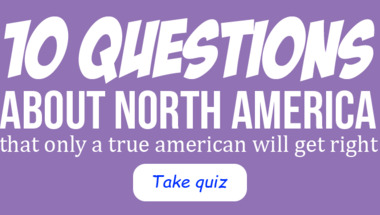 10 hard trivia questions
You won't get close to 10/10 in this quiz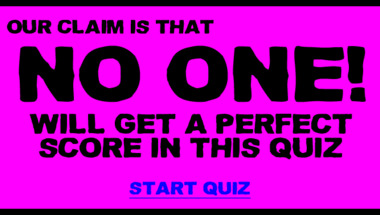 Knowledge quiz for people 60 y
No one else will nail it!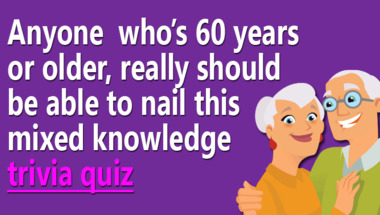 Quiz about historical events
10 questions to test your knowledge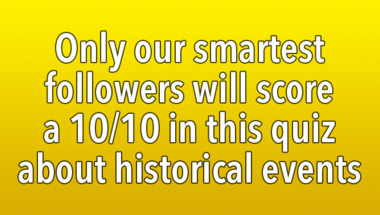 World Geography Quiz
10 questions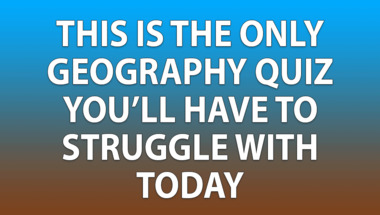 Mixed Knowledge Quiz
10 questions to test your knowledge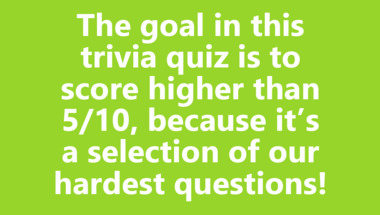 1960s Song Quiz
10 songs to guess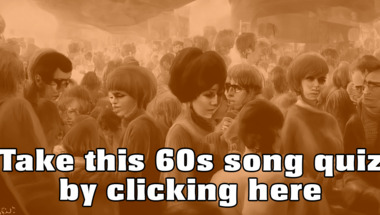 Mixed Knowledge Quiz
10 questions to test your knowledge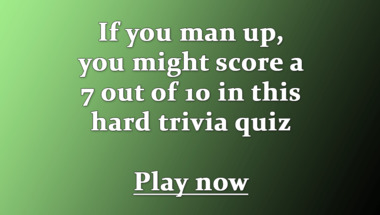 1960s Song Quiz
10 songs to guess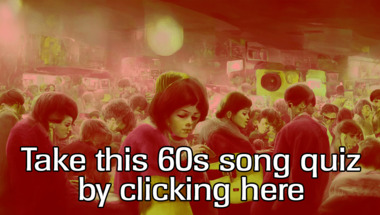 10 mixed general trivia questi
I made a quiz for you! :)