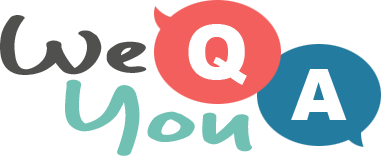 Medicine Quiz
Question 1 of 10
What medical term is defined as "pertaining to body cavity below diaphragm which contains stomach, intestines, liver, and other organs"?
Question 2 of 10
Which medical term best fits the definition of "a lung disease associated with tightening of the air passages"?
Question 3 of 10
What helps reduce tooth decay?
Question 4 of 10
The definition of "protein made in the body in response to foreign substance; attacks foreign substance and protects against infection" best fits this medical term?
Question 5 of 10
Rhinoplasty is the medical name of which type of plastic surgery?
Question 6 of 10
In describing a medical condition, what single word is used to indicate "new, recent and sudden"?
Question 7 of 10
Question 8 of 10
The definition of "needle placed in the arm with blood thinner to keep the blood from clotting inside the needle or tubing" best fits this medical term?
Question 9 of 10
In which part of the body would you find the tibia bone?
Question 10 of 10
What name are your third molars better known by?

Try another one of our quizzes
Europe Geography Quiz
Let's see how smart you really are!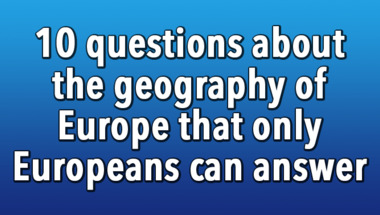 Geography Quiz
10 mix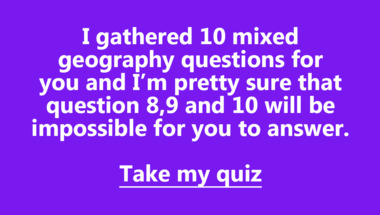 Mixed knowledge questions
10 questions in mixed categories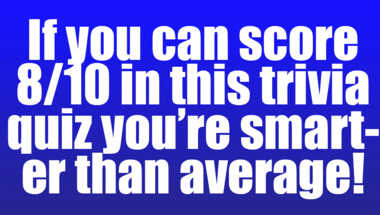 A trivia quiz for knowledge lo
You won't get close to 10/10 in this quiz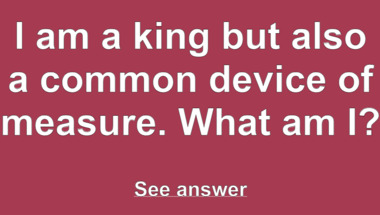 Trivia Quiz created by a mouse
Get 8 right to taste the cheese!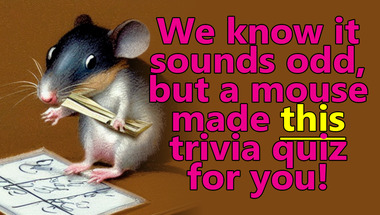 1970s Song Quiz
10 songs to guess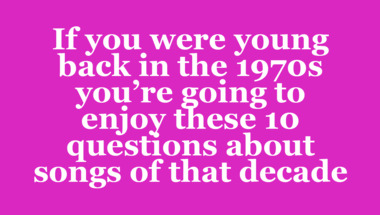 Science Trivia Quiz
Let's see how much you really know!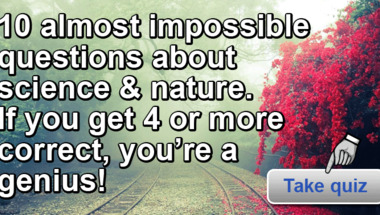 General Trivia Quiz (10 fun qu
Try out this fun quick quiz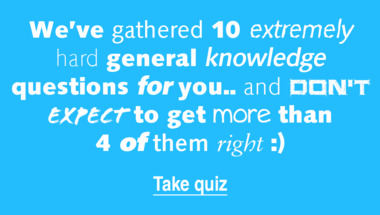 History Quiz
10 questions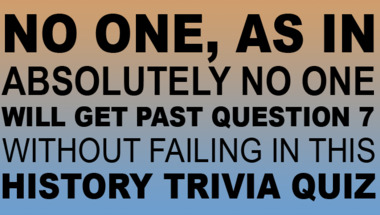 Brainy Trivia Quiz
10 mixed general trivia questions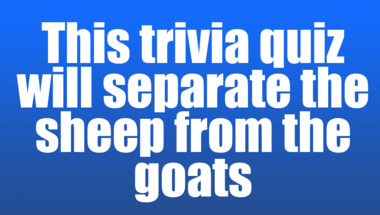 Trivia Quiz : Scoring higher t
10 questions in mixed categories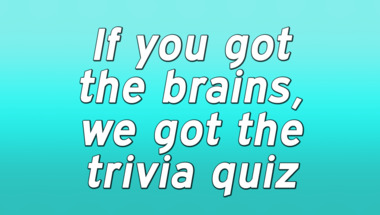 Trivia Quiz
10 questions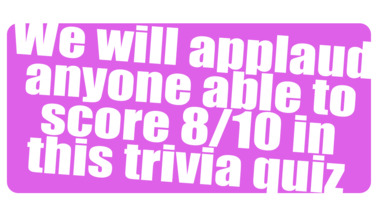 Food Quiz For Home Cooks
10 mixed questions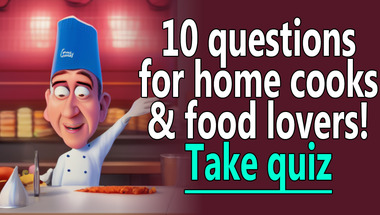 General Trivia Quiz for the br
10 easy to hard questions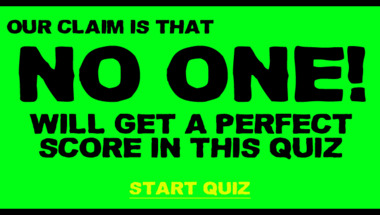 Fresh trivia quiz
The last 3 questions will be very hard