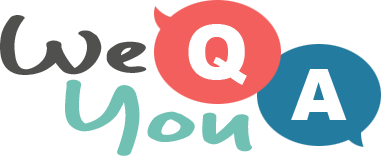 General Knowledge Quiz (10 questions)
Question 1 of 10
We call it a tap. What do the Americans call it?
Question 2 of 10
In the Bible, who was swallowed by a whale?
Question 3 of 10
Removing the rounded top part of a cake to provide a flat surface is called what?
Question 4 of 10
Who 'pushed her wheelbarrow through streets broad and narrow'?
Question 5 of 10
Which US President was a peanut farmer?
Question 6 of 10
What is The Hulk's real name?
Question 7 of 10
The´Hall of Mirrors´ is in which building?
Question 8 of 10
Palermo is the largest city on which island?
Question 9 of 10
In both Greek and Roman mythology, who was the twin of Castor?
Question 10 of 10
In the past, what sort of TV show was 'On the Buses'?

Try another one of our quizzes
Geography Quiz
10 mix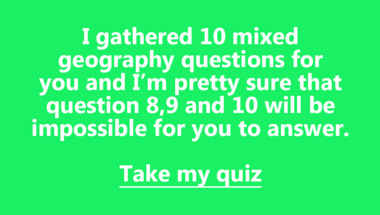 Food & Cooking Trivia Quiz
10 flavourful questions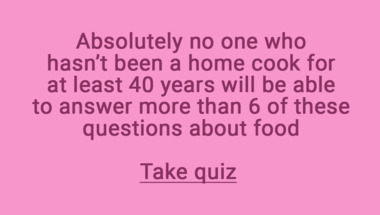 10 trivia quiz questions
Take it here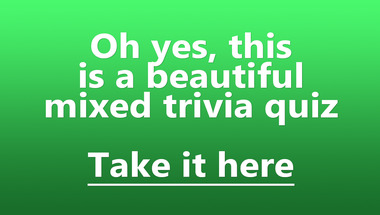 General Trivia Quiz
10 mixed trivia questions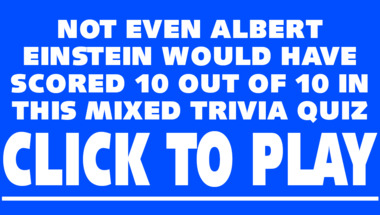 Science & Nature Trivia Quiz
10 Hard Questions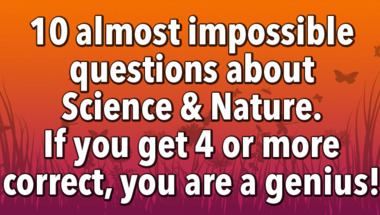 10 hard trivia questions
You won't get close to 10/10 in this quiz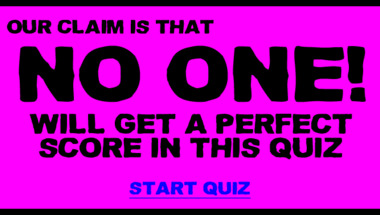 Quiz About North America
10 Difficult Questions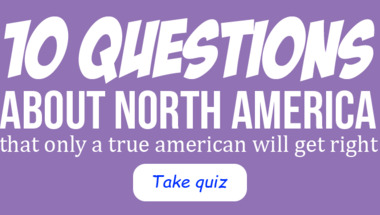 Knowledge quiz for people 60 y
No one else will nail it!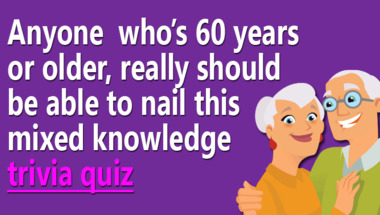 Quiz about historical events
10 questions to test your knowledge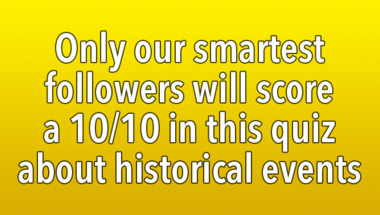 World Geography Quiz
10 questions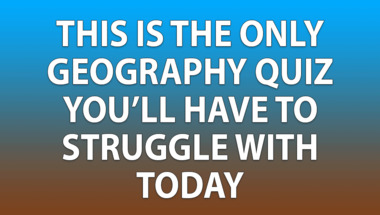 Mixed Knowledge Quiz
10 questions to test your knowledge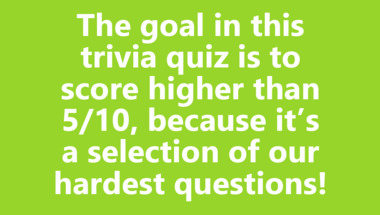 1960s Song Quiz
10 songs to guess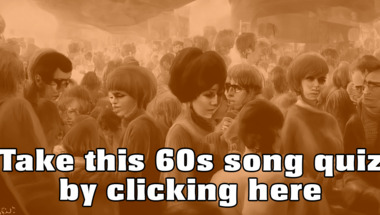 1960s Song Quiz
10 songs to guess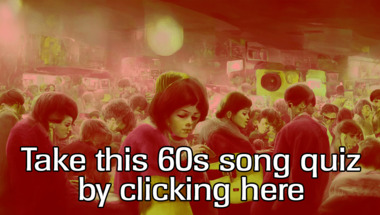 Mixed Knowledge Quiz
10 questions to test your knowledge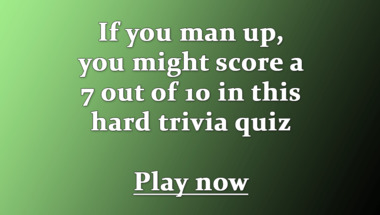 Trivia quiz for 60+
10 questions about mixed knowledge