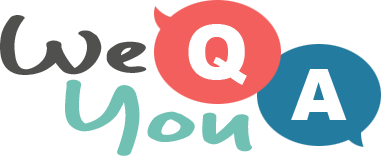 General Trivia Quiz with 10 fun questions
Question 1 of 10
Which of these is a mobile OS software used on smartphone and tablet devices?
Question 2 of 10
Which is the largest salt lake in the USA?
Question 3 of 10
The artificial what was invented in 1969?
Question 4 of 10
Which of these French cities is on the Mediterranean Sea?
Question 5 of 10
The river Ganges runs though which of these countries?
Question 6 of 10
Who is the family in "National Lampoon's Christmas Vacation"?
Question 7 of 10
With which of these industries would you associate the brand "Le Coq Sportif"?
Question 8 of 10
Which city in Lombardy is the second largest city in Italy?
Question 9 of 10
What is the correct name of a 2001 album release by Boyz II Men?
Question 10 of 10
Showaddywaddy wanted to take you for a walk under the moon of what?

Try another one of our quizzes
Geography Quiz
10 mix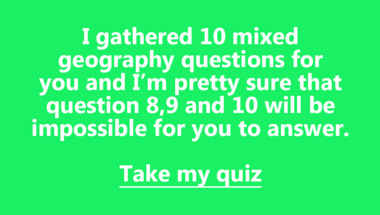 Food & Cooking Trivia Quiz
10 flavourful questions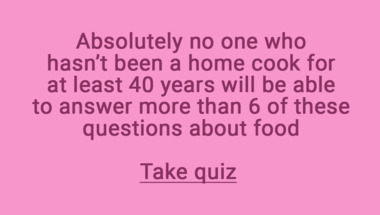 10 trivia quiz questions
Take it here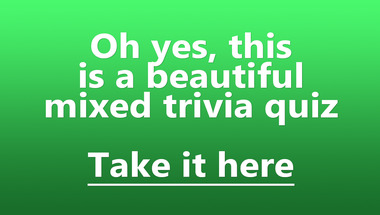 General Trivia Quiz
10 mixed trivia questions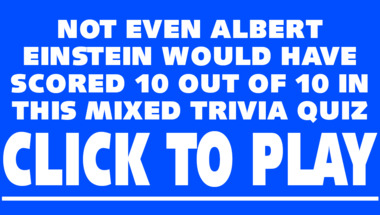 Science & Nature Trivia Quiz
10 Hard Questions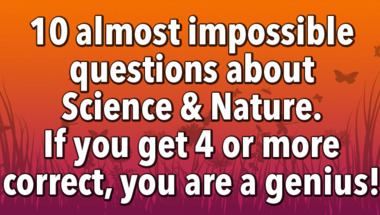 10 hard trivia questions
You won't get close to 10/10 in this quiz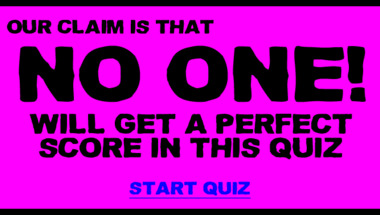 Quiz About North America
10 Difficult Questions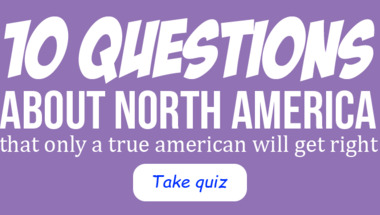 Knowledge quiz for people 60 y
No one else will nail it!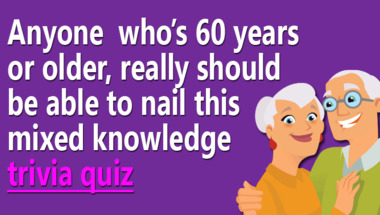 Quiz about historical events
10 questions to test your knowledge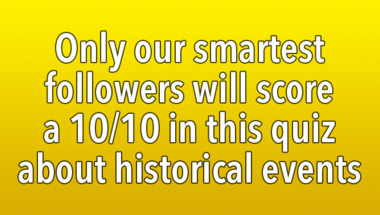 World Geography Quiz
10 questions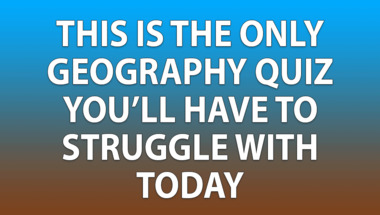 Mixed Knowledge Quiz
10 questions to test your knowledge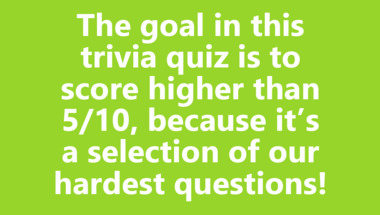 1960s Song Quiz
10 songs to guess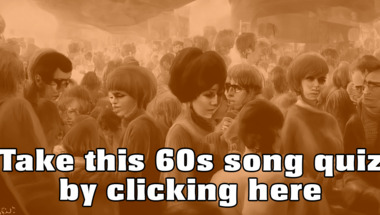 1960s Song Quiz
10 songs to guess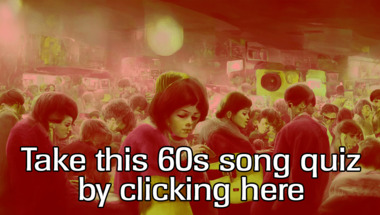 Mixed Knowledge Quiz
10 questions to test your knowledge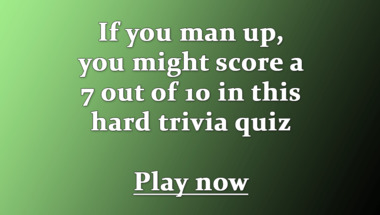 Trivia quiz for 60+
10 questions about mixed knowledge