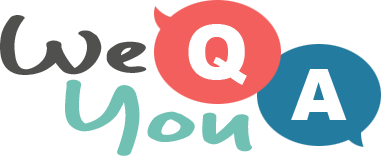 General Trivia Quiz with 10 fun questions
Question 1 of 10
In the human body, what is the aorta?
Question 2 of 10
What is the gold rush called that started in Yukon, Canada on 16 August 1896?
Question 3 of 10
Paco Rabanne 1 Million is a type of what?
Question 4 of 10
What city did the crusaders conquer in the First Crusade?
Question 5 of 10
Name the husband of Marie Curie which whom she shared the Nobel Prize for Physics?
Question 6 of 10
Which of these did Charles Dickens not write?
Question 7 of 10
During the Super Bowl XLV halftime show, "I Gotta Feeling" and "Boom Boom Pow" were both performed by which band?
Question 8 of 10
Which British rock group parted company through an announcement on April 10, 1970?
Question 9 of 10
The Churchill dog's cousin from across the Channel is a...?
Question 10 of 10
Which animal is on the logo of the World Wide Fund for Nature?

Try another one of our quizzes
Europe Geography Quiz
Let's see how smart you really are!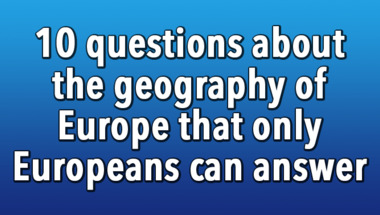 Mixed knowledge questions
10 questions in mixed categories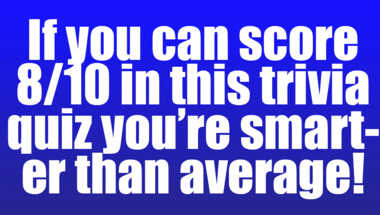 1970s Song Quiz
10 songs to guess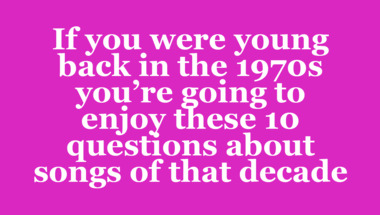 Geography Quiz
10 mix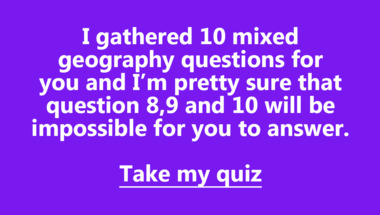 Trivia Quiz created by a mouse
Get 8 right to taste the cheese!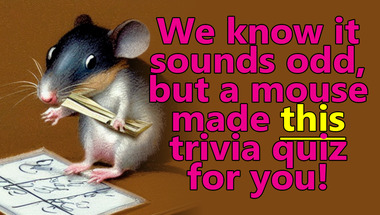 General Trivia Quiz (10 fun qu
Try out this fun quick quiz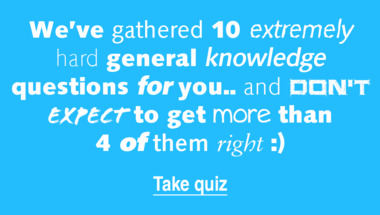 History Quiz
10 questions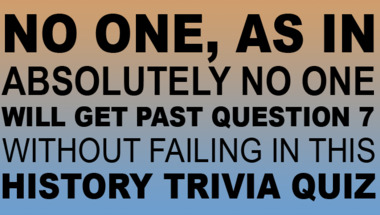 Fresh trivia quiz
The last 3 questions will be very hard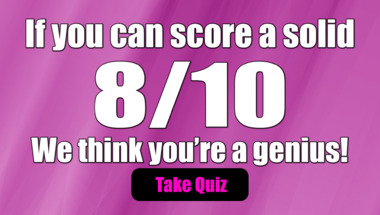 Brainy Trivia Quiz
10 mixed general trivia questions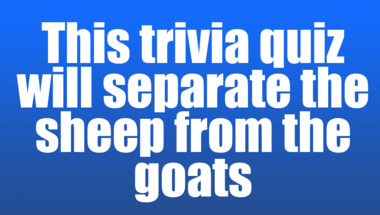 Trivia Quiz
10 questions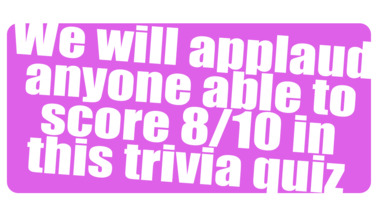 Science Trivia Quiz
Let's see how much you really know!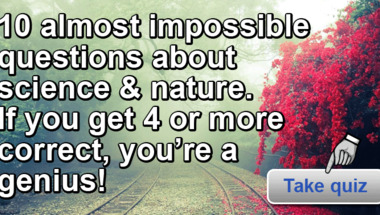 Mixed Trivia Quiz
10 questions lined up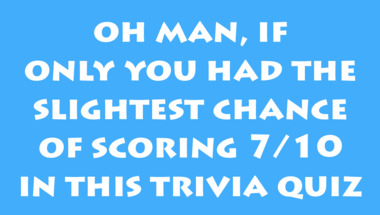 Brainy Trivia Quiz
10 mixed questions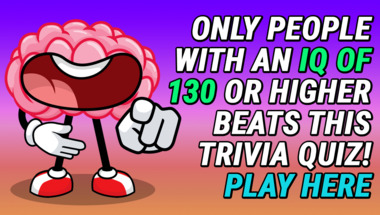 Trivia Quiz for the intellectu
10 fun and challenging questions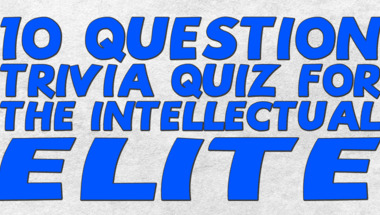 World History Quiz
10