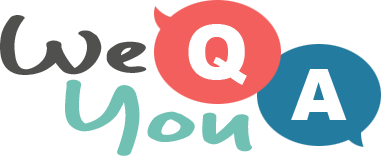 Trivia Quiz (General Knowledge)
Question 1 of 10
What is the metric system based on?
Question 2 of 10
Who played King Arthur in the 1967 film based on the musical "Camelot"?
Question 3 of 10
Wizzard sang that they wished it could be what day, every day?
Question 4 of 10
The leader of a gang of British thugs undergoes forced rehabilitated in this Stanley Kubrick movie.
Question 5 of 10
The stomach upset Montezuma's Revenge affects travellers to what country?
Question 6 of 10
How did Tim Sylvia lose his Heavyweight UFC title in 2003?
Question 7 of 10
Leaves have a positive tropism response to what?
Question 8 of 10
I Want You Back and "ABC" are two songs by which musical group?
Question 9 of 10
Which of these is a nickname given to skateboarder Tony Hawk?
Question 10 of 10
Wagyu beef is a premium product from which country?

Try another one of our quizzes
Mixed knowledge questions
10 questions in mixed categories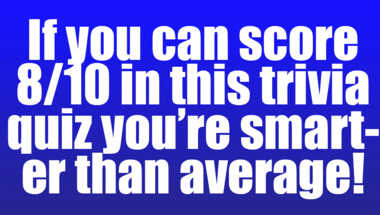 Europe Geography Quiz
Let's see how smart you really are!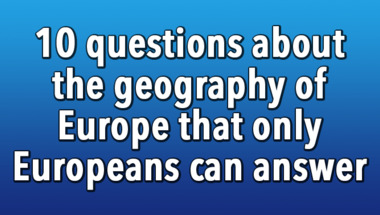 1970s Song Quiz
10 songs to guess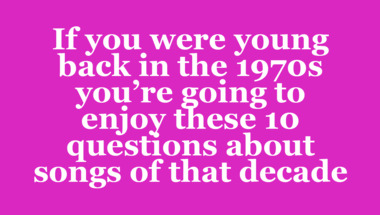 Geography Quiz
10 mix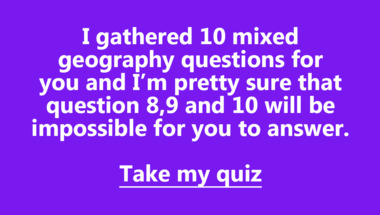 Trivia Quiz created by a mouse
Get 8 right to taste the cheese!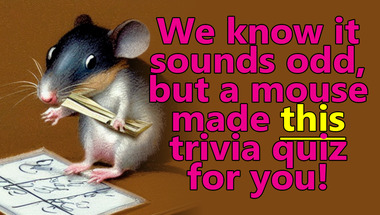 General Trivia Quiz (10 fun qu
Try out this fun quick quiz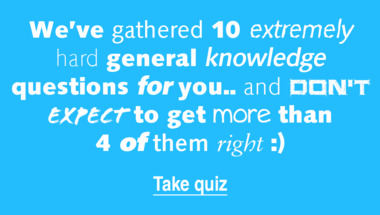 History Quiz
10 questions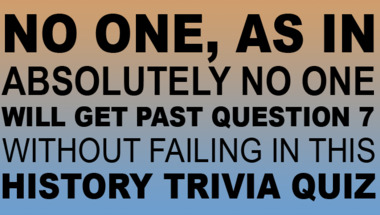 Fresh trivia quiz
The last 3 questions will be very hard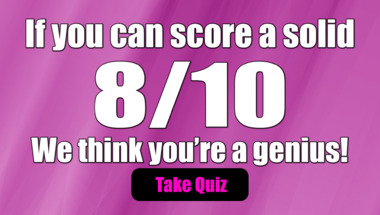 Brainy Trivia Quiz
10 mixed general trivia questions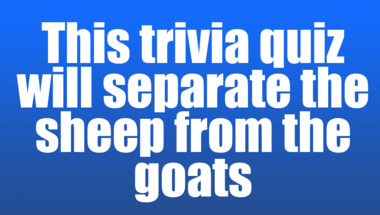 Trivia Quiz
10 questions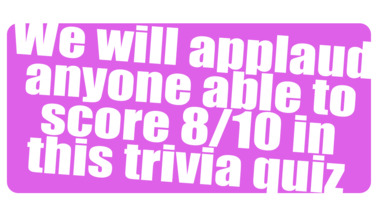 Science Trivia Quiz
Let's see how much you really know!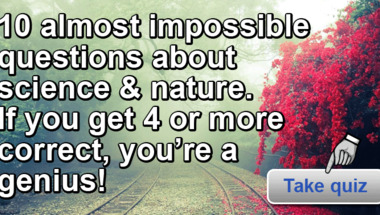 Mixed Trivia Quiz
10 questions lined up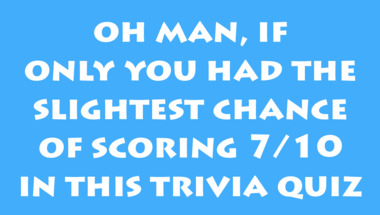 Brainy Trivia Quiz
10 mixed questions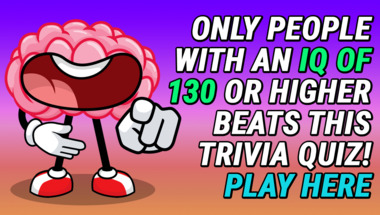 Trivia Quiz for the intellectu
10 fun and challenging questions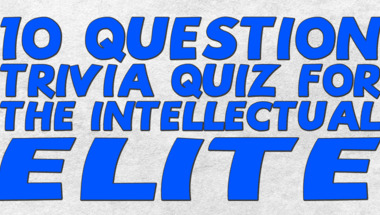 World History Quiz
10