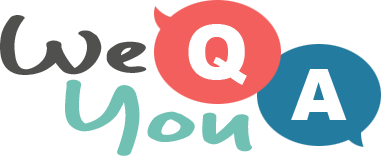 Trivia Quiz : Mixed categories
Question 1 of 10
In ancient Rome, what value was X?
Question 2 of 10
Which hot root vegetable is sometimes called Japanese Horseradish?
Question 3 of 10
Pikachu is a token in which special edition of Monopoly?
Question 4 of 10
During what War did the 1846 'Battle of El Brazito' take place?
Question 5 of 10
Which body of water is connected to the Atlantic Ocean by the Strait of Gibraltar?
Question 6 of 10
What do you call a herring that has been split, gutted, pickled and cold smoked?
Question 7 of 10
Whose car doesn't have a number plate when they are on official business?
Question 8 of 10
Why did Bruce Wayne start fighting crime?
Question 9 of 10
Bengal tigers live in rainforests on which continent?
Question 10 of 10
What is a baby sea lion called?

Try another one of our quizzes
Geography Quiz
10 mix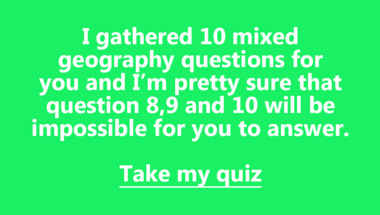 Food & Cooking Trivia Quiz
10 flavourful questions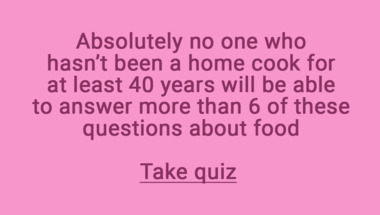 10 trivia quiz questions
Take it here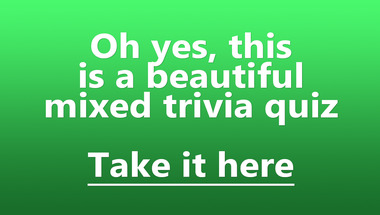 General Trivia Quiz
10 mixed trivia questions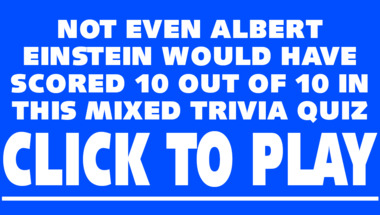 Science & Nature Trivia Quiz
10 Hard Questions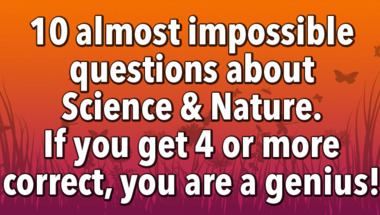 10 hard trivia questions
You won't get close to 10/10 in this quiz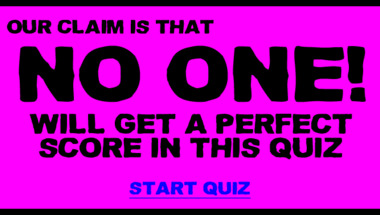 Quiz About North America
10 Difficult Questions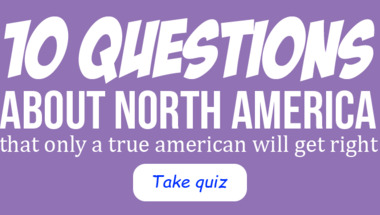 Knowledge quiz for people 60 y
No one else will nail it!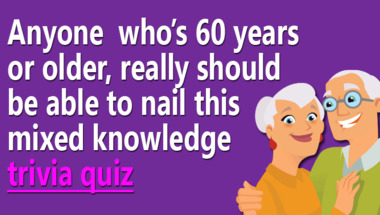 Quiz about historical events
10 questions to test your knowledge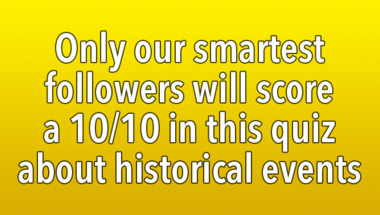 World Geography Quiz
10 questions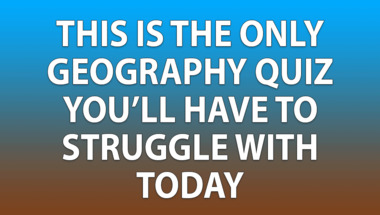 Mixed Knowledge Quiz
10 questions to test your knowledge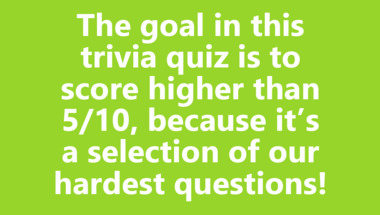 1960s Song Quiz
10 songs to guess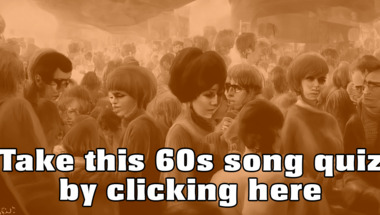 Mixed Knowledge Quiz
10 questions to test your knowledge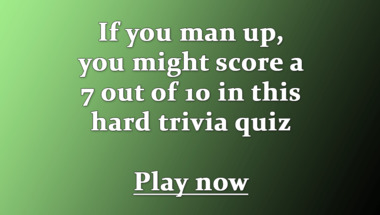 1960s Song Quiz
10 songs to guess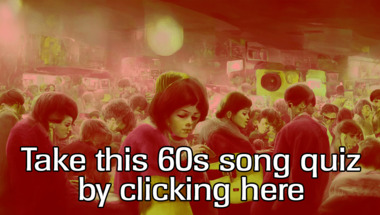 Trivia quiz for 60+
10 questions about mixed knowledge