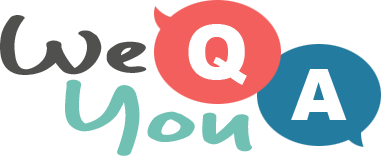 World History Trivia Quiz
Question 1 of 10
Whose quote is this: "I love Mickey Mouse more than any woman I have ever known"?
Question 2 of 10
What was the name of the woman who was married to Adolf Hitler for less than 40 hours?
Question 3 of 10
Which country was at war between the years 1950-1953?
Question 4 of 10
Who is considered the father of medicine who is credited with an oath that is still pronounced by young physicians that establishes the fundamental principles of the discipline?
Question 5 of 10
What is the official language of the UAE?
Question 6 of 10
Cleopatra was famously romantically linked to whom?
Question 7 of 10
The Fokker D.VIII plane was used predominately by which country in World War I?
Question 8 of 10
The 1952 Winter Olympics were held in which country?
Question 9 of 10
In 1966, Jack Lynch becomes the premiere of what county?
Question 10 of 10
Which of these is the name of an 18th century British Prime Minister?

Try another one of our quizzes
Brain test : 10 trivia questio
Your goal is to score 5/10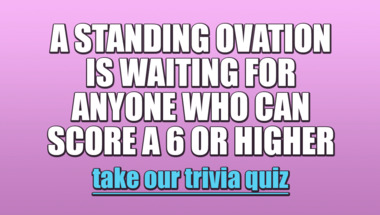 General Trivia Quiz
10 mixed questions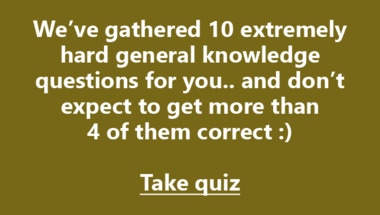 Trivia Quiz : Mixed categories
10 Questions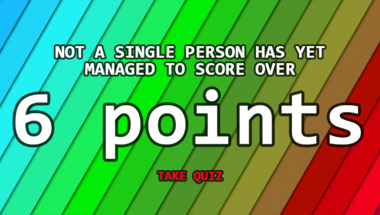 10 trivia quiz questions
Take it here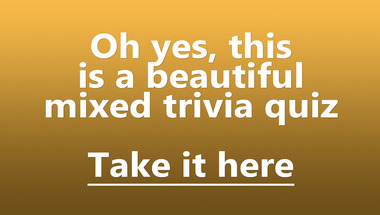 Trivia Quiz : Mixed categories
10 Questions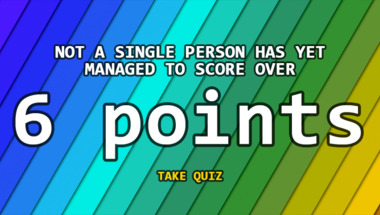 Mixed Trivia Quiz
10 questions lined up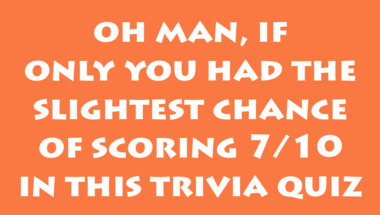 General Trivia Quiz with 10 fu
Can you score 7 or higher in this one?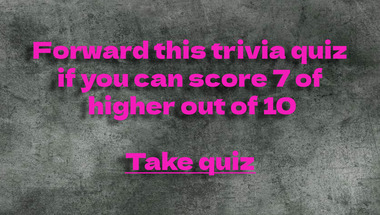 Trivia Quiz for knowledge hung
We wrote 10 questions in mixed categories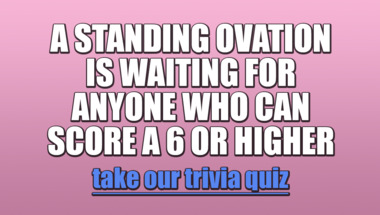 10 hard general trivia questio
Let's see how smart you really are!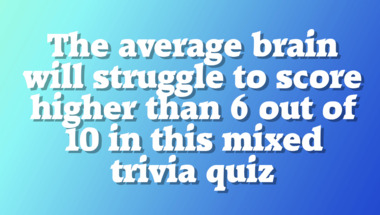 10 mixed general knowledge que
Are you up for a quiz?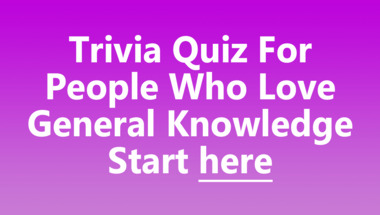 Science and nature quiz
10 questions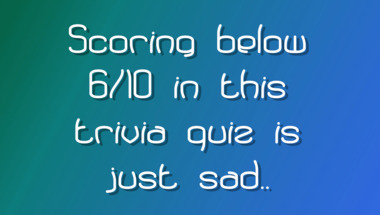 Medicine Quiz
10 mixed questions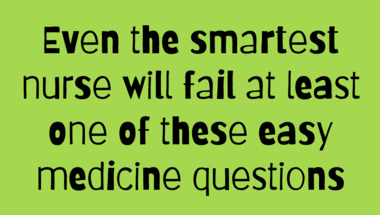 World History Trivia Quiz
10 mixed history questions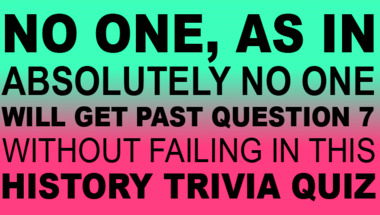 General Trivia IQ challenge
10 mixed trivia questions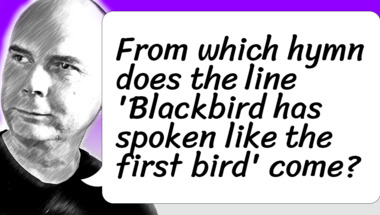 Trivia Quiz. Are you ready?
10 mixed up questions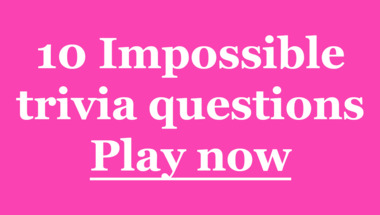 More trivia fun from us