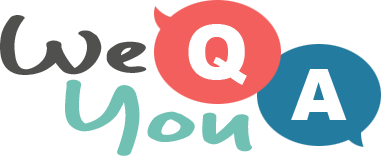 $1000 CONTEST
SUBSCRIBE TO OUR BRAND NEW
YOUTUBE CHANNEL
AND WIN $1000
* When the channel reached 10,000 subscribers we will randomly draw a winner
A quiz for home cooks and food lovers
Question 1 of 10
A small cheap American eatery is often referred to as a what?
Question 2 of 10
Which vegetable is most commonly mashed and used in the filling of a Knish?
Question 3 of 10
A Cuban "medianoche" sandwich is filled with ham, pickles and what else?
Question 4 of 10
Banofee pie is made from toffee and what fruit?
Question 5 of 10
What is added to the fried flour snack called Imarti to give it a colour?
Question 6 of 10
Higado encebollado is which type of meat, thinly sliced and fried with onions?
Question 7 of 10
Which unusual ingredient goes into a bread called Vortbrod?
Question 8 of 10
Spoon sweets are often eaten with which accompanient?
Question 9 of 10
An essential ingredient of Frankfurt "Green Sauce", what is borage?
Question 10 of 10
Which of the following is an ingredient in Heart of Palm Salad?

$1000 CONTEST
SUBSCRIBE TO OUR BRAND NEW
YOUTUBE CHANNEL
AND WIN $1000
* When the channel reached 10,000 subscribers we will randomly draw a winner
Try another one of our quizzes
John Lennon Quiz
10 questions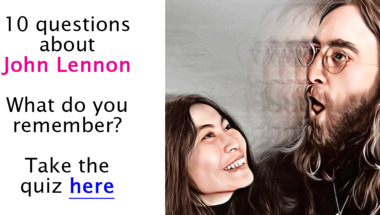 General Trivia Quiz for the br
10 easy to hard questions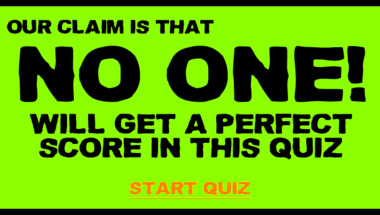 1960s Trivia Quiz
Level : very hard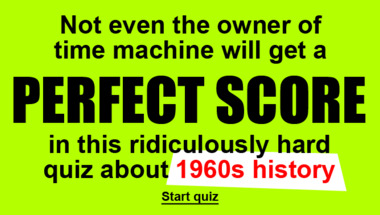 Fun trivia quiz
10 questions for you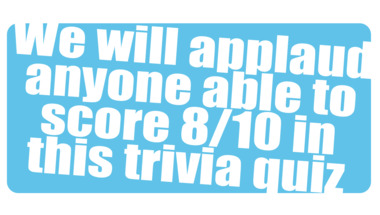 Food Quiz
10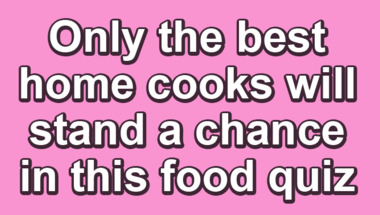 Trivia Quiz : 10 general knowl
Are you up for a quiz?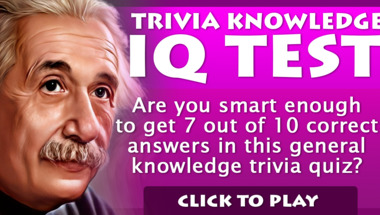 Food Quiz
10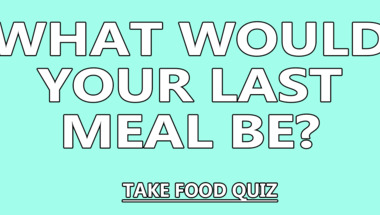 Mixed General Trivia Quiz
10 questions. Are you up for the challenge?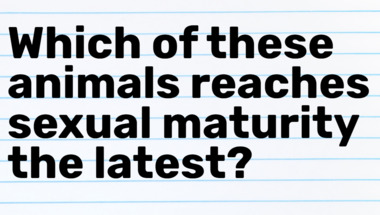 10 mixed general knowledge que
Click here to have fun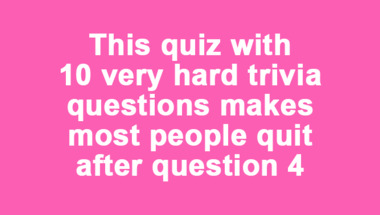 General Quiz for everyone
10 mixed category questions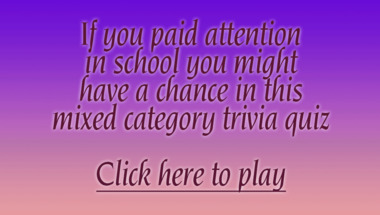 World History Quiz
10 very hard questions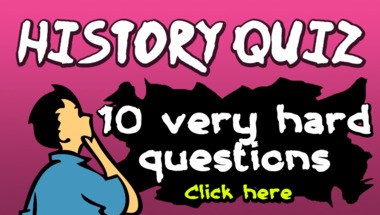 World History Trivia Quiz
10 mixed history questions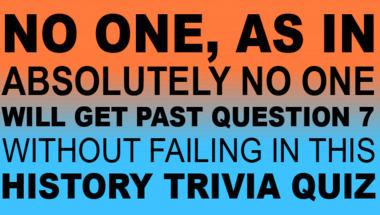 Knowledge Quiz For Everyone
Theme : Around The World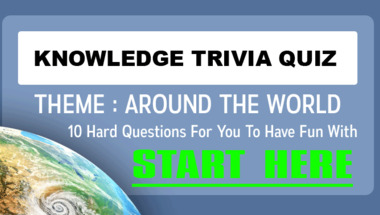 Quiz : Songs on the hit list i
How good is your memory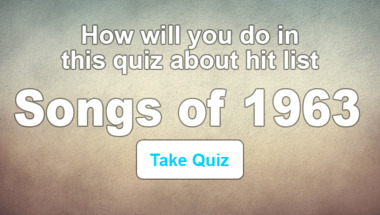 Movie Quiz For Experts
10 extremely difficult questions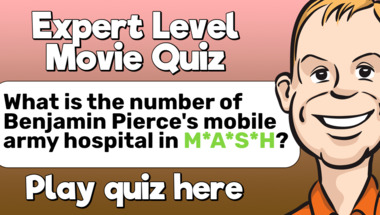 Our fun games