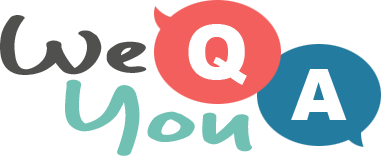 Food & Cooking Quiz
Question 1 of 10
An American Chicken and Broccoli bake is usually covered in what?
Question 2 of 10
A healthier alternative to poutine swaps ordinary French fries for chips made from which vegetable?
Question 3 of 10
Often used in Northern Spanish cuisine, what are "fabas"?
Question 4 of 10
Which film director grew up and lived above a Fish and Chip shop in London?
Question 5 of 10
A Boston Cooler is a glass of Vernors Ginger ale with a scoop of what floating in it?
Question 6 of 10
Higado encebollado is which type of meat, thinly sliced and fried with onions?
Question 7 of 10
Fanesca is an Ecuadorian soup of religious significance eaten at which time of year?
Question 8 of 10
Cloves, used extensively in Indian cooking, are which part of a tree?
Question 9 of 10
Ramen noodles are always served in which way?
Question 10 of 10
Caponata is a salad from Sicily. Which of the following is its main ingredient?

Try another one of our quizzes
Brain test : 10 trivia questio
Your goal is to score 5/10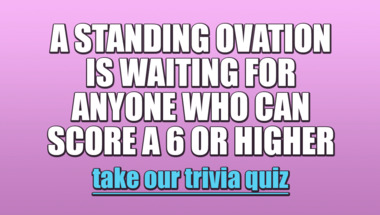 General Trivia Quiz
10 mixed questions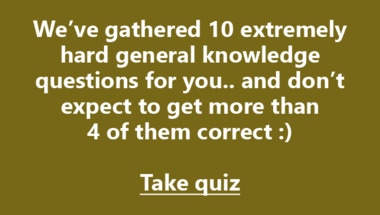 Trivia Quiz : Mixed categories
10 Questions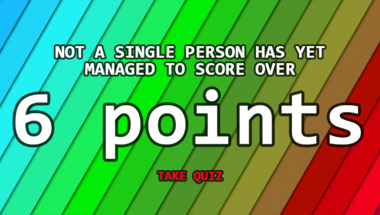 Trivia Quiz : Mixed categories
10 Questions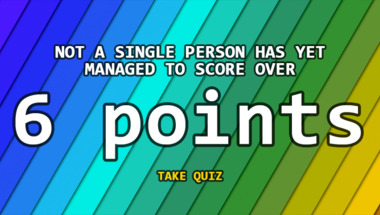 10 trivia quiz questions
Take it here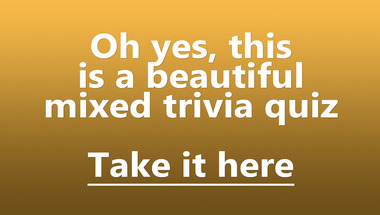 Mixed Trivia Quiz
10 questions lined up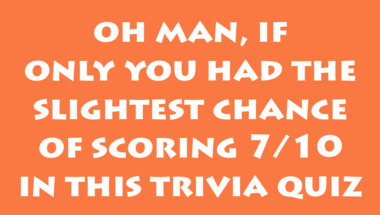 General Trivia Quiz with 10 fu
Can you score 7 or higher in this one?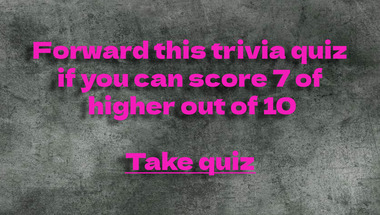 Trivia Quiz for knowledge hung
We wrote 10 questions in mixed categories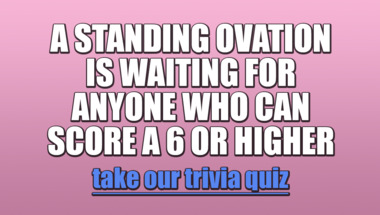 10 hard general trivia questio
Let's see how smart you really are!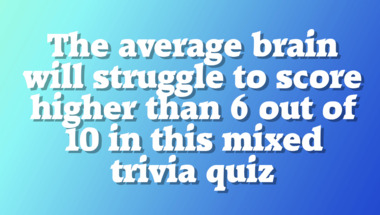 10 mixed general knowledge que
Are you up for a quiz?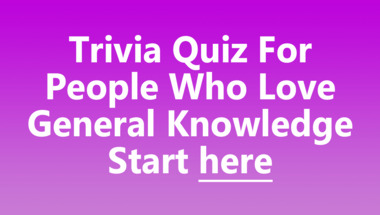 Medicine Quiz
10 mixed questions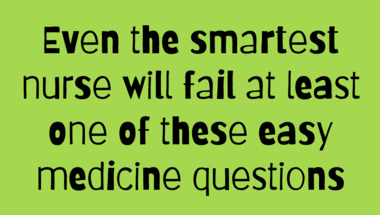 General Trivia IQ challenge
10 mixed trivia questions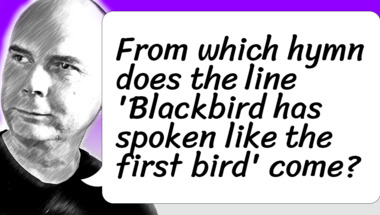 Science and nature quiz
10 questions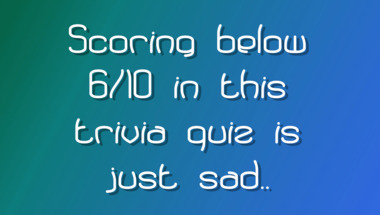 World History Trivia Quiz
10 mixed history questions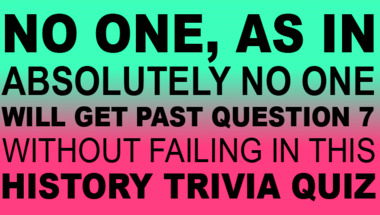 * Trivia Quiz *
* 10 mixed general questions *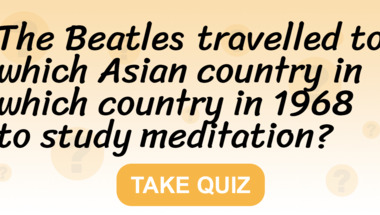 More trivia fun from us