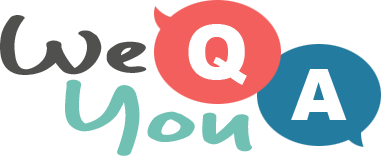 World Geography Quiz
Question 1 of 10
Greenwich is located on which major river?
Question 2 of 10
What is mined at Kimberley in South Africa?
Question 3 of 10
In what African country are Kruger National Park, Drakensberg and Durban popular tourist destinations?
Question 4 of 10
What is the largest city in Turkey?
Question 5 of 10
In what European country is the rugby city of Limerick located?
Question 6 of 10
In which British city would you find Old Trafford, the iconic football stadium?
Question 7 of 10
Chad is within which continent?
Question 8 of 10
Of these, which is the NBA team from New York?
Question 9 of 10
Which Egyptian city was founded by Alexander the Great in 331 BC?
Question 10 of 10
In what city can you visit the Museo Nazionale di Castel Sant'Angelo, the Arch of Constantine and the Column of Marcus Aurelius?

Try another one of our quizzes
Europe Geography Quiz
Let's see how smart you really are!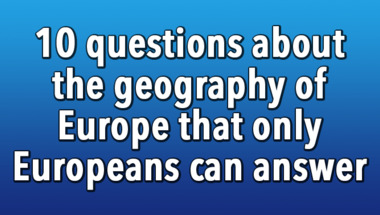 Geography Quiz
10 mix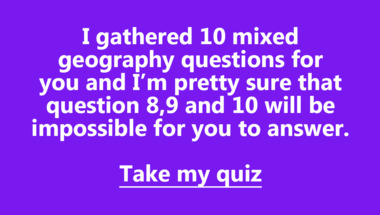 Mixed knowledge questions
10 questions in mixed categories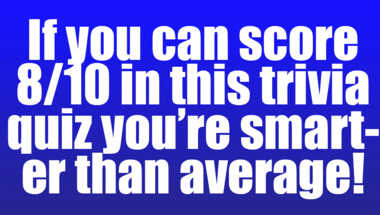 A trivia quiz for knowledge lo
You won't get close to 10/10 in this quiz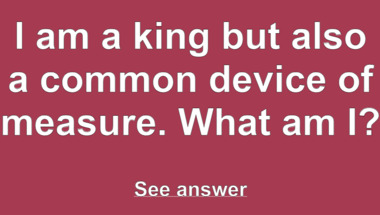 1970s Song Quiz
10 songs to guess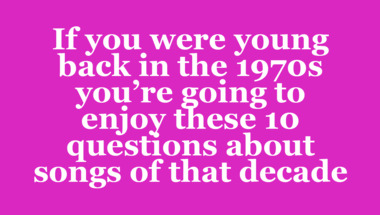 Trivia Quiz created by a mouse
Get 8 right to taste the cheese!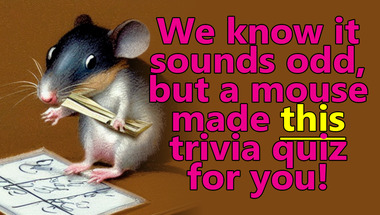 General Trivia Quiz (10 fun qu
Try out this fun quick quiz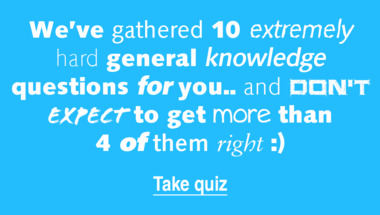 Science Trivia Quiz
Let's see how much you really know!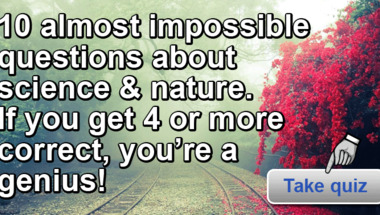 History Quiz
10 questions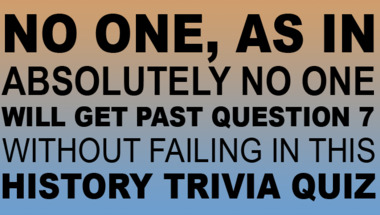 Brainy Trivia Quiz
10 mixed general trivia questions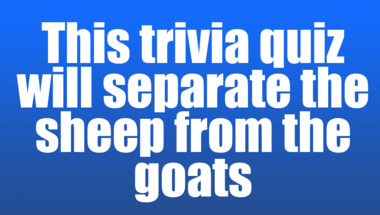 Trivia Quiz
10 questions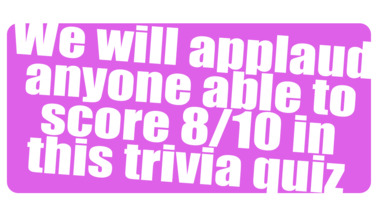 Fresh trivia quiz
The last 3 questions will be very hard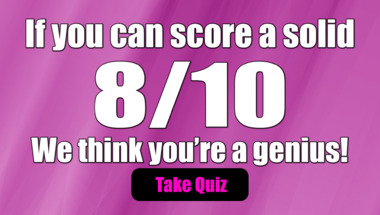 Food Quiz For Home Cooks
10 mixed questions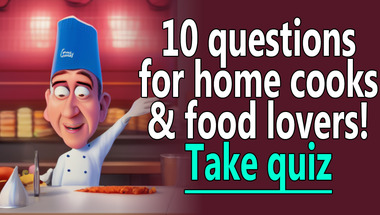 General Trivia Quiz for the br
10 easy to hard questions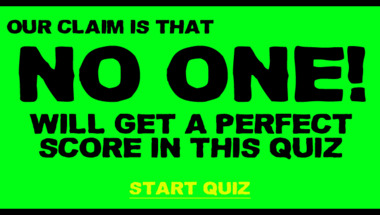 Trivia Quiz : Scoring higher t
10 questions in mixed categories