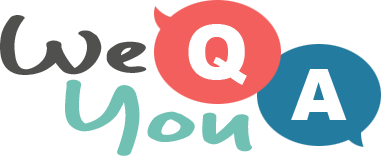 World Geography Quiz
Question 1 of 10
Which village is considered an 'arty' district of New York city?
Question 2 of 10
The Klitschko brothers are famous boxers, from which European country?
Question 3 of 10
Mykonos and Paros are islands belonging to which country?
Question 4 of 10
Which of the following industries will be negatively affected by global warming?
Question 5 of 10
Which present day city was once known as Constantinople?
Question 6 of 10
Kilkenny is a popular tourist destination In what country?
Question 7 of 10
What is the currency of Russia?
Question 8 of 10
Ankara is the capital of which European country?
Question 9 of 10
Which of these African countries has French as an official language? 
Question 10 of 10
In what continent is Tunisia located?

Try another one of our quizzes
Europe Geography Quiz
Let's see how smart you really are!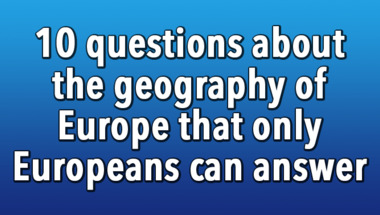 Mixed knowledge questions
10 questions in mixed categories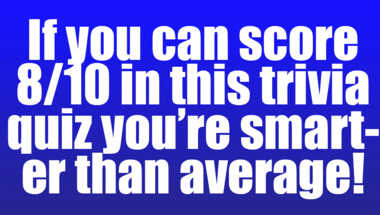 1970s Song Quiz
10 songs to guess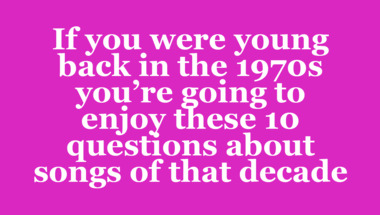 Geography Quiz
10 mix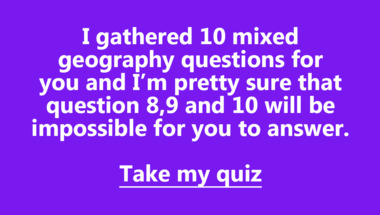 Trivia Quiz created by a mouse
Get 8 right to taste the cheese!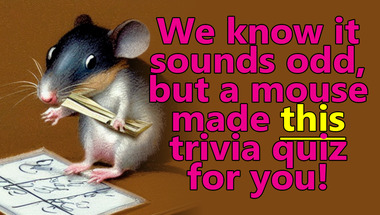 General Trivia Quiz (10 fun qu
Try out this fun quick quiz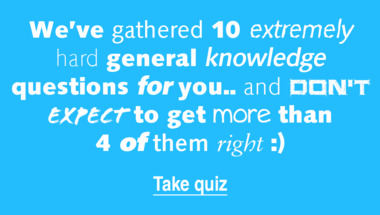 History Quiz
10 questions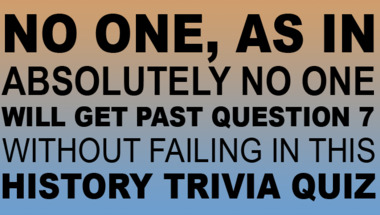 Fresh trivia quiz
The last 3 questions will be very hard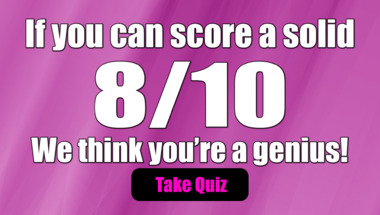 Brainy Trivia Quiz
10 mixed general trivia questions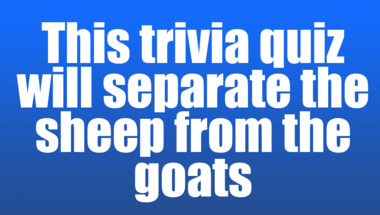 Science Trivia Quiz
Let's see how much you really know!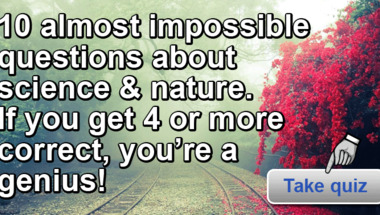 Trivia Quiz
10 questions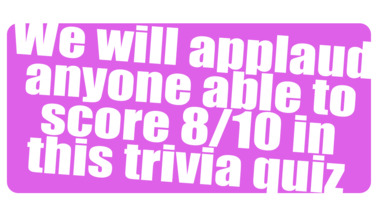 Mixed Trivia Quiz
10 questions lined up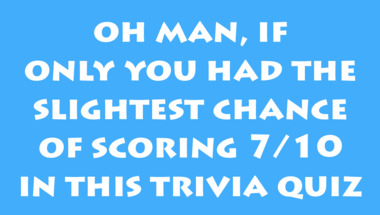 Trivia Quiz for the intellectu
10 fun and challenging questions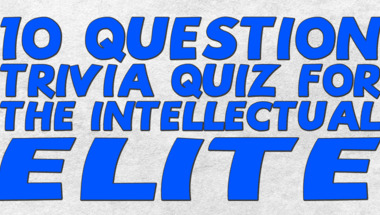 Brainy Trivia Quiz
10 mixed questions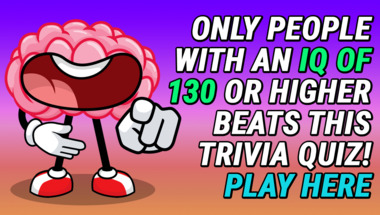 World History Quiz
10