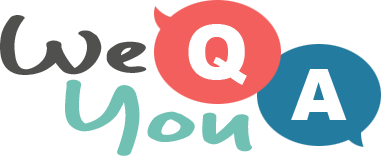 Science Quiz
Question 1 of 10
A warthog is what type of animal?
Question 2 of 10
Where did the dingo originate?
Question 3 of 10
What name is used specifically to describe the region around the South Pole?
Question 4 of 10
Brent, Canada and Tundra Bean are varieties of what sort of bird?
Question 5 of 10
What is the young of a whale called?
Question 6 of 10
Eucalyptus is native to what country?
Question 7 of 10
Cygnet is the name for the young of which bird?
Question 8 of 10
Pyrophobia is the fear of what?
Question 9 of 10
Charles Darwin studied evolution on which island group?
Question 10 of 10
What weather phenomenon translates from the Spanish word for "little boy"?

Try another one of our quizzes
Brain test : 10 trivia questio
Your goal is to score 5/10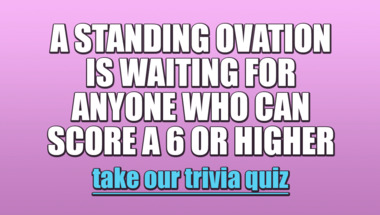 General Trivia Quiz
10 mixed questions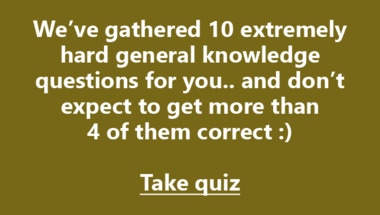 Trivia Quiz : Mixed categories
10 Questions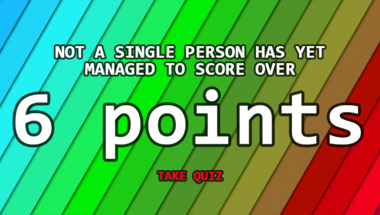 10 trivia quiz questions
Take it here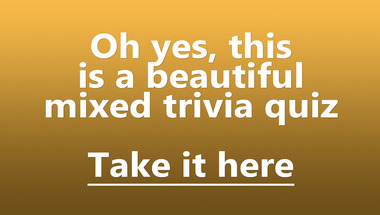 Trivia Quiz : Mixed categories
10 Questions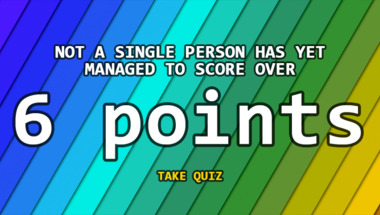 Mixed Trivia Quiz
10 questions lined up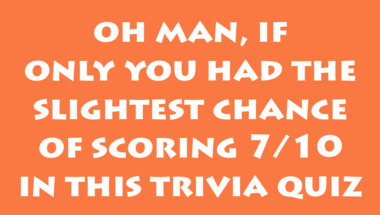 General Trivia Quiz with 10 fu
Can you score 7 or higher in this one?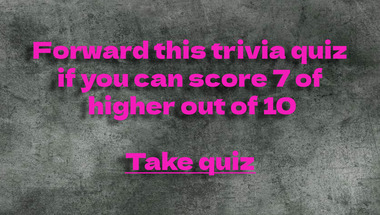 Trivia Quiz for knowledge hung
We wrote 10 questions in mixed categories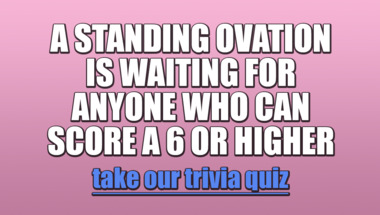 10 hard general trivia questio
Let's see how smart you really are!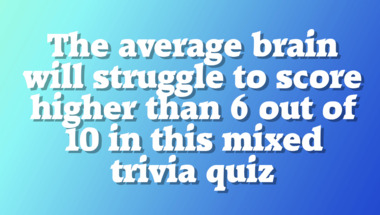 10 mixed general knowledge que
Are you up for a quiz?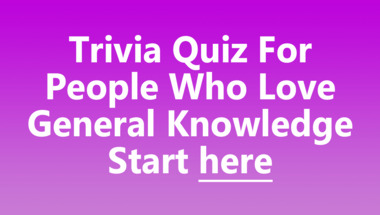 Science and nature quiz
10 questions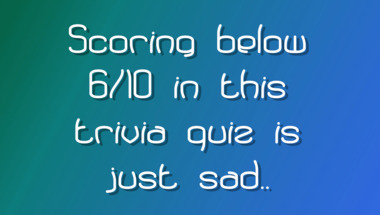 World History Trivia Quiz
10 mixed history questions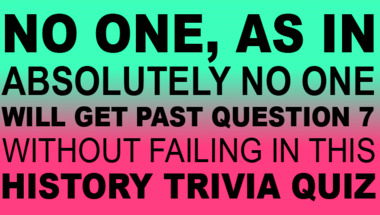 Medicine Quiz
10 mixed questions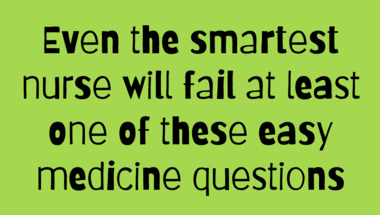 General Trivia IQ challenge
10 mixed trivia questions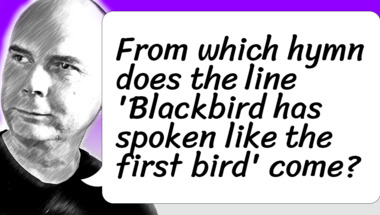 Trivia Quiz. Are you ready?
10 mixed up questions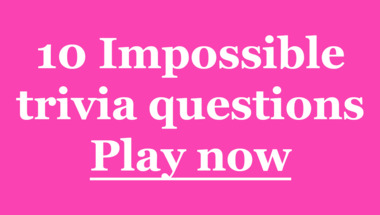 More trivia fun from us