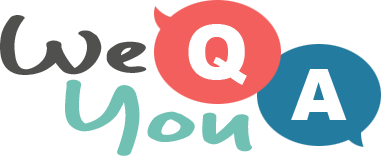 Science Quiz
Question 1 of 10
Slink, a dog with a spring for a torso, appears in what series of films?
Question 2 of 10
What vertebrates are cold-blooded and have dry scaly skin?
Question 3 of 10
What do most people seek a chiropractors for?
Question 4 of 10
It is the third most common gas in the Earth's atmosphere and its chemical symbol is Ar. What element is it?
Question 5 of 10
The science term "precipitation" is best defined as which of these?
Question 6 of 10
When was the first Kodak camera invented?
Question 7 of 10
Emperor, Rockhopper and Chinstrap are varieties of what bird?
Question 8 of 10
What does B stand for in BMI?
Question 9 of 10
What famous islands west of Ecuador were extensively studied by Charles Darwin?
Question 10 of 10
What event is caused by radiation hitting the Earth's atmosphere?

Try another one of our quizzes
Brain test : 10 trivia questio
Your goal is to score 5/10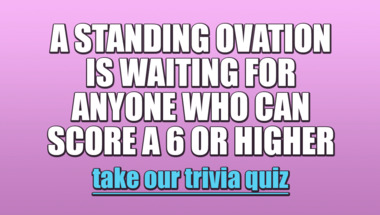 General Trivia Quiz
10 mixed questions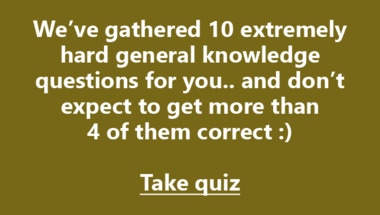 Trivia Quiz : Mixed categories
10 Questions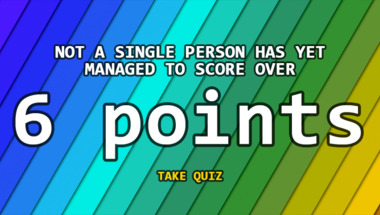 Trivia Quiz : Mixed categories
10 Questions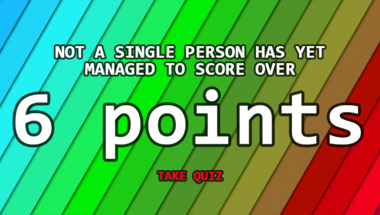 Mixed Trivia Quiz
10 questions lined up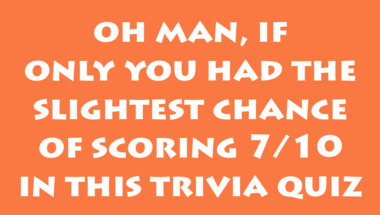 10 trivia quiz questions
Take it here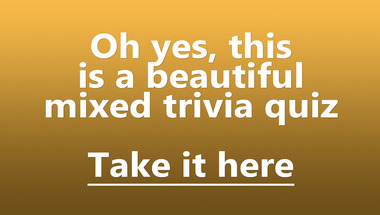 Trivia Quiz for knowledge hung
We wrote 10 questions in mixed categories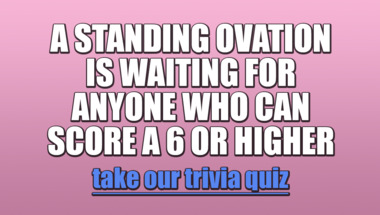 General Trivia Quiz with 10 fu
Can you score 7 or higher in this one?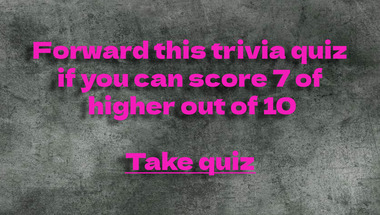 10 mixed general knowledge que
Are you up for a quiz?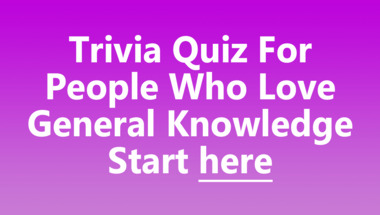 Medicine Quiz
10 mixed questions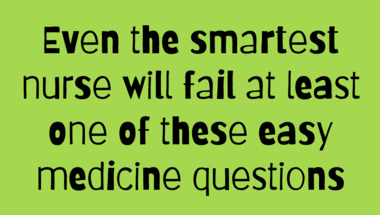 10 hard general trivia questio
Let's see how smart you really are!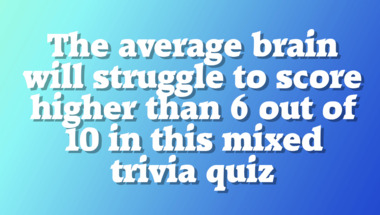 General Trivia IQ challenge
10 mixed trivia questions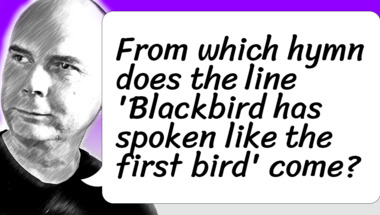 Science and nature quiz
10 questions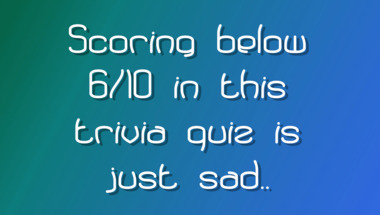 World History Trivia Quiz
10 mixed history questions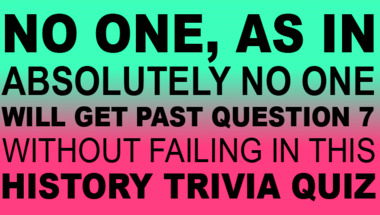 * Trivia Quiz *
* 10 mixed general questions *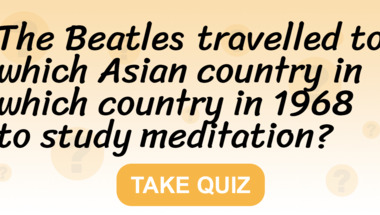 More trivia fun from us