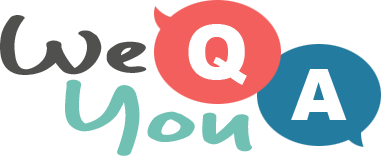 Science Quiz
Question 1 of 10
In chemistry, which word is used to describe a chemical which doesn't react?
Question 2 of 10
By what elemental property is the average weight of an atom classified?
Question 3 of 10
Basmati, Jasmine, Arborio and Carolina are varieties of what food plant?
Question 4 of 10
The hammer, anvil and stirrup are small bones in what part of the body?
Question 5 of 10
Merino, Black Welsh Mountain and Beltex are breeds of which farm animal?
Question 6 of 10
What is the commonly used term for a collapsed star?
Question 7 of 10
Gloucester Old Spot, Tamworth and Berkshire are British varieties of what animal?
Question 8 of 10
In what game, launched in 1965, do players try to remove body parts from "Cavity Sam"?
Question 9 of 10
How many hours a day do Koalas sleep?
Question 10 of 10
Compounds of what element are used in soaps, fertilizers, explosives, and matches?

Try another one of our quizzes
Brain test : 10 trivia questio
Your goal is to score 5/10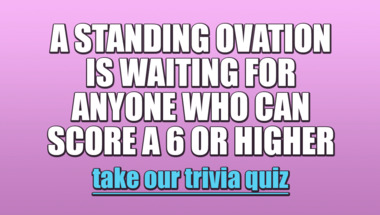 General Trivia Quiz
10 mixed questions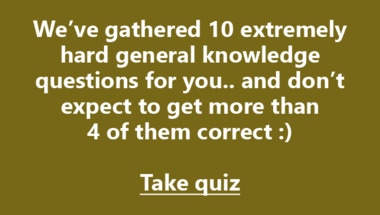 Trivia Quiz : Mixed categories
10 Questions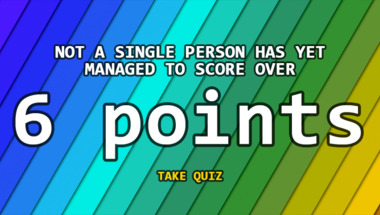 Trivia Quiz : Mixed categories
10 Questions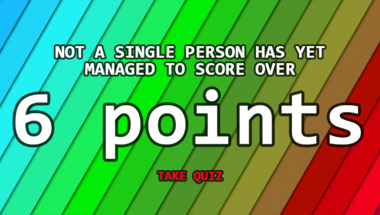 Mixed Trivia Quiz
10 questions lined up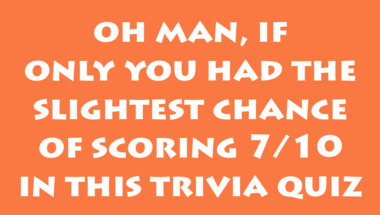 10 trivia quiz questions
Take it here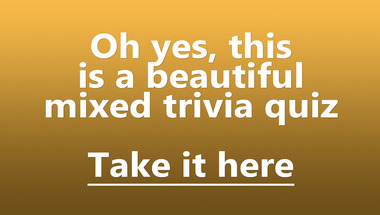 General Trivia Quiz with 10 fu
Can you score 7 or higher in this one?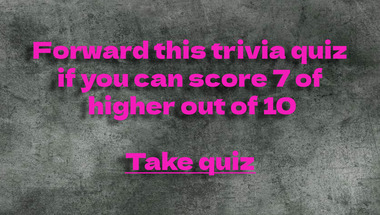 Trivia Quiz for knowledge hung
We wrote 10 questions in mixed categories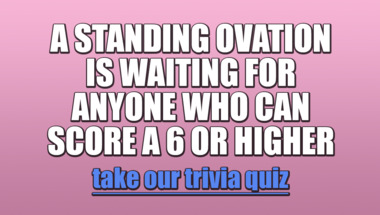 10 mixed general knowledge que
Are you up for a quiz?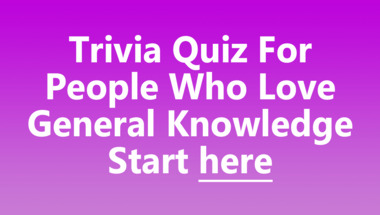 10 hard general trivia questio
Let's see how smart you really are!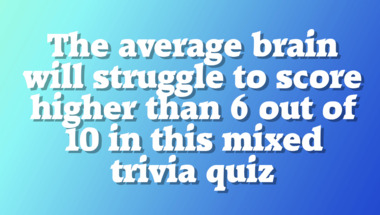 Medicine Quiz
10 mixed questions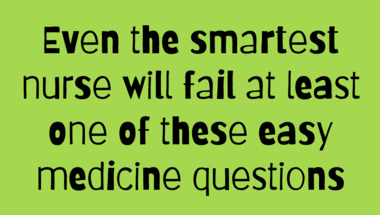 General Trivia IQ challenge
10 mixed trivia questions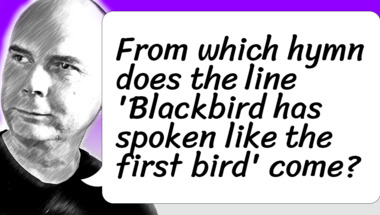 Science and nature quiz
10 questions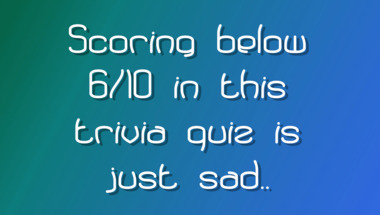 World History Trivia Quiz
10 mixed history questions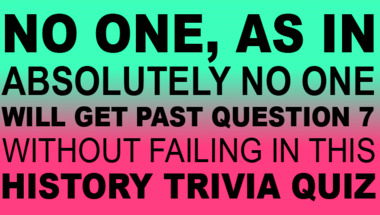 * Trivia Quiz *
* 10 mixed general questions *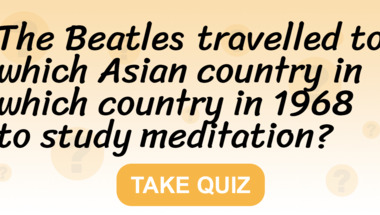 More trivia fun from us