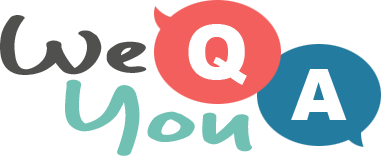 Science Quiz
Question 1 of 10
Which of the following traits are used to help classify whales as mammals?
Question 2 of 10
Which type of grass can grow up to 4.5 metres high?
Question 3 of 10
Which animal has the longest gestation period at around 22 months?
Question 4 of 10
Copper can be extracted from ores by a process known as what?
Question 5 of 10
What is the wire that gives off light in a light bulb?
Question 6 of 10
Who presented the 2020 documentary A Life On Our Planet?
Question 7 of 10
Cystic Fibrosis affects which organ of the body?
Question 8 of 10
Which seabird has a black and white body and a colourful bill?
Question 9 of 10
What was Toyota's first popular hybrid car called?
Question 10 of 10
Mariner IV sent the first pictures of which planet back to earth?

Try another one of our quizzes
Brain test : 10 trivia questio
Your goal is to score 5/10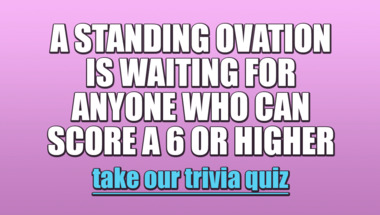 General Trivia Quiz
10 mixed questions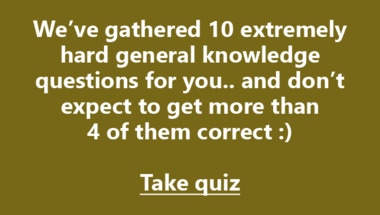 Trivia Quiz : Mixed categories
10 Questions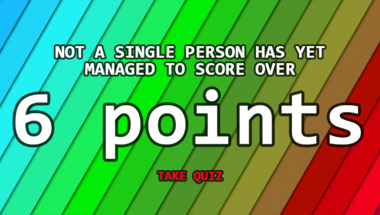 Trivia Quiz : Mixed categories
10 Questions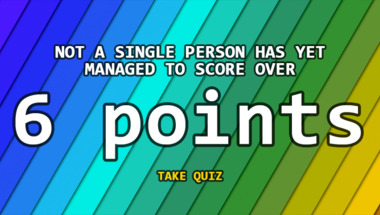 10 trivia quiz questions
Take it here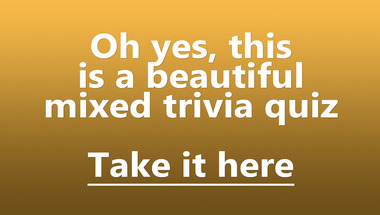 Mixed Trivia Quiz
10 questions lined up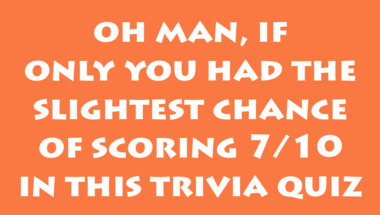 General Trivia Quiz with 10 fu
Can you score 7 or higher in this one?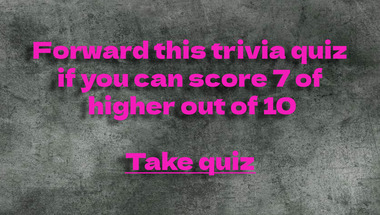 Trivia Quiz for knowledge hung
We wrote 10 questions in mixed categories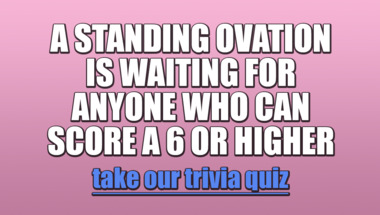 10 hard general trivia questio
Let's see how smart you really are!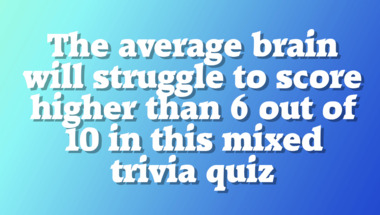 10 mixed general knowledge que
Are you up for a quiz?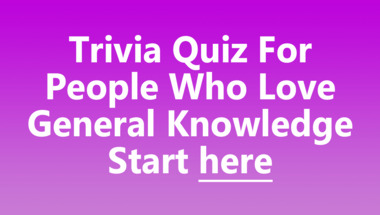 Medicine Quiz
10 mixed questions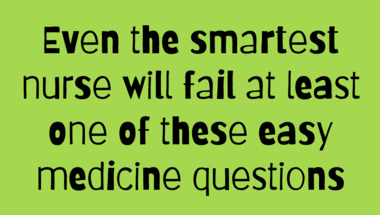 General Trivia IQ challenge
10 mixed trivia questions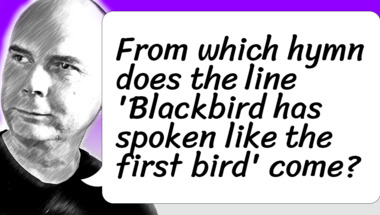 Science and nature quiz
10 questions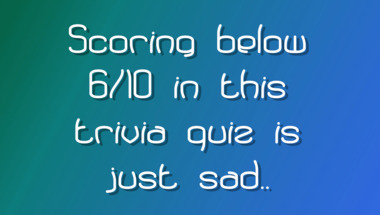 World History Trivia Quiz
10 mixed history questions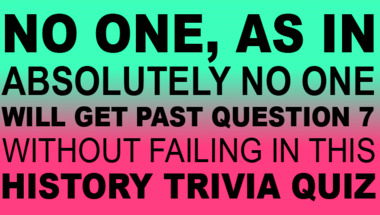 * Trivia Quiz *
* 10 mixed general questions *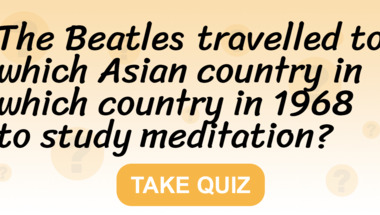 More trivia fun from us