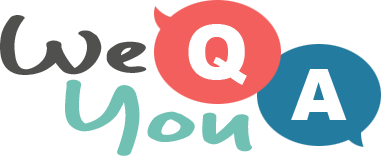 Cooking quiz
Question 1 of 10
What colour is the rice in a dish of paella?
Question 2 of 10
Which of these desserts does not contain nuts?
Question 3 of 10
The Barburrito chain serves what sort of cuisine?
Question 4 of 10
In Spanish cuisine, what is gazpacho?
Question 5 of 10
What is the "carne" part in chili con carne?
Question 6 of 10
What is a guava?
Question 7 of 10
What is Pumpernickel?
Question 8 of 10
Muktuk is a traditional dish made from the blubber of which animal?
Question 9 of 10
What is mixed with mashed potato to make the Irish dish of colcannon?
Question 10 of 10
What meat is used to make a quiche Lorraine?

Try another one of our quizzes
Brain test : 10 trivia questio
Your goal is to score 5/10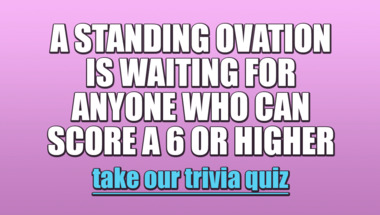 General Trivia Quiz
10 mixed questions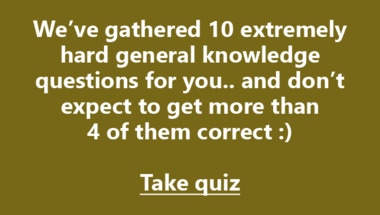 Trivia Quiz : Mixed categories
10 Questions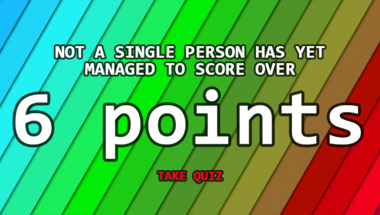 10 trivia quiz questions
Take it here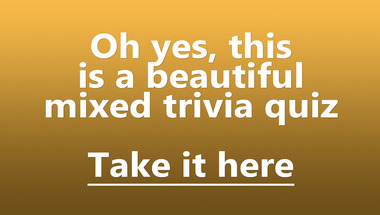 Trivia Quiz : Mixed categories
10 Questions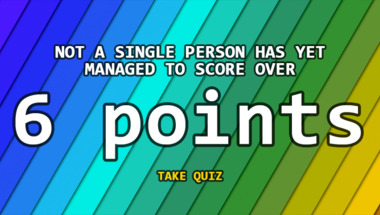 Mixed Trivia Quiz
10 questions lined up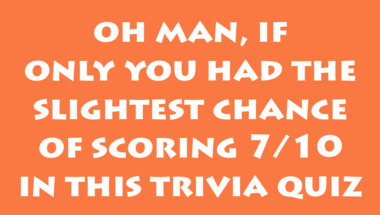 General Trivia Quiz with 10 fu
Can you score 7 or higher in this one?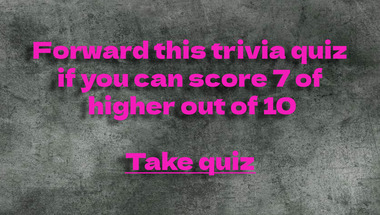 Trivia Quiz for knowledge hung
We wrote 10 questions in mixed categories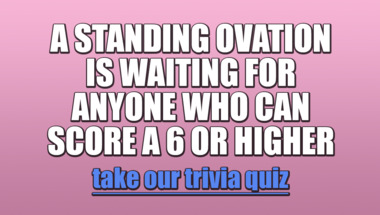 10 hard general trivia questio
Let's see how smart you really are!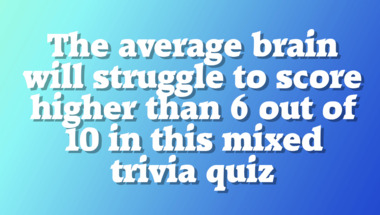 10 mixed general knowledge que
Are you up for a quiz?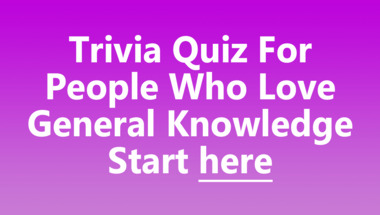 Science and nature quiz
10 questions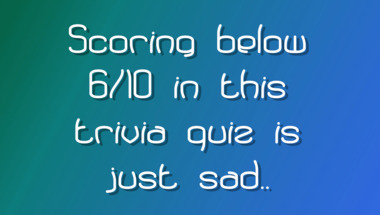 Medicine Quiz
10 mixed questions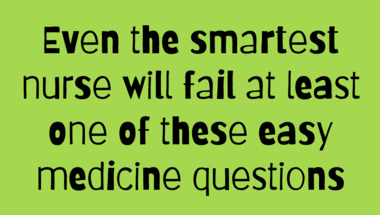 World History Trivia Quiz
10 mixed history questions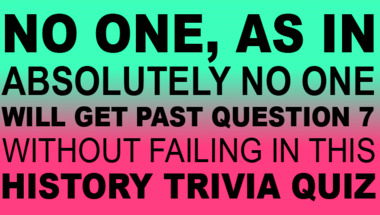 General Trivia IQ challenge
10 mixed trivia questions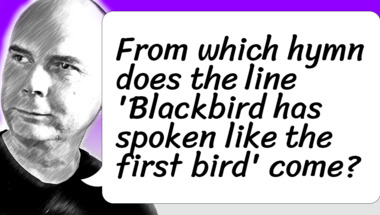 Trivia Quiz. Are you ready?
10 mixed up questions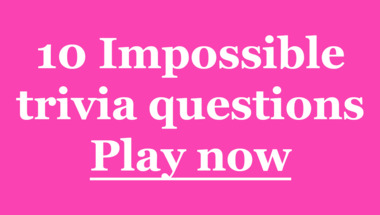 More trivia fun from us