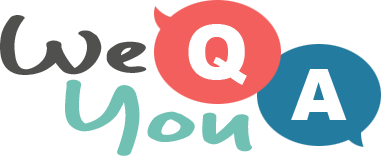 Science Quiz
Question 1 of 10
Which metal is a very good conductor of electricity and often used in wires?
Question 2 of 10
The Great Barrier Reef is off the coast of what country?
Question 3 of 10
Tulips are primarily associated with which European country?
Question 4 of 10
Gorillas are native to which part of the world?
Question 5 of 10
How many chambers made up the human heart?
Question 6 of 10
The Tianwen mission to Mars launched in July 2020 from which country?
Question 7 of 10
What is the largest living bird species?
Question 8 of 10
Patella is the medical name for which bone?
Question 9 of 10
What is another name for a sea cow?
Question 10 of 10
Tigers are native to which continent?

Try another one of our quizzes
Brain test : 10 trivia questio
Your goal is to score 5/10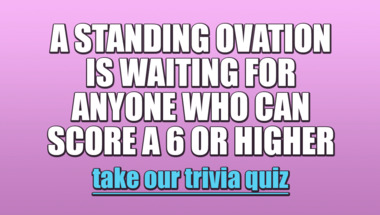 General Trivia Quiz
10 mixed questions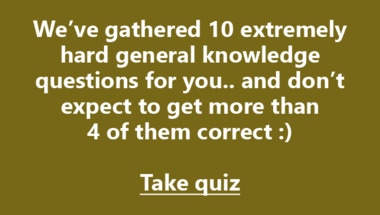 Trivia Quiz : Mixed categories
10 Questions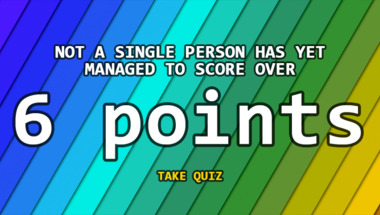 Trivia Quiz : Mixed categories
10 Questions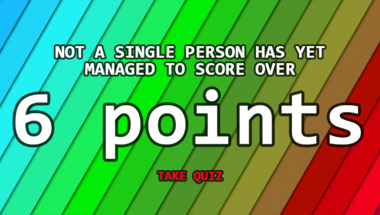 10 trivia quiz questions
Take it here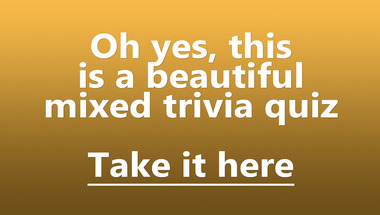 Mixed Trivia Quiz
10 questions lined up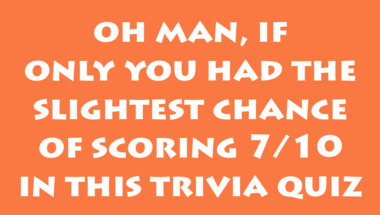 General Trivia Quiz with 10 fu
Can you score 7 or higher in this one?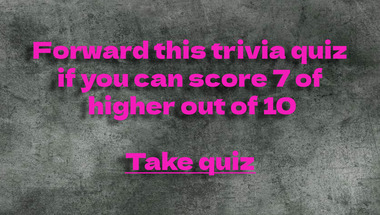 Trivia Quiz for knowledge hung
We wrote 10 questions in mixed categories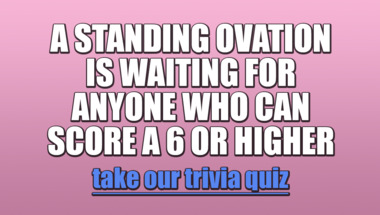 10 hard general trivia questio
Let's see how smart you really are!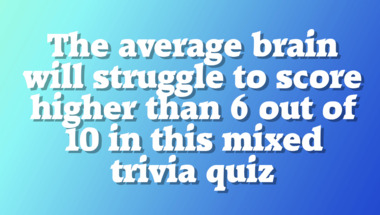 10 mixed general knowledge que
Are you up for a quiz?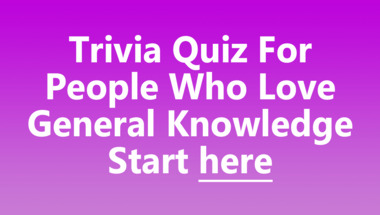 Medicine Quiz
10 mixed questions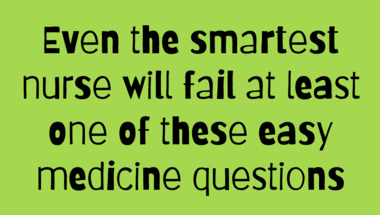 General Trivia IQ challenge
10 mixed trivia questions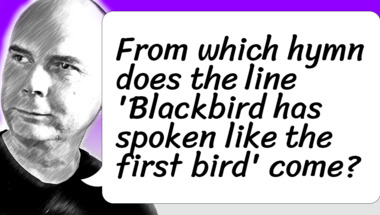 Science and nature quiz
10 questions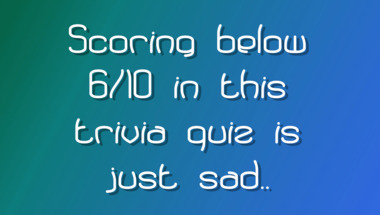 World History Trivia Quiz
10 mixed history questions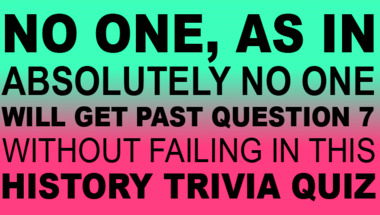 * Trivia Quiz *
* 10 mixed general questions *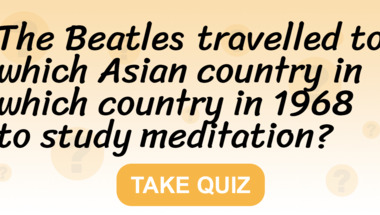 More trivia fun from us