Finish this line of Barry White lyrics: 'You're the first, you're the last, my ___________'.
Which bird, native to the Andes, is the world's largest bird of prey?
In which 1960s TV-show did we see these stars : "Jack Webb, Harry Morgan, Don Ross, Clark Howat"?
Trivia Quiz
10 questions to test your knowledge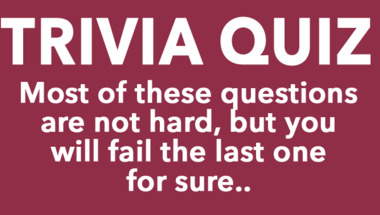 General trivia quiz
10 mixed questions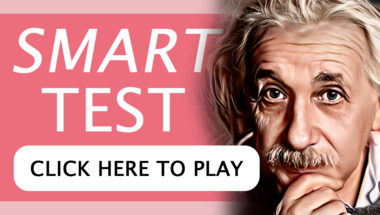 Mixed Knowledge Quiz
10 mixed questions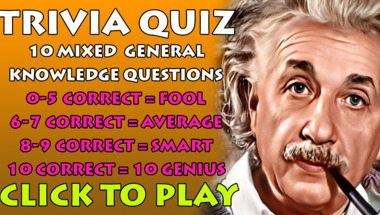 Trivia Quiz With 10 Questions
And You Will Fail At Least 50% Of Them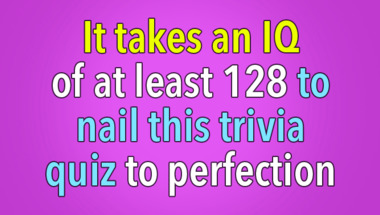 Super fun trivia quiz
10 mixed questions to have fun with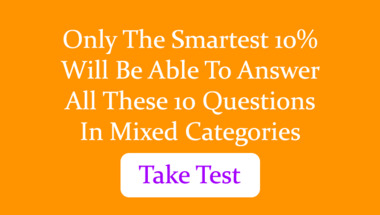 Food & Cooking Trivia Quiz
10 home chef questions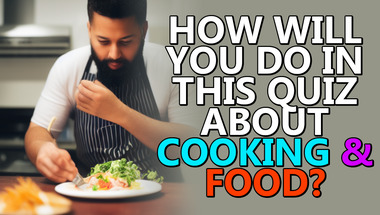 Super hard trivia quiz
10 mixed questions for you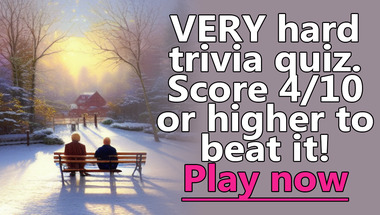 1960s Song Quiz
10 songs to guess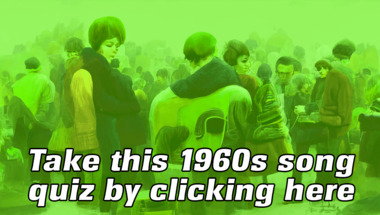 Trivia Quiz for everyone
10 fun questions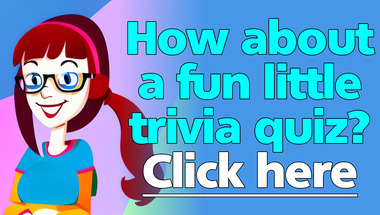 World History Quiz
Can you even get 5 out of 10 correct?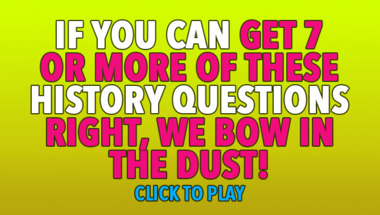 Geography Trivia Quiz
10 questions to answer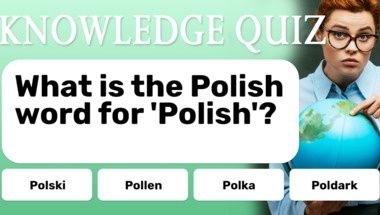 Geography Trivia Quiz
10 questions to answer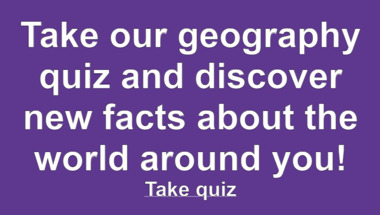 General Knowledge For Trivia E
10 Hard Questions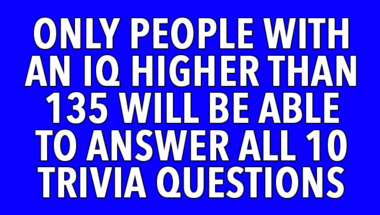 History Quiz
10 mixed questions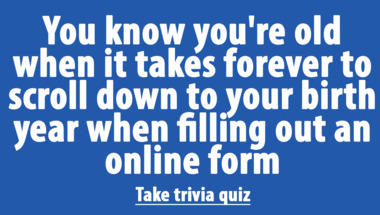 Trivia Quiz
We gathered 10 fun questions for you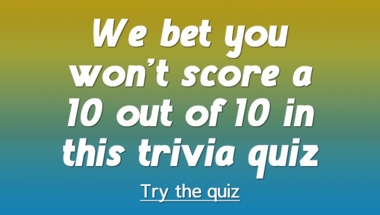 Movie Quiz
10 questions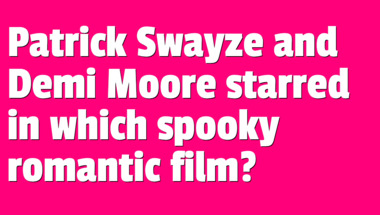 1977 Song Quiz
10 questions to test your knowledge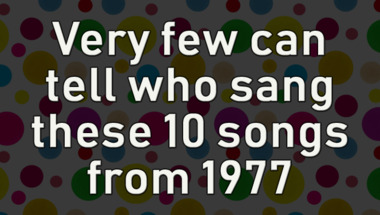 Cooking Quiz For Home Chefs
10 questions to test your knowledge