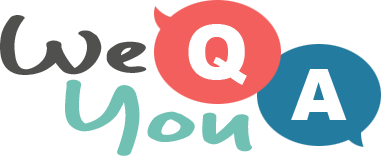 Science and nature quiz
Question 1 of 10
Which of the following is a type of cloud?
Question 2 of 10
To which of the following are bees closely related?
Question 3 of 10
What in earth's atmosphere helps most to absorb UVB ultraviolet light from the sun?
Question 4 of 10
What is a means of transmitting and receiving radio waves?
Question 5 of 10
Who played the title role in the film "Erin Brockovich", about an anti-pollution crusader?
Question 6 of 10
What is a huge exploding star radiating as much energy as the sun would over about 10 billion years?
Question 7 of 10
What type of bees convert nectar to honey?
Question 8 of 10
What is the name for a toe that is bent and cannot be straightened?
Question 9 of 10
What is the chemical symbol for gold?
Question 10 of 10
Which of the following species could be considered a shy, fast-moving plant-eater?

Try another one of our quizzes
Brain test : 10 trivia questio
Your goal is to score 5/10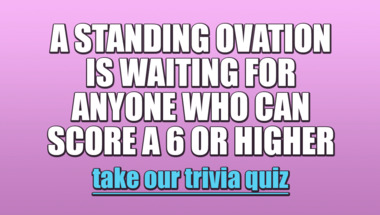 General Trivia Quiz
10 mixed questions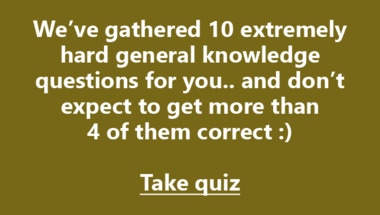 Trivia Quiz : Mixed categories
10 Questions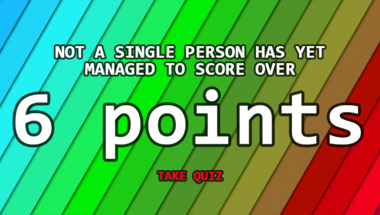 10 trivia quiz questions
Take it here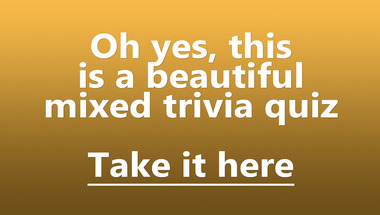 Mixed Trivia Quiz
10 questions lined up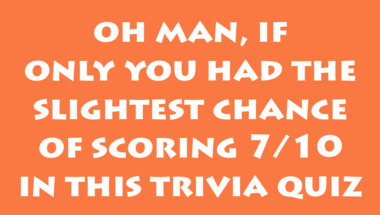 Trivia Quiz : Mixed categories
10 Questions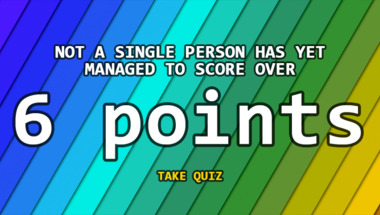 General Trivia Quiz with 10 fu
Can you score 7 or higher in this one?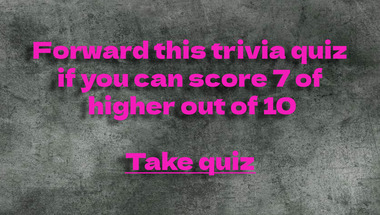 Trivia Quiz for knowledge hung
We wrote 10 questions in mixed categories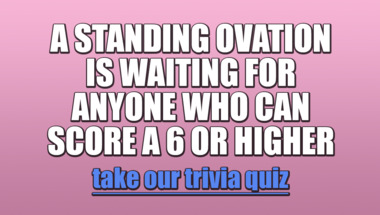 10 hard general trivia questio
Let's see how smart you really are!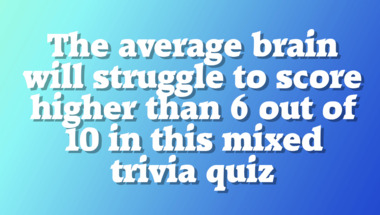 10 mixed general knowledge que
Are you up for a quiz?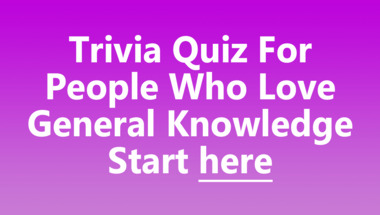 Science and nature quiz
10 questions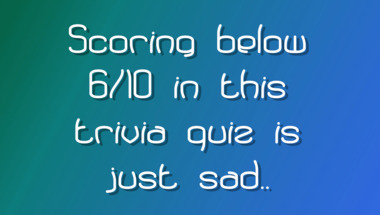 Medicine Quiz
10 mixed questions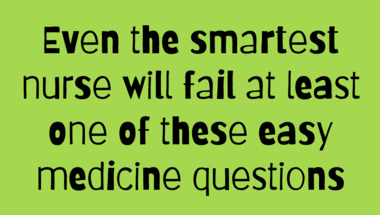 World History Trivia Quiz
10 mixed history questions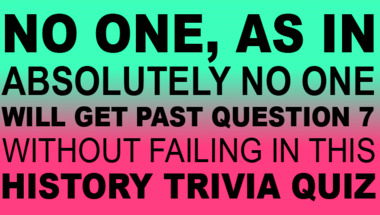 General Trivia IQ challenge
10 mixed trivia questions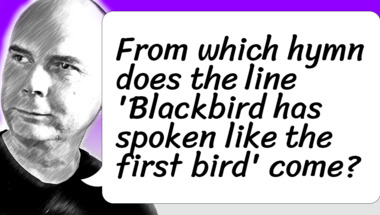 Trivia Quiz. Are you ready?
10 mixed up questions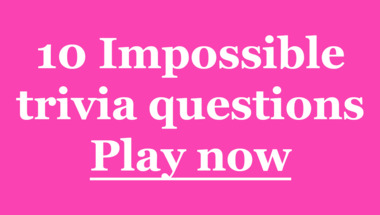 More trivia fun from us