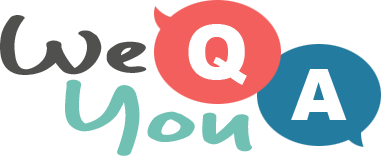 Science Quiz
Question 1 of 10
Which of these animals would most likely be found in a pond?
Question 2 of 10
What device controls temperature with a switch?
Question 3 of 10
Which scientist was born in Germany in 1879, became a Swiss citizen in 1901 and later became a US citizen in 1940?
Question 4 of 10
When the weather is significantly different from the average it is known as what?
Question 5 of 10
Which of the following is a type of cloud?
Question 6 of 10
What is a means of transmitting and receiving radio waves?
Question 7 of 10
What is the name of the sugary substance that many insects get from flowers?
Question 8 of 10
Which of the following is also known as the "butterfly dog"?
Question 9 of 10
In which of the following activities would measuring volume be important?
Question 10 of 10
How many degrees are there in one and a half revolutions?

Try another one of our quizzes
General Trivia Quiz
10 mixed questions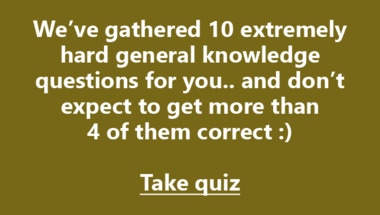 Brain test : 10 trivia questio
Your goal is to score 5/10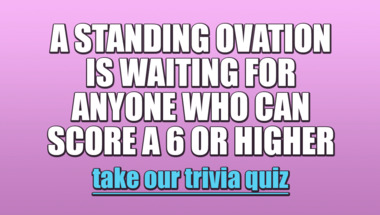 Trivia Quiz : Mixed categories
10 Questions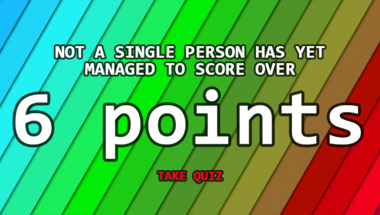 10 trivia quiz questions
Take it here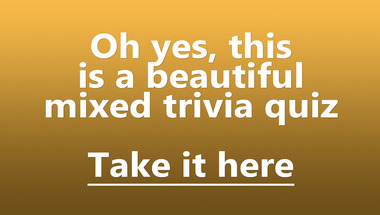 Trivia Quiz : Mixed categories
10 Questions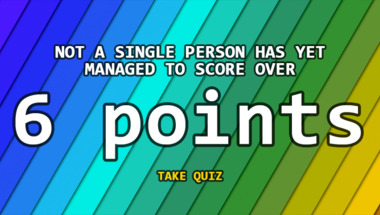 Mixed Trivia Quiz
10 questions lined up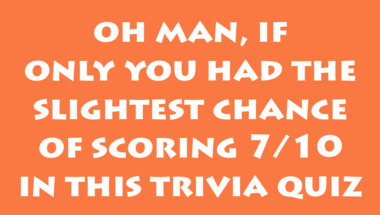 General Trivia Quiz with 10 fu
Can you score 7 or higher in this one?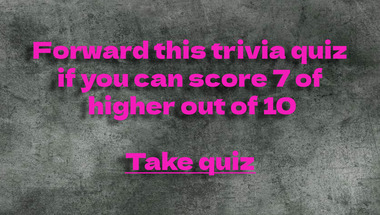 10 hard general trivia questio
Let's see how smart you really are!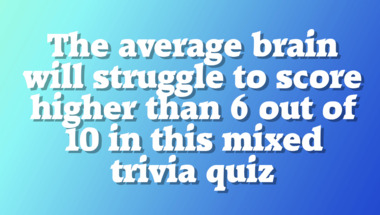 Trivia Quiz for knowledge hung
We wrote 10 questions in mixed categories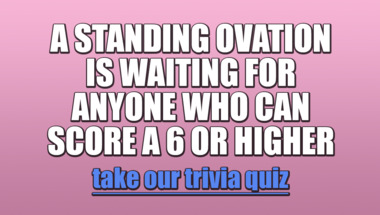 World History Trivia Quiz
10 mixed history questions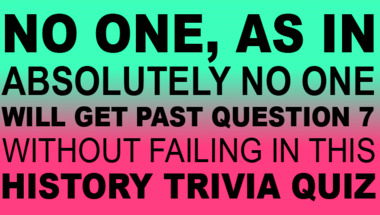 10 mixed general knowledge que
Are you up for a quiz?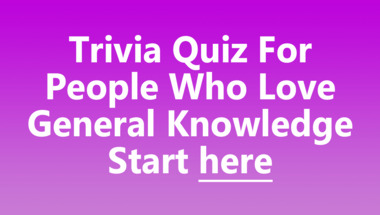 Science and nature quiz
10 questions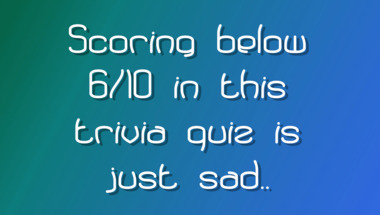 General Trivia IQ challenge
10 mixed trivia questions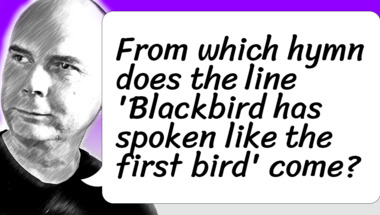 Medicine Quiz
10 mixed questions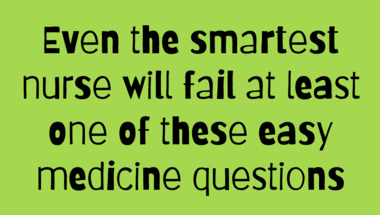 * Trivia Quiz *
* 10 mixed general questions *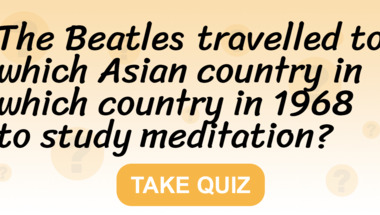 More trivia fun from us