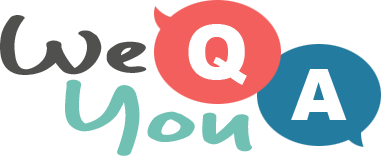 Quiz : Song Lyrics back in the 1960s
Question 1 of 10
"This tiny ring is a token of tender" what, according to Solomon King?
Question 2 of 10
The Lovin' Spoonful sang "Do you believe in magic in a young girl's" what?
Question 3 of 10
Jimmy Dean sang "And everybody knew ya didn't give no lip to big" who?
Question 4 of 10
"I hear you singin' in the wire, I can hear you through the whine" is from which song by Glenn Campbell?
Question 5 of 10
"It's the time of the season for " what, according to the Zombies?
Question 6 of 10
"And you are the best thing that he's ever seen" is from which Bob Dylan song?
Question 7 of 10
The Kinks sang "He flits from shop to shop just like a" what?
Question 8 of 10
Who sang "Cause now it's Judy's turn to cry, Judy's turn to cry"?
Question 9 of 10
Which group said they were "getting ready for the heartaches to come"?
Question 10 of 10
Which rock group sang "You know that it would be untrue, You know that I would be a liar"?

Try another one of our quizzes
* Trivia Quiz *
* 10 mixed general questions *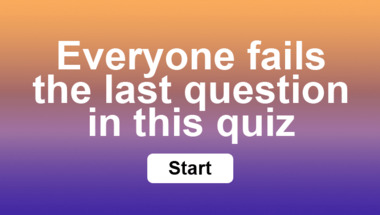 1964 Song Quiz
10 questions to test your knowledge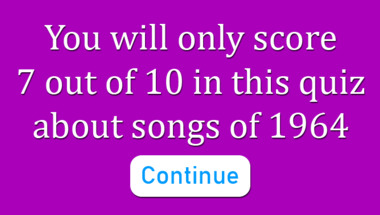 Food Trivia Quiz - and you're
Let's test your trivia skills!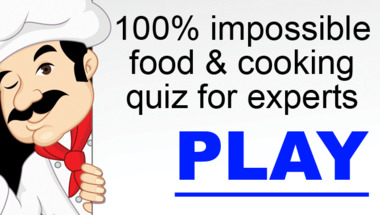 Mixed Trivia Quiz
8/10 will only happen if youre a genius!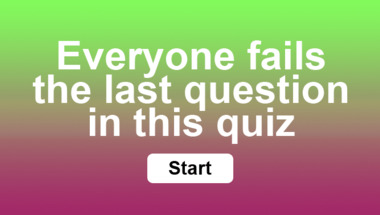 Mixed Knowledge Quiz
10 questions to test your knowledge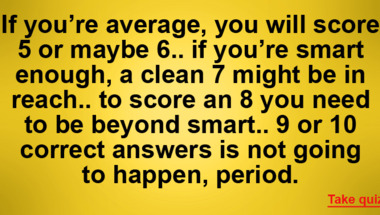 Science & Nature Quiz
10 Trivia Questions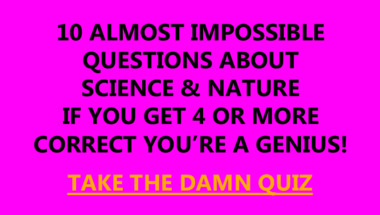 Hard trivia quiz
10 tricky questions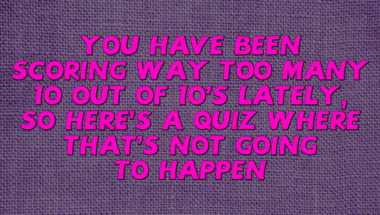 Trivia Quiz : Category : Gener
10 questions in mixed categories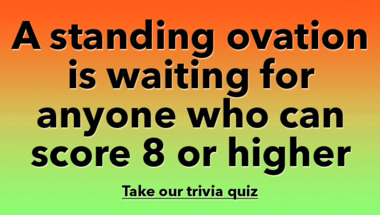 Mixed Knowledge Quiz
10 questions to test your knowledge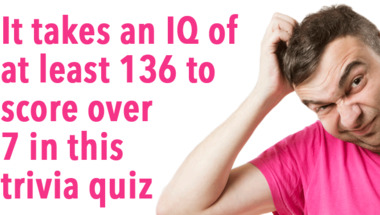 General Mixed Trivia Quiz
10 fun questions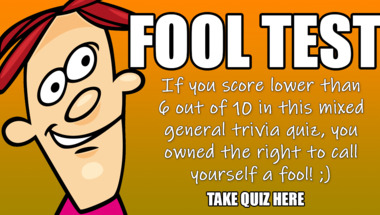 Quiz about US State Capitals
10 questions to test your knowledge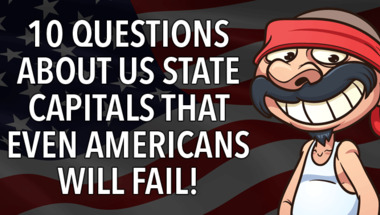 1960s History Quiz
10 questions to test your knowledge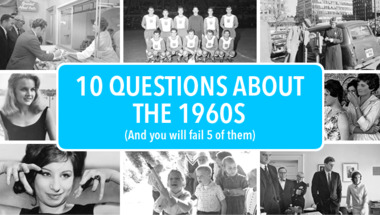 Brand new trivia quiz
10 questions in misc categories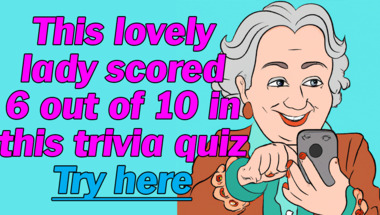 Trivia quiz for 60+
10 questions about mixed knowledge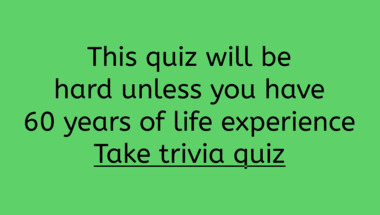 Geography Trivia Quiz
10 questions to test your knowledge