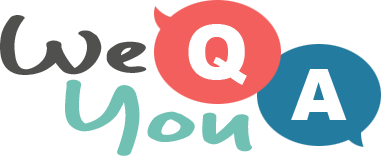 Quiz : Lyrics of the 1960s.
Question 1 of 10
"But Monday morning, Monday morning couldn't guarantee" is from a song by which group?
Question 2 of 10
Which artist sang "I've a pretty Señorita waiting for me, Down in old Mexico"?
Question 3 of 10
"And Massachusetts is one place I have seen" sang which group?
Question 4 of 10
What was the job of "Big Bad John" in the song by Jimmy Dean?
Question 5 of 10
Who sang "Engine, engine number nine, Comin' down the railroad line"?
Question 6 of 10
RB Greaves sang "So take a letter Maria, address it to my" who?
Question 7 of 10
"You're still glowin', you're still crowin', you're still goin' strong" is from which song?
Question 8 of 10
Which group sang "Zabadak, Karakakora kakarakak"?
Question 9 of 10
In which US state do alligators grow so mean, according to Elvis in "Polk Salad Annie"?
Question 10 of 10
Tom Jones sang "So go and make up your big little pussycat" what?

Try another one of our quizzes
Brain test : 10 trivia questio
Your goal is to score 5/10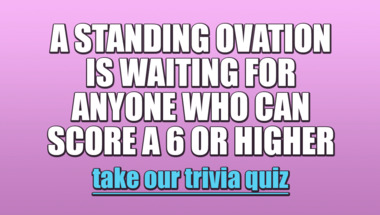 General Trivia Quiz
10 mixed questions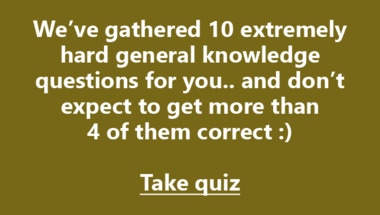 Trivia Quiz : Mixed categories
10 Questions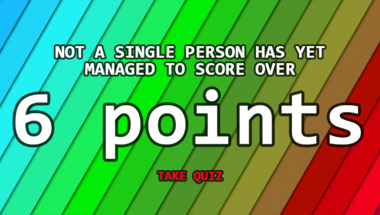 10 trivia quiz questions
Take it here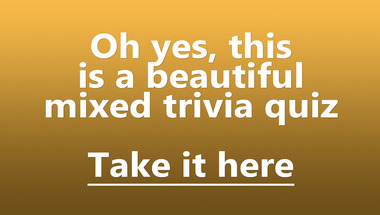 Mixed Trivia Quiz
10 questions lined up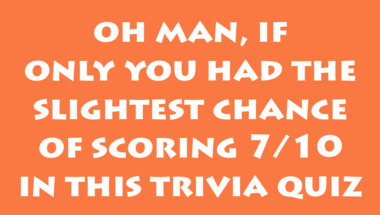 Trivia Quiz : Mixed categories
10 Questions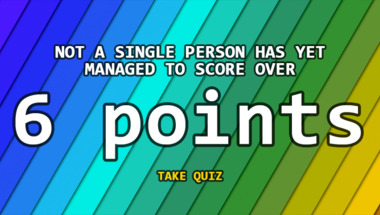 General Trivia Quiz with 10 fu
Can you score 7 or higher in this one?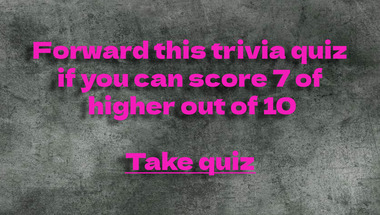 Trivia Quiz for knowledge hung
We wrote 10 questions in mixed categories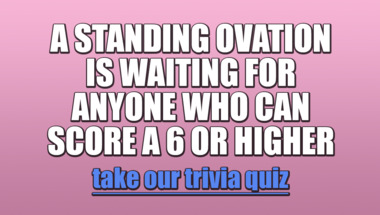 10 hard general trivia questio
Let's see how smart you really are!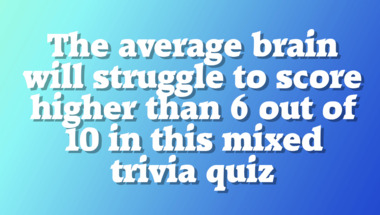 10 mixed general knowledge que
Are you up for a quiz?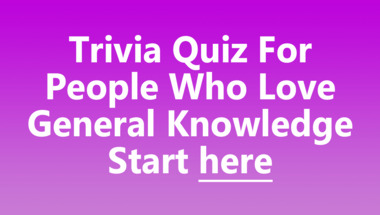 Medicine Quiz
10 mixed questions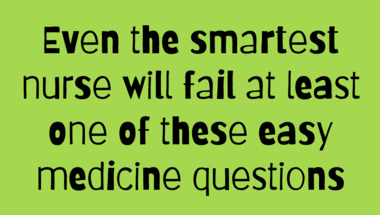 Science and nature quiz
10 questions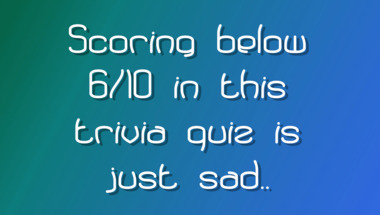 General Trivia IQ challenge
10 mixed trivia questions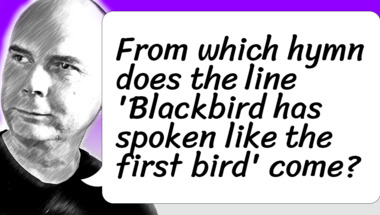 World History Trivia Quiz
10 mixed history questions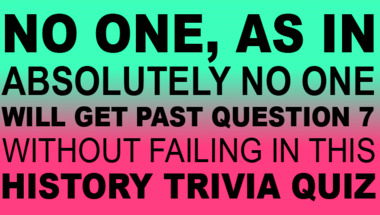 Trivia Quiz. Are you ready?
10 mixed up questions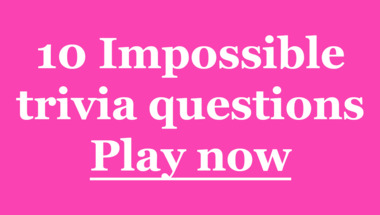 More trivia fun from us