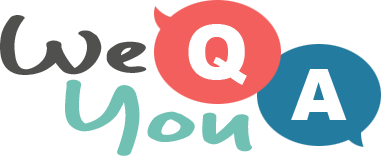 HARD quiz about song lyrics of the 1960s
Question 1 of 10
"Birds sing out of tune, And rain clouds hide the moon" is from which song by Peter and Gordon?
Question 2 of 10
The Newbeats sang "I like bread and butter, I like toast and" what?
Question 3 of 10
"Who finds the money when you pay the rent?" is from which Beatles song?
Question 4 of 10
A Ramrods hit has the line "Their brands were still on fire and their hooves were made of" what?
Question 5 of 10
"The preacher talked to me and he smiled" is the first line of which Bee Gees song?
Question 6 of 10
"I hear you singin' in the wire, I can hear you through the whine" is from which song by Glenn Campbell?
Question 7 of 10
Who sang "Or the distant drums might change our wedding day"?
Question 8 of 10
What animals grow so mean, according to Elvis in "Polk Salad Annie"?
Question 9 of 10
What kind of bluebird was Dionne Warwick singing about in "Message to Michael"?
Question 10 of 10
Elvis sang "She knows just how to make me laugh when I feel" what?

Try another one of our quizzes
Brain test : 10 trivia questio
Your goal is to score 5/10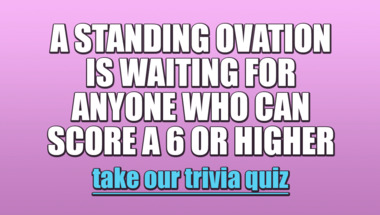 General Trivia Quiz
10 mixed questions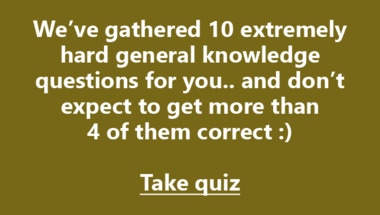 Trivia Quiz : Mixed categories
10 Questions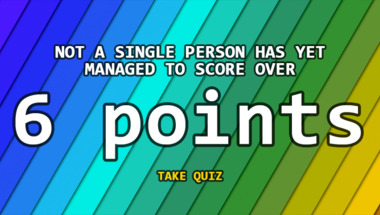 Trivia Quiz : Mixed categories
10 Questions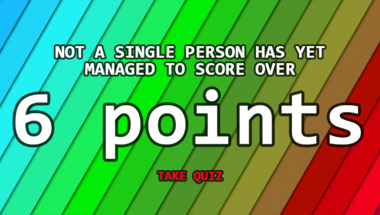 Mixed Trivia Quiz
10 questions lined up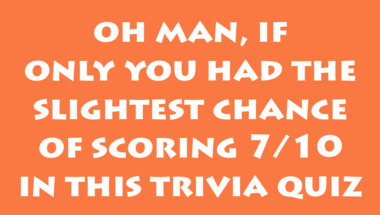 10 trivia quiz questions
Take it here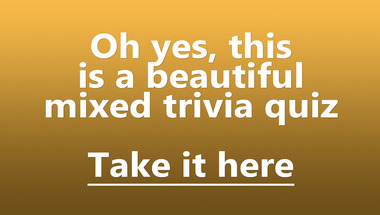 Trivia Quiz for knowledge hung
We wrote 10 questions in mixed categories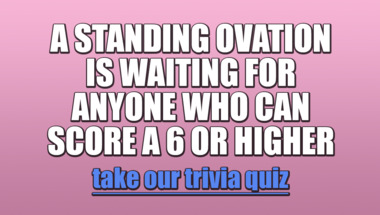 General Trivia Quiz with 10 fu
Can you score 7 or higher in this one?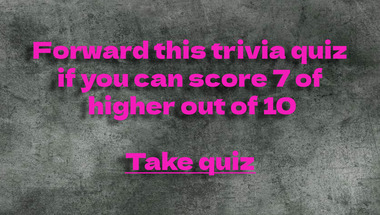 10 mixed general knowledge que
Are you up for a quiz?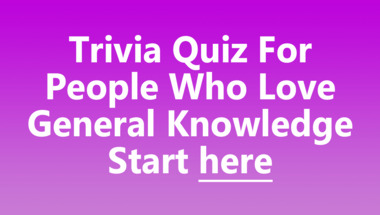 Medicine Quiz
10 mixed questions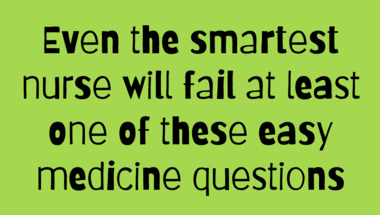 General Trivia IQ challenge
10 mixed trivia questions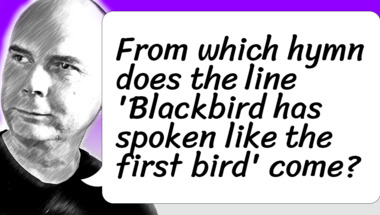 10 hard general trivia questio
Let's see how smart you really are!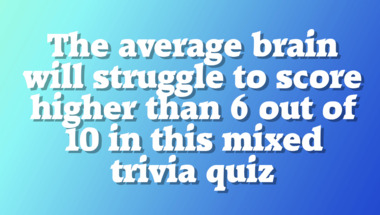 Science and nature quiz
10 questions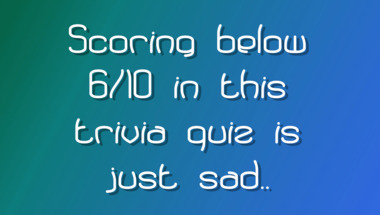 * Trivia Quiz *
* 10 mixed general questions *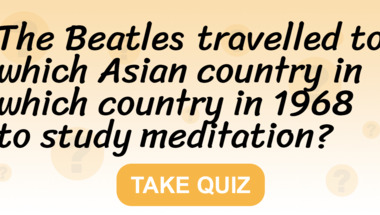 World History Trivia Quiz
10 mixed history questions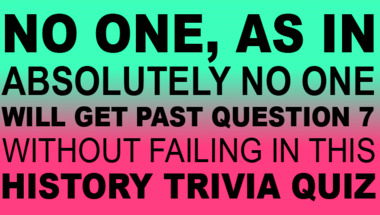 More trivia fun from us