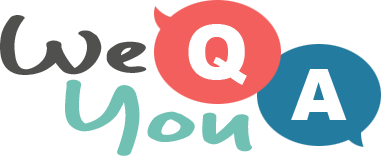 Quiz : Lyrics of the 1960s.
Question 1 of 10
"This tiny ring is a token of tender" what, according to Solomon King?
Question 2 of 10
Kyu Sakamoto's hit "Sukiyaki" was sung in which language?
Question 3 of 10
The Shirelles said "So tell me now and I won't ask again" in which song?
Question 4 of 10
"The night-time shadows disappear, And with them go all your tears" is from which Gerry and the Pacemakers song?
Question 5 of 10
Which Beatles song has the line "Doesn't have a point of view, Knows not where he's going to"?
Question 6 of 10
"Yes, they'll all come to meet me, arms reaching, smiling sweetly" is from which song?
Question 7 of 10
Burt Bacharach said that trains and boats and planes meant a trip to Paris or which other city?
Question 8 of 10
The Yardbirds sang "Sick at heart and lonely, Deep in dark" what?
Question 9 of 10
Larry Verne sang "Please Mr. Custer, I don't wanna" what?
Question 10 of 10
"Venus must have heard my" what, sang Sandie Shaw?

Try another one of our quizzes
Brain test : 10 trivia questio
Your goal is to score 5/10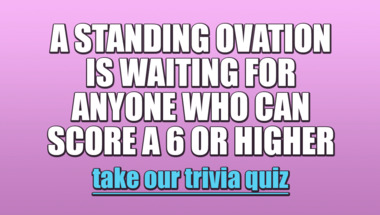 General Trivia Quiz
10 mixed questions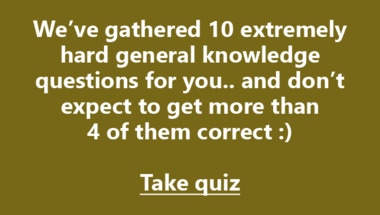 Trivia Quiz : Mixed categories
10 Questions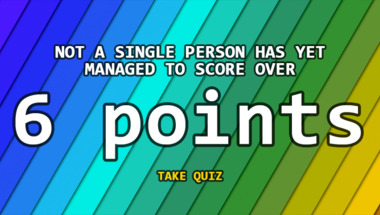 Trivia Quiz : Mixed categories
10 Questions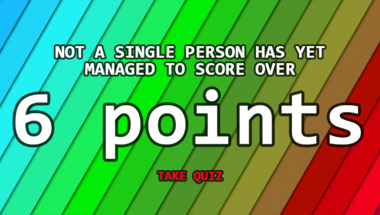 Mixed Trivia Quiz
10 questions lined up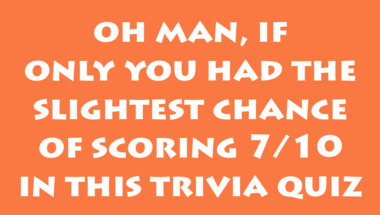 10 trivia quiz questions
Take it here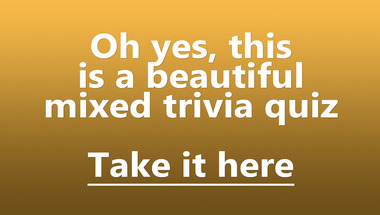 Trivia Quiz for knowledge hung
We wrote 10 questions in mixed categories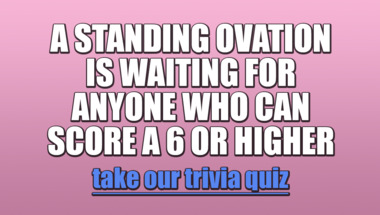 General Trivia Quiz with 10 fu
Can you score 7 or higher in this one?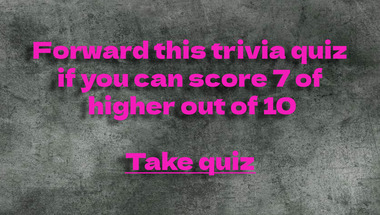 10 mixed general knowledge que
Are you up for a quiz?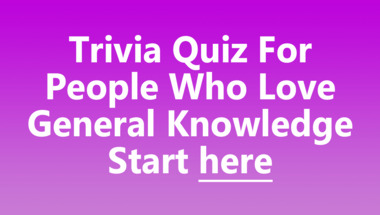 Medicine Quiz
10 mixed questions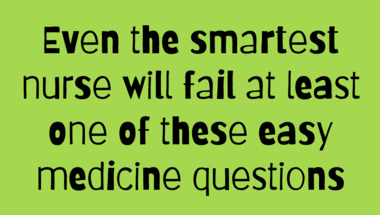 General Trivia IQ challenge
10 mixed trivia questions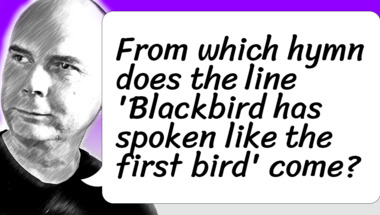 10 hard general trivia questio
Let's see how smart you really are!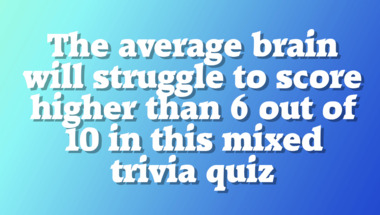 Science and nature quiz
10 questions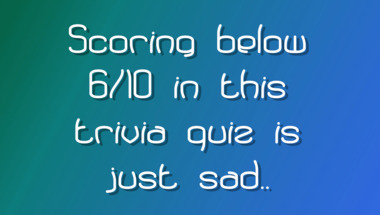 World History Trivia Quiz
10 mixed history questions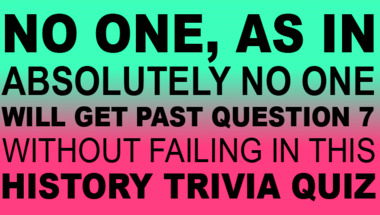 * Trivia Quiz *
* 10 mixed general questions *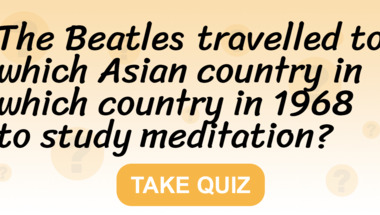 More trivia fun from us