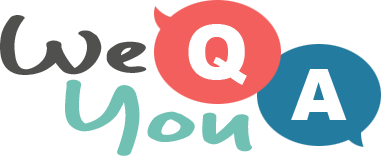 Movie Quiz
Question 1 of 10
Filomena, played by Sophia Loren, and Domenico, played by Marcello Mastroianni, fall in love in Naples during WWII in which 1964 comedy drama?
Question 2 of 10
Which comedian stars in 'Liar Liar'?
Question 3 of 10
Who played Neo in "The Matrix"?
Question 4 of 10
The 1960 comedy 'Ocean's 11' follows the story of 11 men who do what in one night?
Question 5 of 10
Which actress played the vampire warrior Selene in 'Underworld: Awakening' (2012)?
Question 6 of 10
What chemical element is used to smoke the rawhiders out of the cabin in 'Will Penny'?
Question 7 of 10
What item does Bilbo Baggins find in 'The Hobbit: The Desolation of Smaug' (2013) that makes him temporarily invisible?
Question 8 of 10
Who says "All of you! You all killed him! And my brother, and Riff" in West Side Story?
Question 9 of 10
In "Home Alone 2", Kevin gets lost in which city?
Question 10 of 10
What army of creatures does Gru have in his secret hideout basement in 'Despicable Me' (2010)?

Try another one of our quizzes
Brain test : 10 trivia questio
Your goal is to score 5/10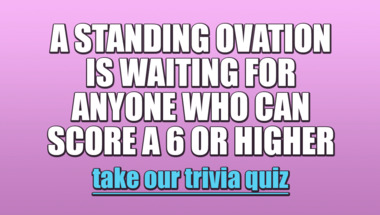 General Trivia Quiz
10 mixed questions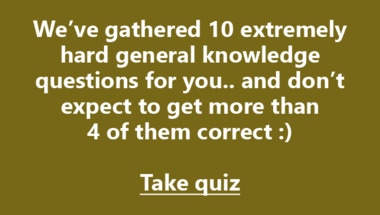 Trivia Quiz : Mixed categories
10 Questions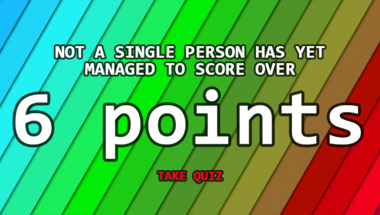 10 trivia quiz questions
Take it here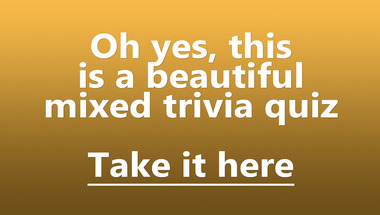 Trivia Quiz : Mixed categories
10 Questions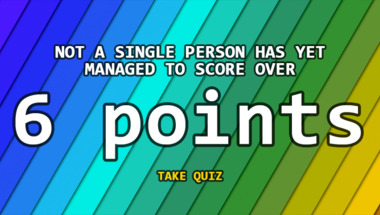 Mixed Trivia Quiz
10 questions lined up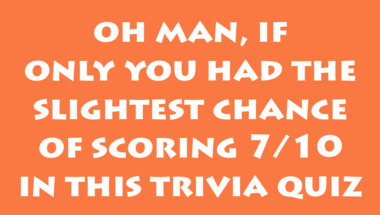 General Trivia Quiz with 10 fu
Can you score 7 or higher in this one?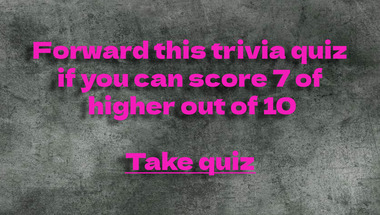 Trivia Quiz for knowledge hung
We wrote 10 questions in mixed categories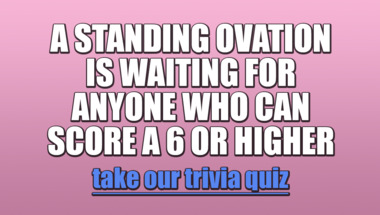 10 hard general trivia questio
Let's see how smart you really are!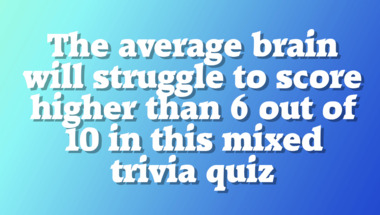 10 mixed general knowledge que
Are you up for a quiz?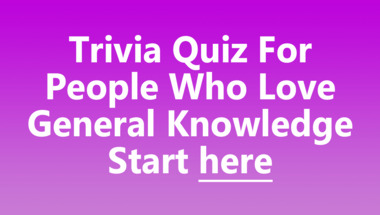 Science and nature quiz
10 questions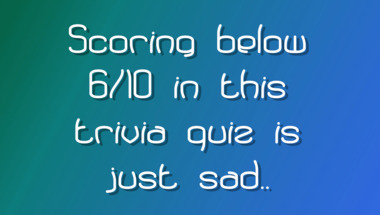 Medicine Quiz
10 mixed questions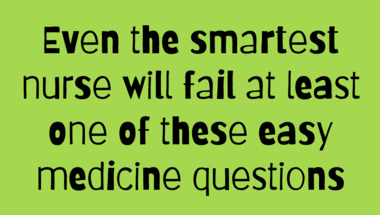 World History Trivia Quiz
10 mixed history questions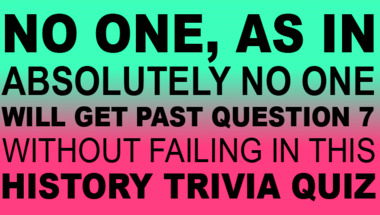 General Trivia IQ challenge
10 mixed trivia questions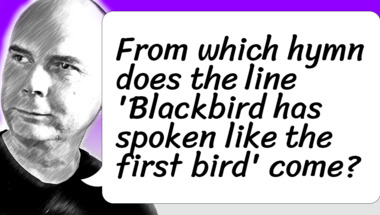 Trivia Quiz. Are you ready?
10 mixed up questions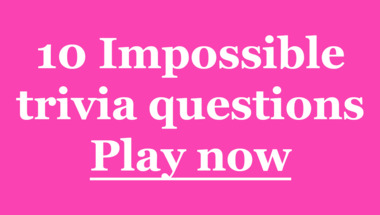 More trivia fun from us